Enjoying healthy and yummy tofu dishes in Thailand!

Impressed by the wide variety of tofu dishes! Came up with Thai style recipes!?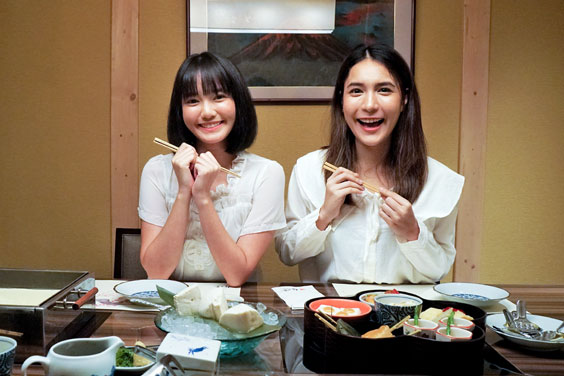 (From the left) Amko & Sabrina
Tofu dishes can often be seen in Japanese cuisine, it is becoming more popular overseas as a kind of high-protein healthy food made from soybeans. This time, 2 of the 2020 Thailand asianbeat・FACo Kawaii Ambassadors, Amko and Sabrina, visited a restaurant originated in Fukuoka named "Umenohana", which provides tofu dishes and many other varieties of Japanese food! They have tried many different types of dishes made with the all-purpose ingredient ― tofu. One of them was "Hikiage Yuba", a dish served with warm soymilk and forms "yuba (tofu sheets)" on the surface, and is usually eaten together with dashi soy sauce.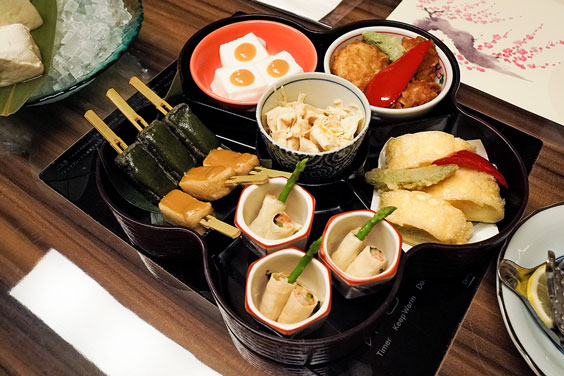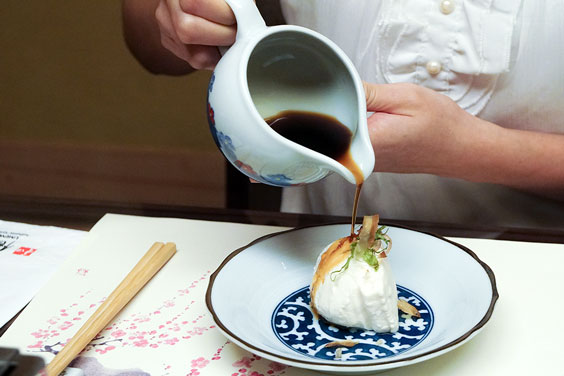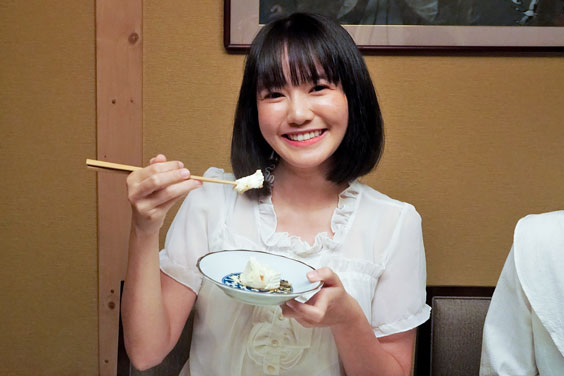 The nice aroma of fresh tofu was so tempting♪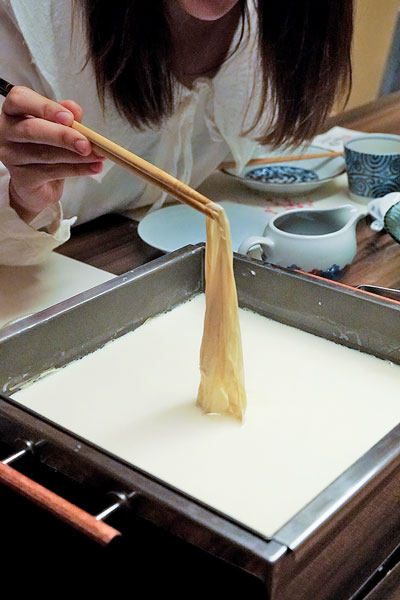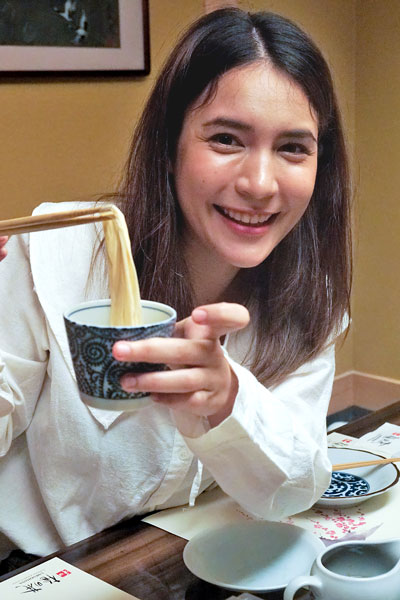 The first try on "Hikiage Yuba"! It's fun to make it yourself♪

Amko: I usually eat raw tofu, but this time I was surprised by the great variety of tofu dishes that can be cooked in many ways! I'll say it's a perfect food because it's healthy and delicious. The fresh tofu had a very smooth texture as well as nice aroma. I'd like to visit Umenohana in Fukuoka someday to try more tofu dishes♪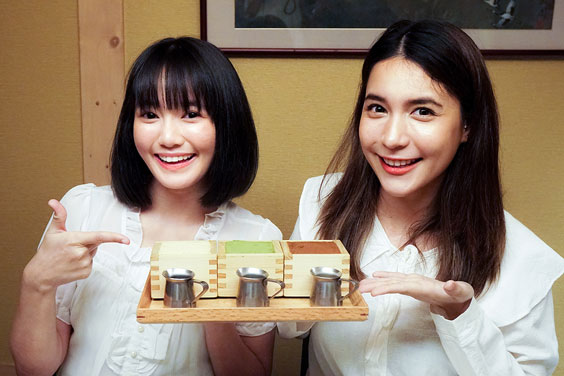 3 types of soymilk cream cheese parfait (kinako soymilk, matcha soymilk, chocolate soymilk)♪

Sabrina: It was an interesting new experience! I usually don't eat tofu that much but when I tried them, every dish was so delicious. I came up with some Thai style recipes, too! Such as Japanese tofu in Thai seasoning, Phad Ga Prao that used tofu instead of meat♪
Umenohana Solaria (Bangkok, Thailand)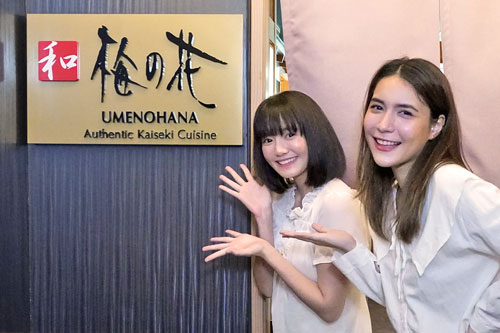 A Japanese restaurant originated in Fukuoka that serves Japanese
Kaiseki
(traditional multi-course meal) mainly with tofu and yuba. A place where you can enjoy the taste of Japan in a relaxed atmosphere, either just for lunch or celebrating special anniversaries.
- Address: 1 Soi Sukhumvit 14, Khlong Toei, Bangkok 10110, Thailand
- Official Website:
HERE
!
* All information correct as of March 2021. Store layout and food menu may differ from the current one.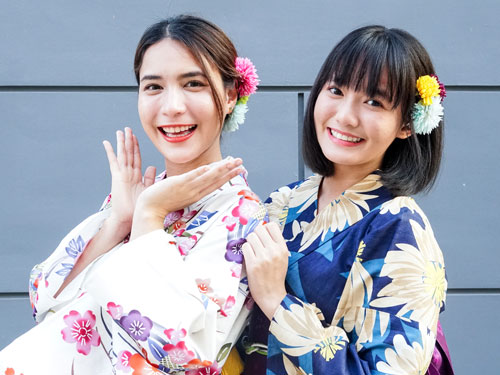 (From the left) Sabrina and Amko
The 2 Thai ambassadors selected from 2020 asianbeat・FACo Kawaii Ambassadors Contest tried Fukuoka specialties and Fukuoka traditional crafts in Thailand!
- Click
HERE
for "Yanagawa Mari & Kurume Kasuri Experience in Thailand!" – introducing the experience of trying Fukuoka's traditional crafts!
2020 Thailand asianbeat・FACo Kawaii Ambassadors
- Name: Amko
- Facebook:
@amko2540
- Instagram:
@amko.peachyou
- YouTube:
@Amko Diary
- Tik Tok:
@Amkodiary
- Name: Sabrina
- Facebook:
@sabrina.veldhuisen
- Instagram:
@sabrinaveld
Related Articles