Yanagawa Mari & Kurume Kasuri Experience in Thailand!

Yanagawa Mari & Sagemon: Colourful, beautiful, & auspicious!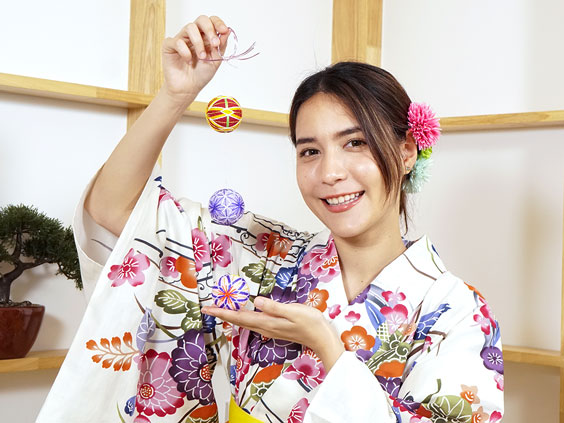 Sabrina
Yanagawa Mari is a type of traditional craft that has been handed down from ancient times in Yanagawa area. It is often made by using colourful threads to create beautiful patterns such as chrysanthemums, camellias, and Japanese iris. It is often decorated with fabric toys in the shape of crane or rabbit, and is also used as part of the "Sagemon", which is a kind of traditional hanging decoration. "Sagemon" can mainly be seen during a festival that wishes for girls' happiness called "Hinamatsuri". Knowing that it is an auspicious decoration, Amko and Sabrina, the 2020 Thailand asianbeat・FACo Kawaii Ambassadors, were feeling so blessed♪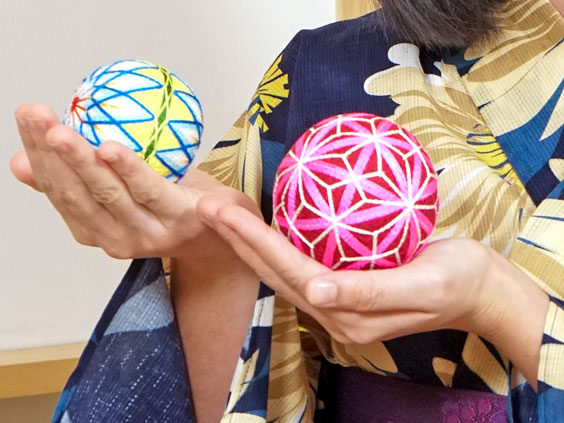 Amko: It's a very lovely handmade craft that's colourful and comes with flower-like patterns! It'll be a nice decoration in the room as it seems to bring good luck♪
Amko

Sabrina: It's a very cute Japanese handmade craft! It's so lovely when the ball-shaped and colourful mari are made into a string. Since it's said to bring good fortune, I'd like to decorate it on the bedroom door so that I'd feel like getting good luck every time I go in and out of the room♪
Simple yet stylish Kurume Kasuri items: Notebook & Pouch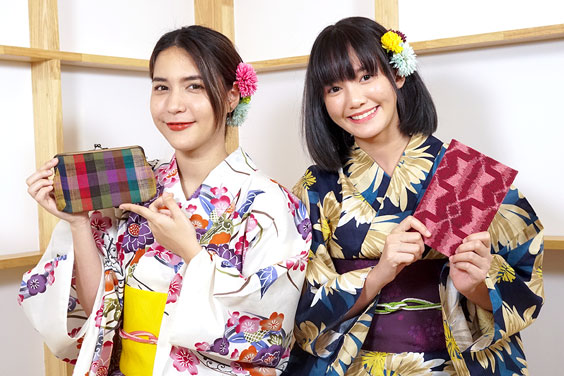 Kurume Kasuri is made in the Chikugo region in the southern part of Fukuoka prefecture. It is a cotton fabric woven with indigo-dyed cotton thread, the longer you use it the better the texture. Nowadays, the fabric has been used not only for kimono but also for bags and accessories, thus becoming popular among different age groups. Kurume Kasuri is usually known to be in indigo but this time, we are showing you notebooks and pouches made from colourful Kurume Kasuri fabric!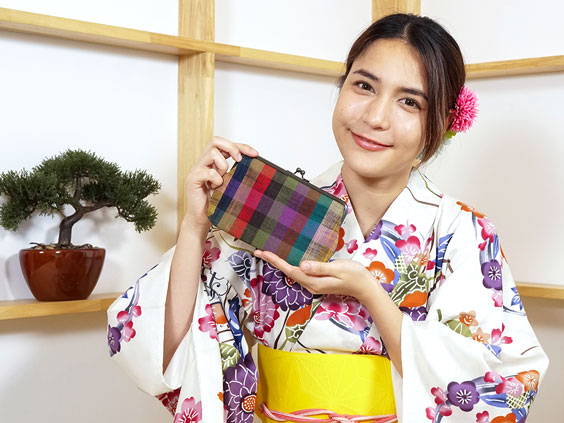 Sabrina: I love the Kurume Kasuri pouch that comes with lovely patterns♪ Make-up bag is a must-have item for me to keep my cosmetics so I think this size would be perfect for a cosmetic pouch! I'd get it as a souvenir for my friends if I go to Fukuoka♪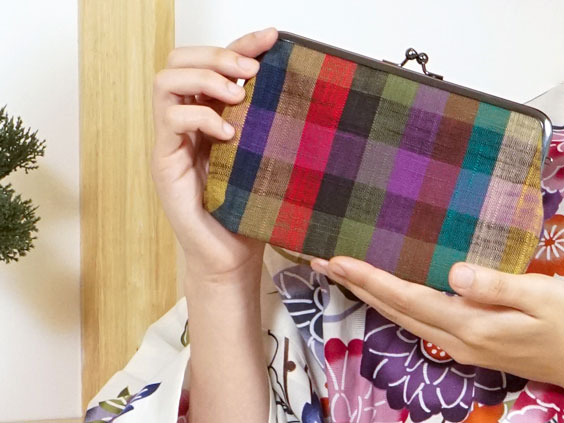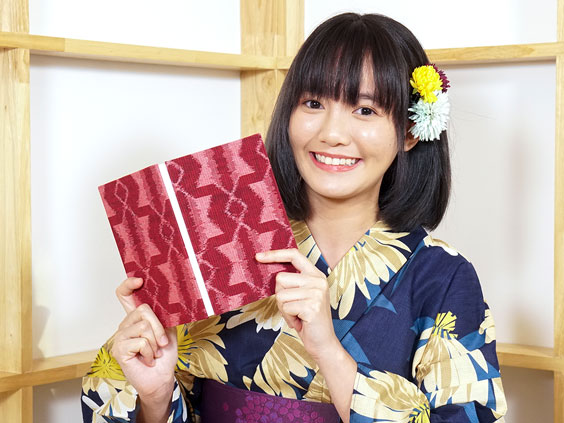 Amko: A unique notebook with a Kurume Kasuri cover♪ I like the colour and its simple design! I usually take notes in my notebook so I'd recommend it to those who use it often!
- Photo shooting took place in Thailand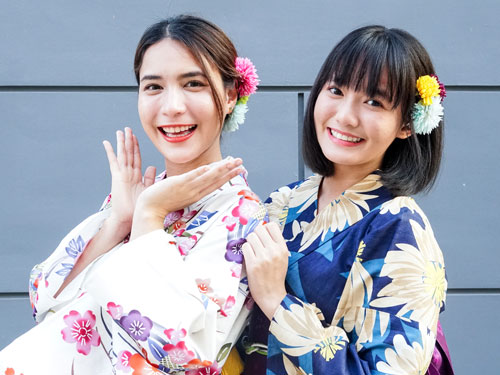 (From the left) Sabrina and Amko
The 2 Thai ambassadors selected from 2020 asianbeat・FACo Kawaii Ambassadors Contest tried Fukuoka specialties and Fukuoka traditional crafts in Thailand!
* Click
HERE
for "Enjoying healthy and yummy tofu dishes in Thailand!" – introducing the experience of trying Fukuoka's specialties!
2020 Thailand asianbeat・FACo Kawaii Ambassadors
- Name: Amko
- Facebook:
@amko2540
- Instagram:
@amko.peachyou
- YouTube:
@Amko Diary
- Tik Tok:
@Amkodiary
- Name: Sabrina
- Facebook:
@sabrina.veldhuisen
- Instagram:
@sabrinaveld
Related Articles