Trying Motsunabe for the first time in Vietnam!

The bright green veggies and chewy offal are impressive!!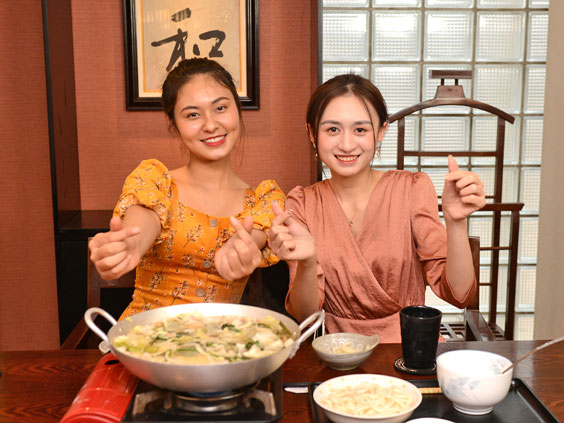 (From the left) Ngoc&Thao
Same as Tonkotsu Ramen, Motsunabe is one of the famous Fukuoka specialties. This hot pot dish is also known as a famous Yatai dish in Fukuoka, served with delicious soup with the umami of fresh offal as well as cabbage and leeks that go so well with it. This time, 2 of the Vietnamese Kawaii Ambassadors, Thao and Ngoc, will be sharing their first try on Motsunabe at The Tokyo Red Grill (restaurant) in Hanoi, Vietnam. Let's see what do they think about it!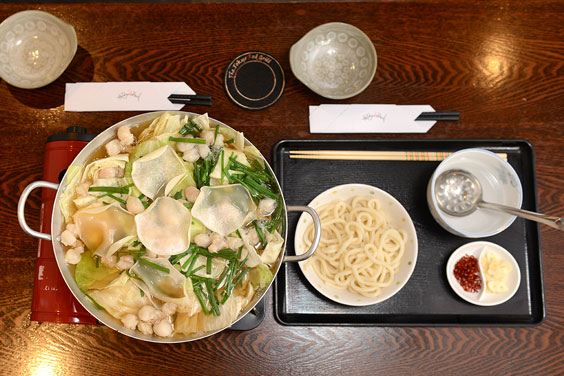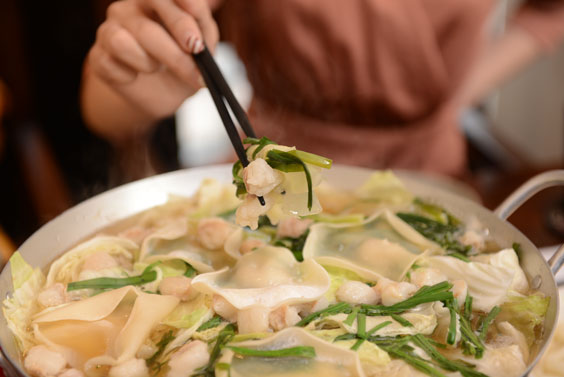 A hot pot dish that serves lots of vegetables and offal which is rich in collagen!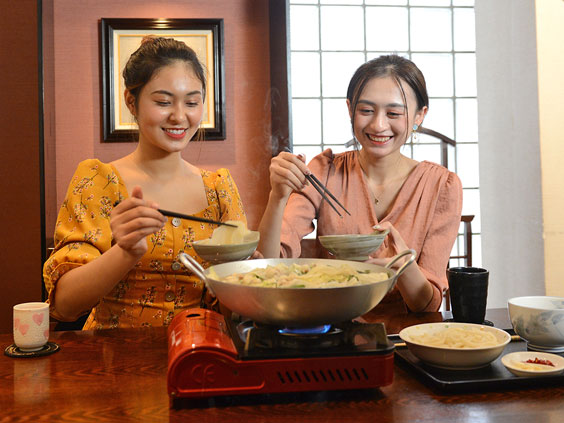 Now, let's eat while it's hot♪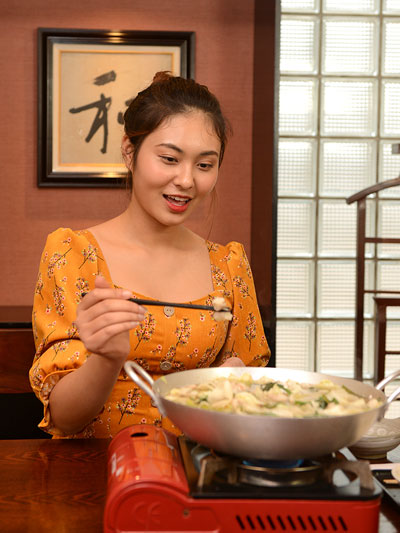 Trying chewy motsu for the first time!

Ngoc: The green leeks are so appetizing! And the motsu is so fresh! I hope that everyone could try this dish, and I could try it in Fukuoka too♪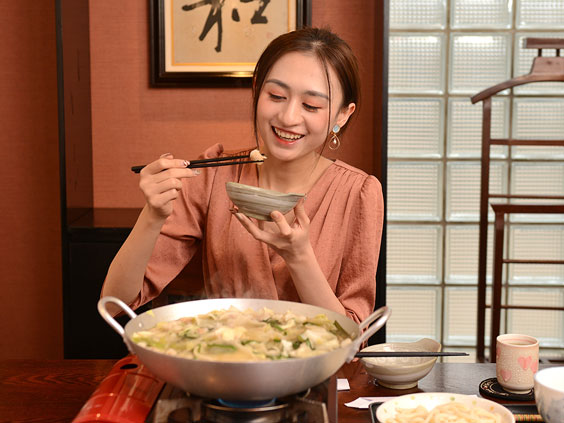 Thao: The soup is rich and slightly spicy! The motsu has a chewy texture and the rich umami flavour melted into my mouth...how delicious♪
The Tokyo Red Grill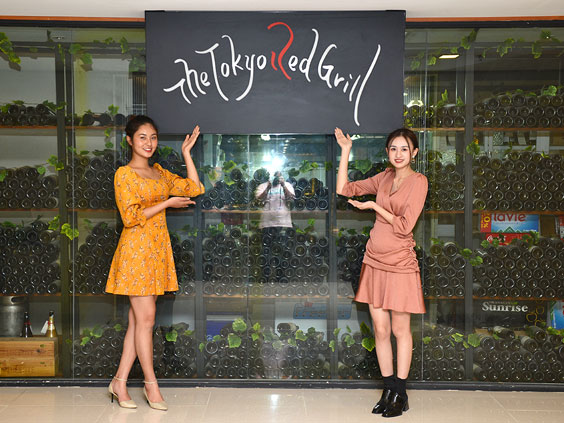 A Japanese restaurant in Hanoi. Besides Motsunabe, it also offers Fukuoka specialties such as Tonkotsu Ramen, Gobou-ten Udon, Kashiwa Onigiri.
- Address: 1F Sun Red River Bldg., 23 Phan Chu Trinh St., Hoan Kiem Dist., Hanoi, Vietnam
- Official Website:
HERE
!
- Facebook:
@The Tokyo Red Grill
* All information correct as of March 2021.
PROFILE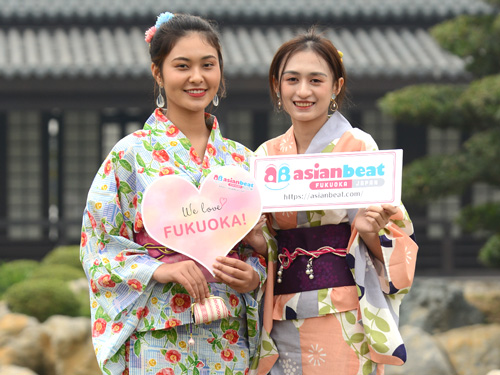 (From the left) Ngoc & Thao
The 2 Vietnamese ambassadors selected from 2020 asianbeat・FACo Kawaii Ambassadors Contest tried Fukuoka specialties and Fukuoka traditional crafts in Vietnam!
2020 Vietnam asianbeat・FACo Kawaii Ambassadors
- Name: Tran Minh Phuong Thao
- Facebook:
@mc.tranminhphuongthao
- Instagram:
@phuongthao.zoe
- Name: Hoang Thi Bich Ngoc
- Facebook:
HERE
!
Related Articles