Trying on Kokura-ori and Hakata-ori in Vietnam!

Elegant Kokura-ori with striped pattern! - Earrings and Geta -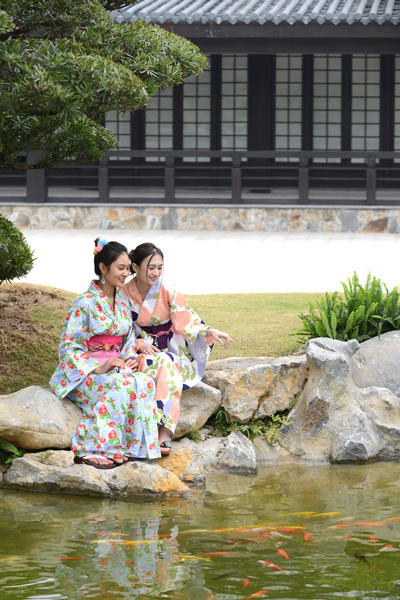 (From the left) Ngoc and Thao
Kokura-ori is a kind of cotton woven fabric that is handed down in the Kokura area of Kitakyushu City, located in the northern part of Fukuoka Prefecture. It is a thick and durable fabric, and is said to have been used for hakama and obi worn by samurai in the past. Both of the 2020 Vietnam asianbeat・FACo Kawaii Ambassadors have tried on geta and earrings that comes with the attractive Kokura-ori stripes!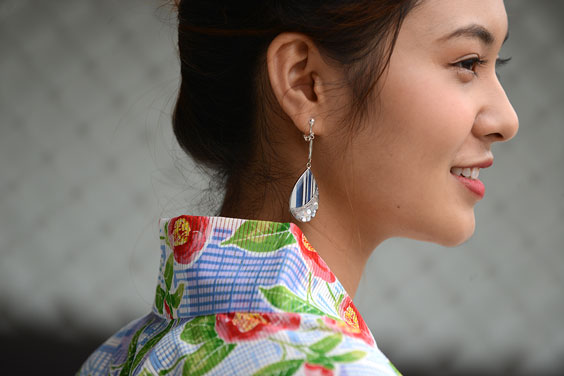 Ngoc: These glittering Kokura-ori earrings are so lovely! The contemporary look seems to match many kinds of styles so I think they're perfect for school, work and outings♪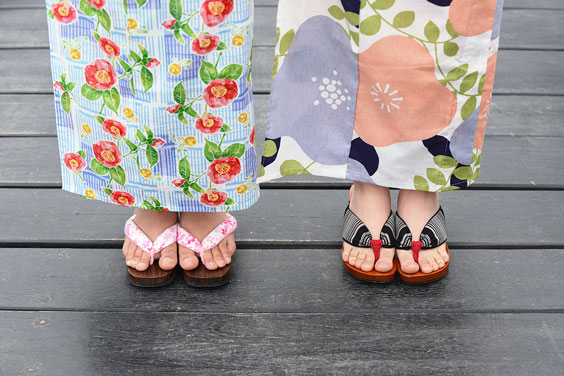 Thao: This is my first time wearing geta, the beautiful Kokura-ori stripes (refer to the image on the right) make them look so delicate and elegant! You can't really move your legs wide when wearing yukata so you'll walk elegantly♪ They seem to go well with Vietnamese áo dài (traditional dress) too!
Hakata-ori accessories that go well with many styles! - Earrings & Purses -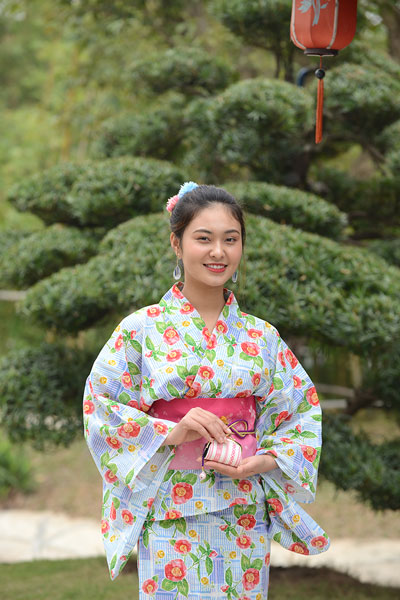 Hakata-ori is a kind of traditional silk fabric in Fukuoka with a history of more than 770 years. It is often used to make obi for kimono, as well as purses, bags, and many other items♪ The ambassadors were so happy to get to try on these lovely earrings and purses!

Ngoc: Love the pink stripes, and it's perfect with yukata♪ I feel like I'm a Japanese girl when I'm wearing yukata! How I wish I could go to Japan!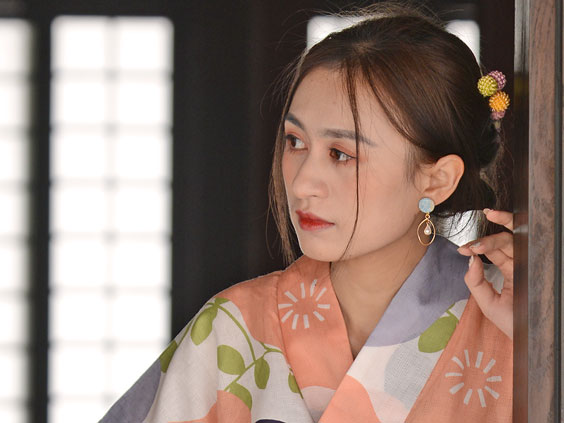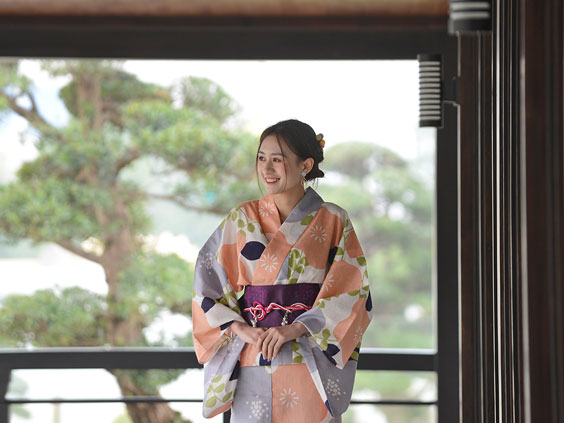 Thao: Both the colour and the design are lovely and it seems easy to use! I think it can go with any style♪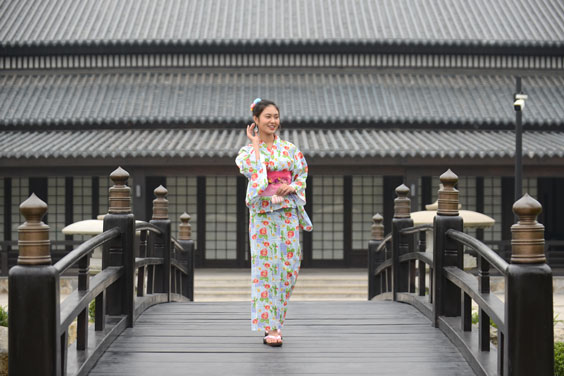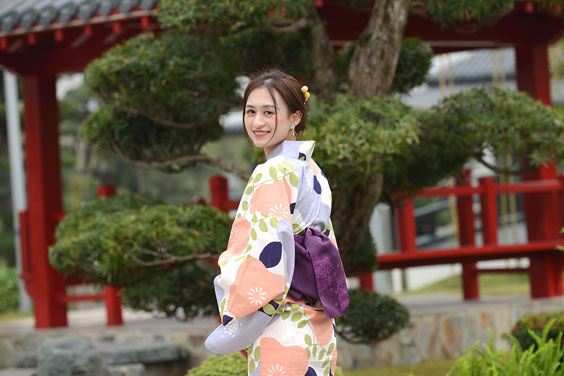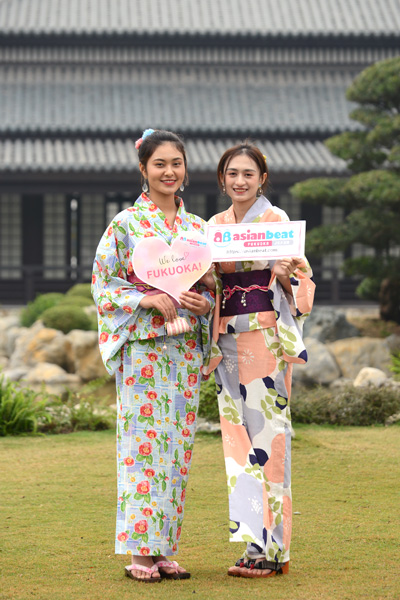 ■ The photo shooting took place in Vietnam
PROFILE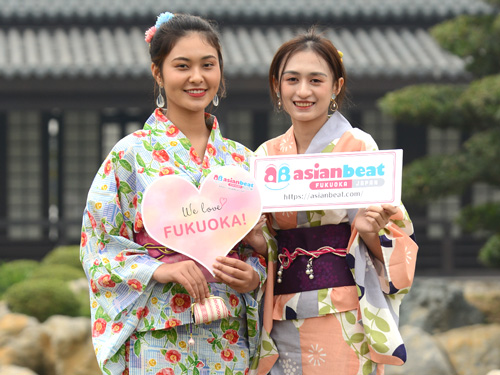 (From the left) Ngoc & Thao
The 2 Vietnamese ambassadors selected from 2020 asianbeat・FACo Kawaii Ambassadors Contest tried Fukuoka specialties and Fukuoka traditional crafts in Vietnam!
* Click
HERE
for "Trying Motsunabe for the first time in Vietnam!" – introducing the experience of trying Fukuoka's specialties!
2020 Vietnam asianbeat・FACo Kawaii Ambassadors
- Name: Tran Minh Phuong Thao
- Facebook:
@mc.tranminhphuongthao
- Instagram:
@phuongthao.zoe
- Name: Hoang Thi Bich Ngoc
- Facebook:
HERE
!
Related Articles