Falling in love with the traditional Kurume Kasuri & Kokuraori accessories!
INFORMATION

In order to prevent the spread of COVID-19, the facilities might have taken various measures such as reducing business hours or temporarily closing their doors, and some provide delivery or takeout services. For more information, please check the relevant facility's official website or social media account.



Beautiful contrasting colours of Kurume Kasuri! - Bag -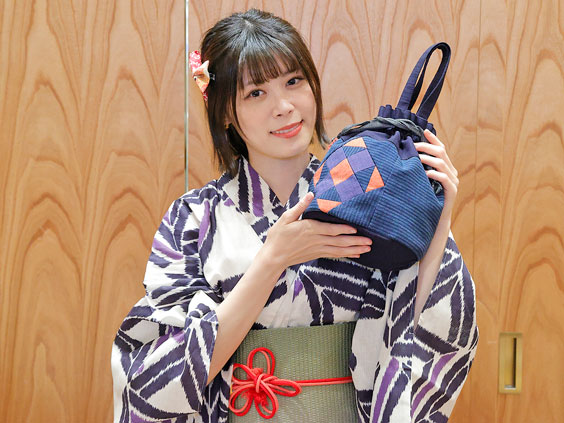 Kurume Kasuri is a type of cotton fabric that has been handed down in the Chikugo region of southern Fukuoka. It is made of indigo-dyed cotton threads, and as the threads are dyed before weaving, the warp and weft seem to appear unevenly and it creates a unique kind of indistinct effect. This time, Hsuan (Shih Yu-Hsuan: 2020 Taiwan asianbeat・FACo Kawaii Ambassador lives in Tokyo) will be the one to introduce the Kurume Kasuri bag, as well as the little known fact that it used to be the favourite item of a Japanese literary legend!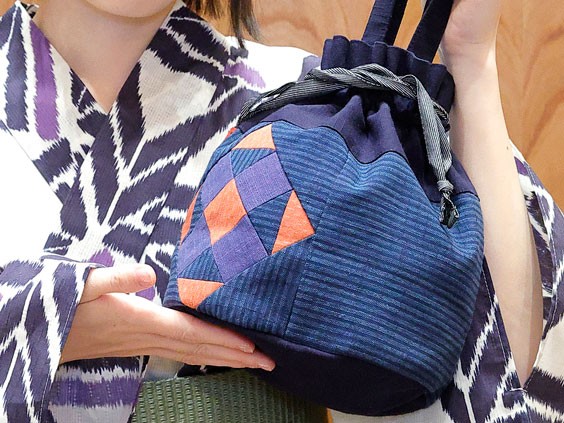 Hsuan: I learned about the traditional Kurume Kasuri after this project! When I carried on the indigo bag that has a very authentic Japanese look, I looked like a classic Japanese beauty♪ The combination of orange with faint blue was lovely♪ After doing some research, I learned that kimono with Kurume Kasuri pattern used to be a favourite item of the literary legend, Dazai Osamu!
The stylish and contemporary Japanese pattern - Kokuraori! - Earrings -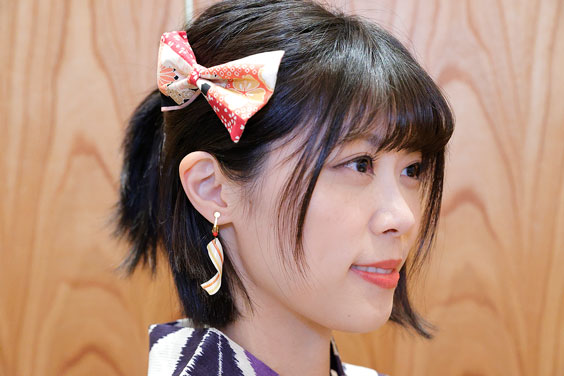 Kokuraori has been handed down in the Kokura area of Kitakyushu City, in northern Fukuoka Prefecture. It is a kind of woven fabric that comes with beautiful and sophisticated vertical stripes, and is very durable. If you would like to use something with Kokuraori casually on a daily basis, you can go for small accessories made with the fabric, as they create a chic and contemporary Japanese look! When Hsuan saw the stylish earrings that look like amezaiku (Japanese candy craft artistry), she immediately said, "So beautiful!"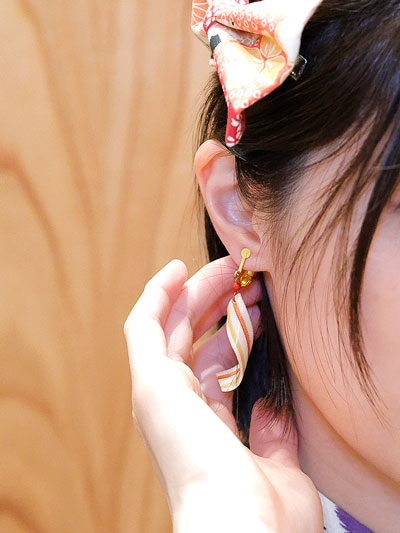 Hsuan: They looked so cute and stylish with vertical stripes on the spiral! The colour is warm and bright so the earrings look like cute candies! I couldn't go to see fireworks with my friends last year due to the COVID-19 pandemic, so I was extremely happy to be able to wear yukata for the first time in a while!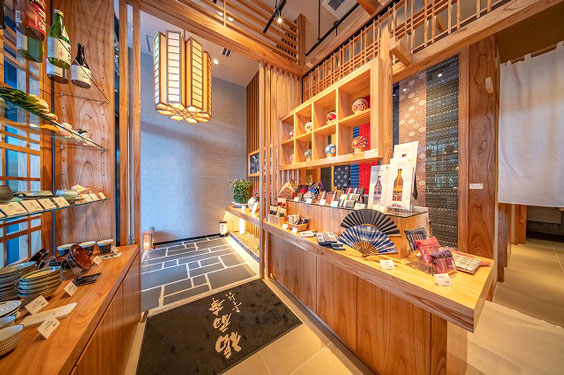 *Photo provided by 福扇華 (Fukuoka)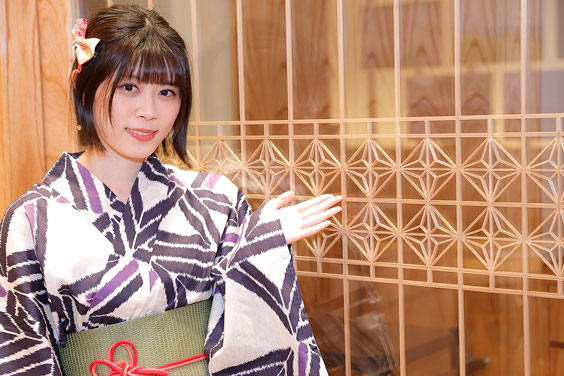 The shooting took place at an antenna restaurant/shop of Fukuoka Prefecture named "Fukuoka". Okawa Kumiko and Kurume Kasuri (both Fukuoka's traditional crafts) are on display as a part of the interior.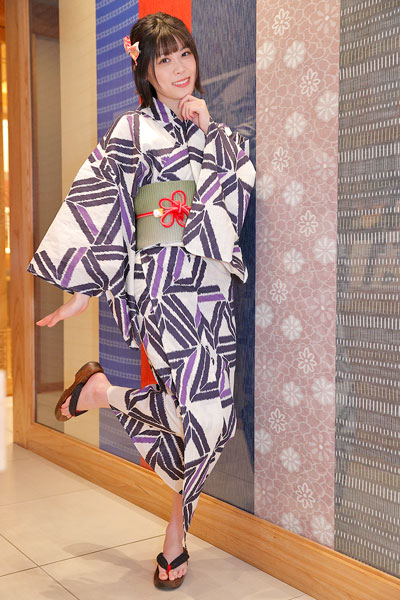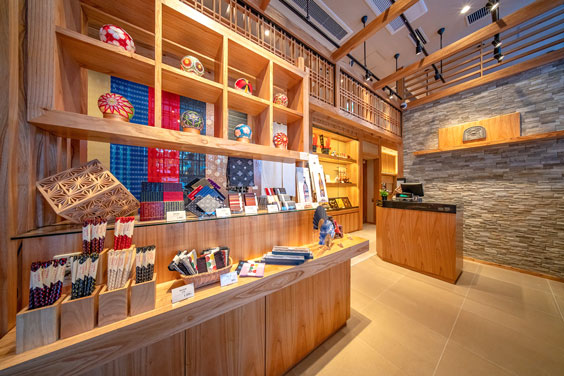 The stunning display corner of Yanagawa Mari, Hakataori, Rantai Shikki, and other crafts♪


*Photo provided by 福扇華 (Fukuoka)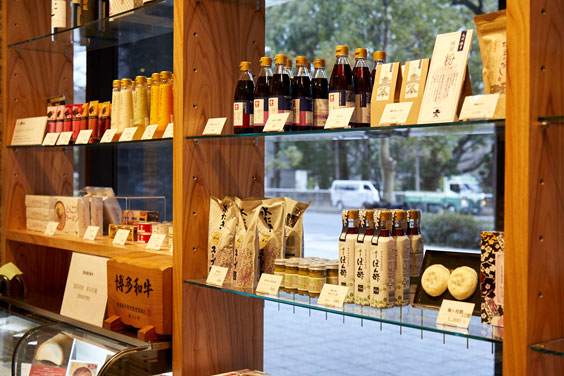 *Photo provided by 福扇華 (Fukuoka)
[For shooting] Special thanks to: 福扇華 (Fukuoka)
福扇華 (Fukuoka) - Offering the appeal of Fukuoka in Tokyo -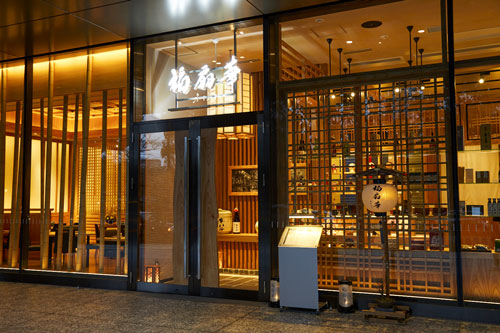 *Photo provided by 福扇華 (Fukuoka)
"Fukuoka" is an antenna restaurant/shop that introduces the food and many special things of Fukuoka. It is a place where you can enjoy local specialties of Fukuoka, such as Mizutaki, Game-ni, as well as local sake. Okawa Kumiko for the interior decoration and Koishiwarayaki ware for the tableware, you will find yourself surrounded by stunning traditional crafts of Fukuoka!
- Address: Sumitomo Realty & Development Fukuoka Hanzomon Building 1st floor,
1-12-1 Kojimachi, Chiyoda-ku, Tokyo Japan
- Official Website:
https://fukuoka-bimi.com/eng/
* All information correct as of March 2021. Store layout and food menu may differ from the current one.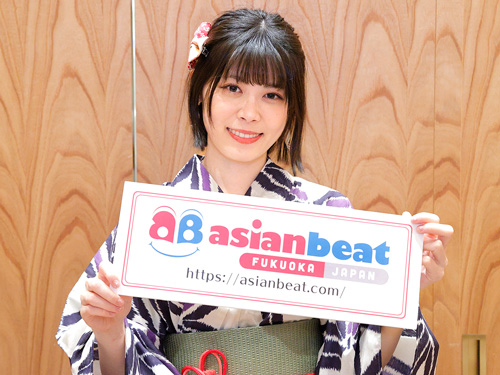 Hsuan, selected from the 2020 asianbeat・FACo Kawaii Ambassador Contest, tried Fukuoka's specialties and traditional crafts in Tokyo, where she lives.
* Click
HERE
for "Rediscover the deliciousness of specialties in Fukuoka - Karashi Mentaiko & Mizutaki! " – introducing the experience of trying Fukuoka's specialties!
2020 Taiwan asianbeat・FACo Kawaii Ambassador
- Name: Hsuan (Shih Yu-Hsuan)
- Twitter:
@ts_hsuan
- Facebook:
@tstsyuhsuan
- Instagram:
@ts_hsuan
- YouTube:
@Hsuanシュアン施鈺萱
Related Articles

External Links