Rediscover the deliciousness of specialties in Fukuoka - Karashi Mentaiko & Mizutaki!
INFORMATION

In order to prevent the spread of COVID-19, the facilities might have taken various measures such as reducing business hours or temporarily closing their doors, and some provide delivery or takeout services. For more information, please check the relevant facility's official website or social media account.



Karashi Mentaiko with rich umami and irresistible hot pot dish, Mizutaki♪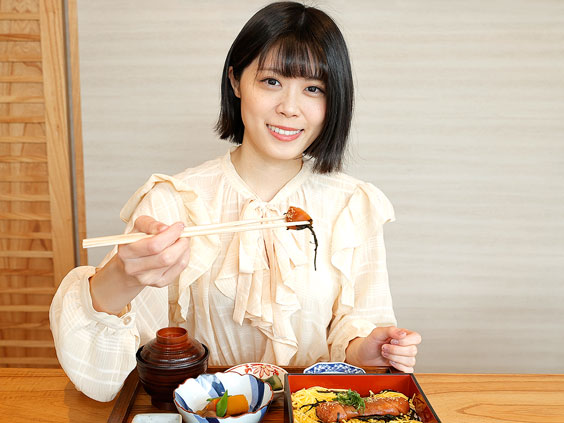 Since the 2020 Taiwan asianbeat・FACo Kawaii Ambassador, Hsuan (Shih Yu-Hsuan), is living in Tokyo, she made a visit to an antenna restaurant/shop named "福扇華" (Fukuoka) [Chiyoda-ku, Tokyo] that provides information on sightseeing and products of Fukuoka Prefecture! Hsuan had tried 2 of the famous specialities in Fukuoka - Karashi Mentaiko and Mizutaki. Karashi Mentaiko is made with the ovaries of Alaska pollock and are seasoned with chili pepper sauce, thus having a light spiciness and deep umami. Whereas Mizutaki is an exquisite hot pot dish that serves mellow chicken-based soup and soft chicken meat that make it so irresistible! What did Hsuan think about the two dishes that represent Fukuoka, the city of food? Let's check!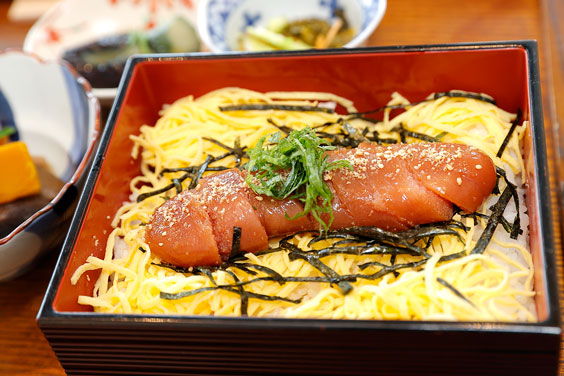 One whole mentaiko! "Homemade Mentaiju and Hakata Gameni Gozen"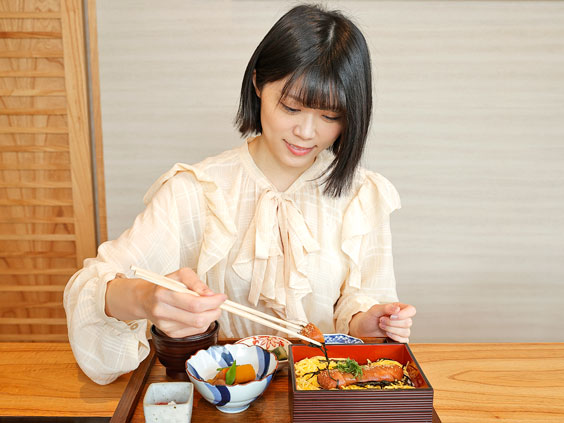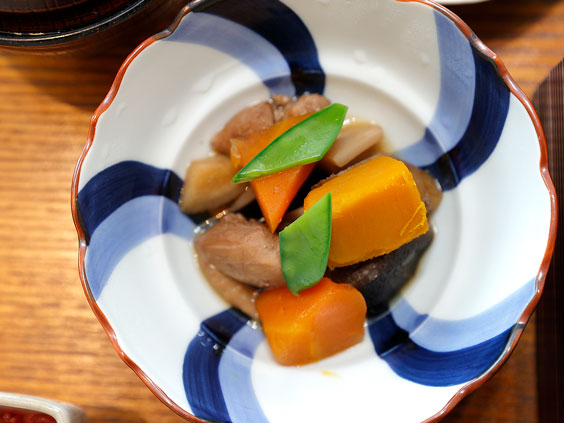 Hakata Gameni - a local dish in Fukuoka made by simmering chicken with carrots and burdock♪

Hsuan: I was surprised by the one whole Karashi Mentaiko! It was the first time I saw such a luxurious mentaiko dish! I love mentaiko and I used to eat mentaiko for breakfast for a while, but mentaiko from Fukuoka is different. The taste is richer and it is slightly spicy, thus it's perfect to go with rice. I fell in love with mentaiko again after having this dish♡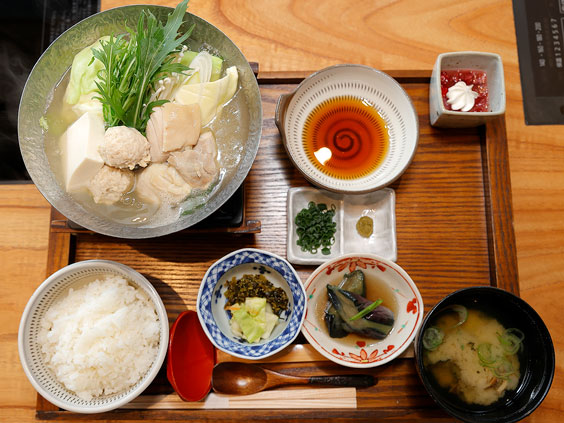 "水たき御膳" (Mizutaki Gozen)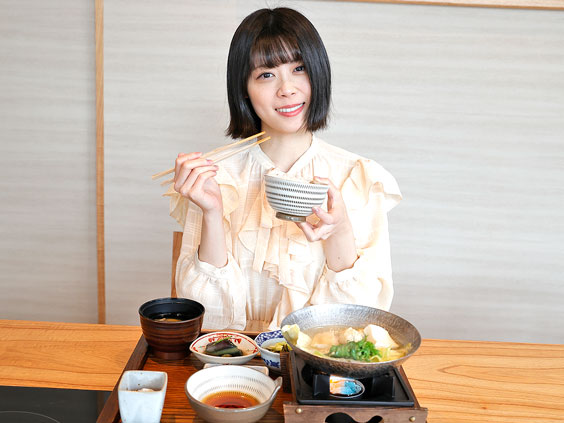 Hsuan: I had Mizutaki in Fukuoka about 6 years ago and I was surprised by the chicken soup as it was so rich and delicious! I've always liked soup-based food, so when I tried the Mizutaki this time, I couldn't stop drinking the soup after taking just a sip. It was served with a generous portion of soup, chicken meatballs and fresh vegetables♪ Also, the sourness of ponzu sauce matched the dish well and it was so good!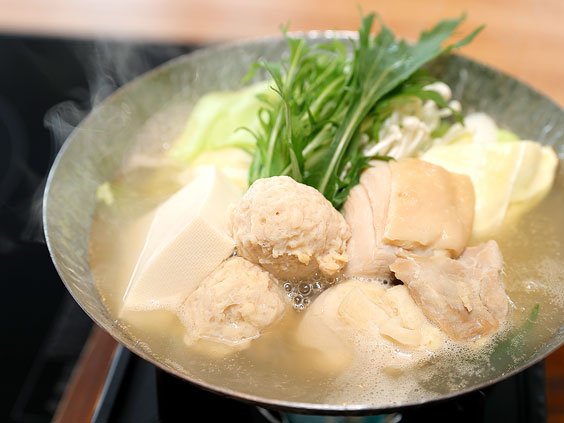 The meat is so soft and yummy!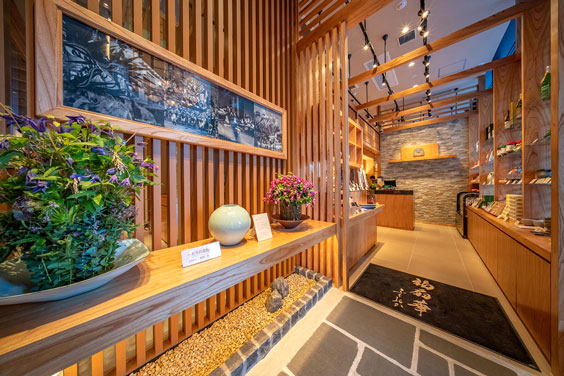 *Photo provided by 福扇華 (Fukuoka)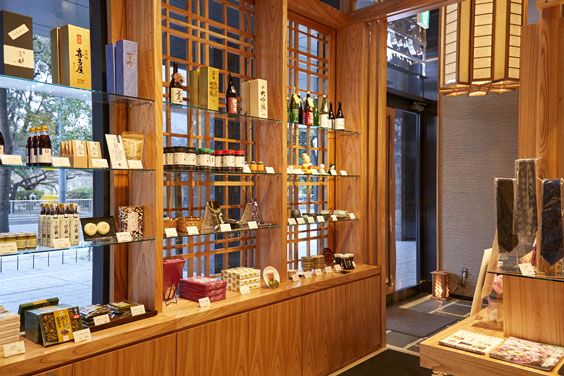 Umegae-mochi and other Fukuoka's specialties can be found here too!


*Photo provided by 福扇華 (Fukuoka)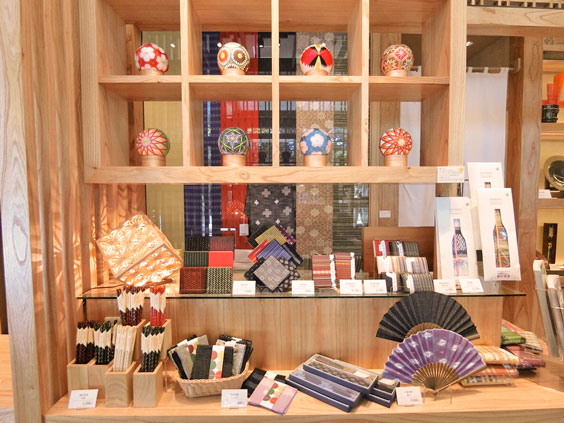 The display of colourful crafts of Fukuoka♪


*Photo provided by 福扇華 (Fukuoka)
福扇華 (Fukuoka) - Offering the appeal of Fukuoka in Tokyo -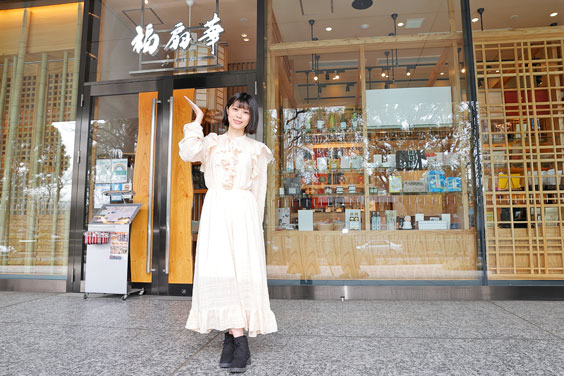 "Fukuoka" is an antenna restaurant/shop that introduces the food and many special things of Fukuoka. It is a place where you can enjoy local specialties of Fukuoka, such as Mizutaki, Game-ni, as well as local sake. Okawa Kumiko for the interior decoration and Koishiwarayaki ware for the tableware, you will find yourself surrounded by stunning traditional crafts of Fukuoka!
- Address: Sumitomo Realty & Development Fukuoka Hanzomon Building 1st floor, 1-12-1 Kojimachi, Chiyoda-ku, Tokyo Japan
- Official Website:
https://fukuoka-bimi.com/eng/
* All information correct as of March 2021. Store layout and food menu may differ from the current one.
PROFILE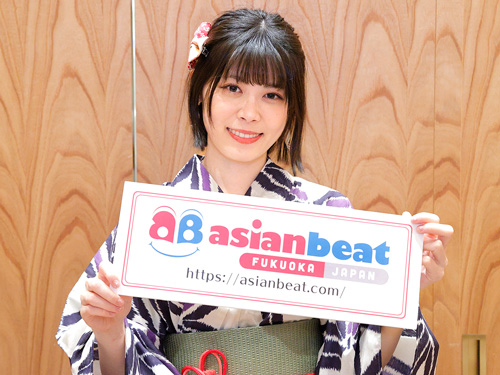 Hsuan, selected from the 2020 asianbeat・FACo Kawaii Ambassador Contest, tried Fukuoka's specialties and traditional crafts in Tokyo, where she lives.
* Click
HERE
for "Falling in love with the traditional Kurume Kasuri & Kokuraori accessories!" – introducing the experience of trying Fukuoka's traditional crafts!
2020 Taiwan asianbeat・FACo Kawaii Ambassador
- Name: Hsuan (Shih Yu-Hsuan)
- Twitter:
@ts_hsuan
- Facebook:
@tstsyuhsuan
- Instagram:
@ts_hsuan
- YouTube:
@Hsuanシュアン施鈺萱
Related Articles