Chanohado / 茶の葉堂
INFORMATION

In order to prevent the spread of COVID-19, some of the facilities might have taken various measures such as reducing business hours or temporarily closing their doors. For more information, please check the relevant facility's official website or social media account.



Popular chagashi that make use of the fragrant Okuyame Tea!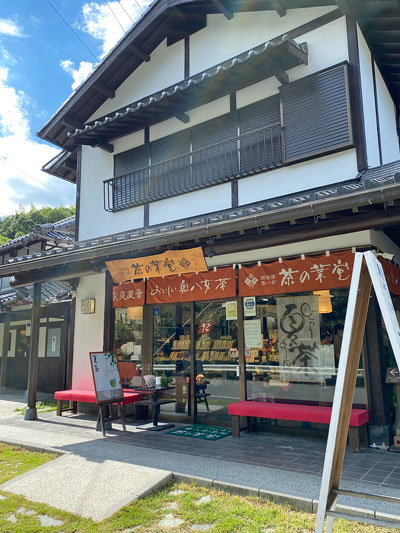 The Yame area, located in the southern part of Fukuoka Prefecture, is surrounded by natural environment that is ideal for producing tea, hence it is known for producing one of Japan's best tea ― Yamecha. This time we are introducing "Chanohado", a store that offers Okuyame Tea, which is produced from the mountainous area of Yame city called "Okuyame". Also, there are a wide variety of products made from the fragrant and mellow Okuyame Tea leaves. It is a Yame tea specialty store surrounded by mountain greenery that you would want to pay a visit!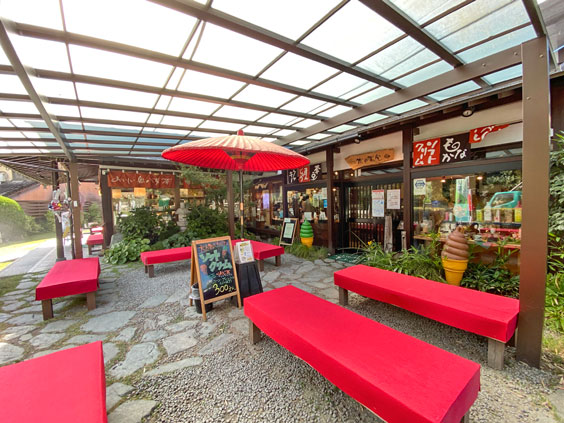 Red umbrella and shogi (Japanese traditional chair) in front of the store bring out an impressive touch of Japanese flair.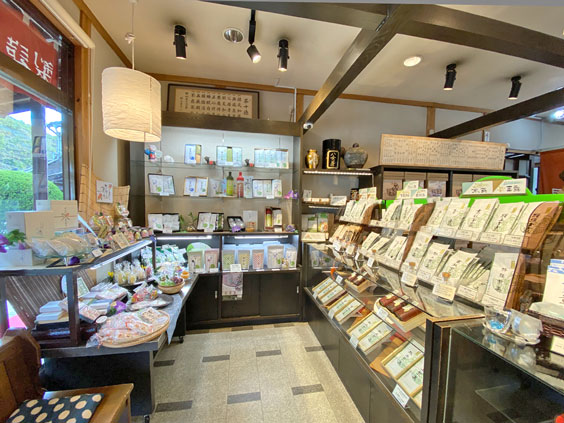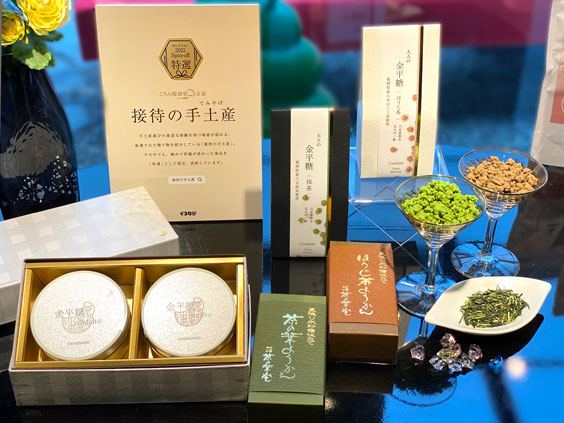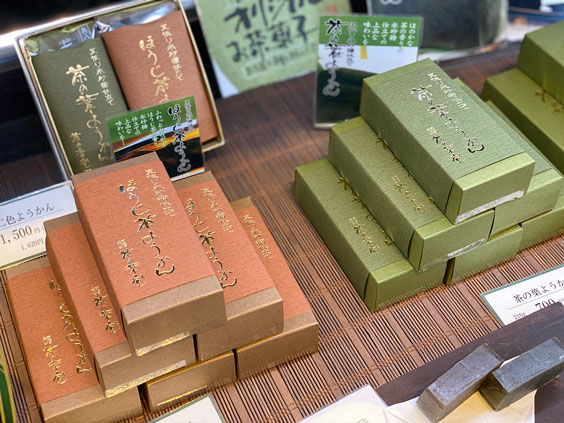 The most recommended product is
Yokan
, made with a great amount of tea leaves and has a kind of luxurious sweetness!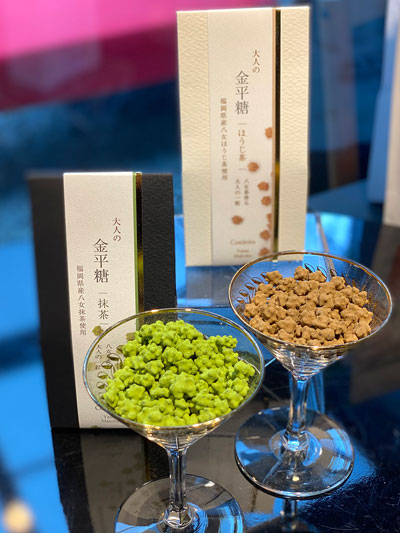 "
Otona no Konpeitō
" is one of the popular items which has light bitterness of Okuyame Matcha and Hojicha powder. Perfect for a gift too♪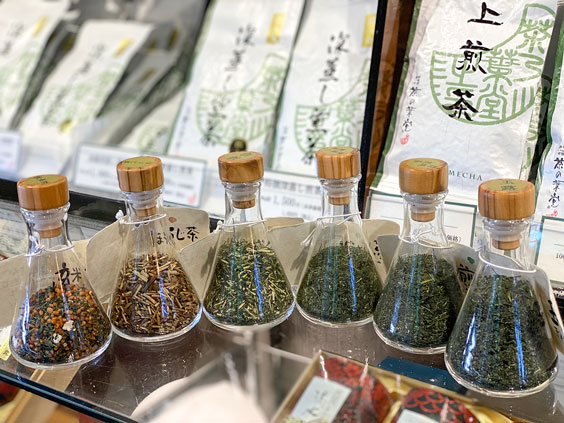 High-quality tea products available in every season.
The most popular take-out selections are "Matcha Soft Serve" in bright dark green and "Hojicha Soft Serve" that comes with an outstanding aroma! Both are rich in flavour and have refreshing aftertaste! Such a teahouse is probably the only place where you can fully enjoy the flavour of tea. Besides, you will be offered a cup of freshly brewed Gyokuro, Sencha, and Hojicha! The fact that it allows you to relax and take a break while surrounding by the soothing scent of tea is probably what makes it so attractive.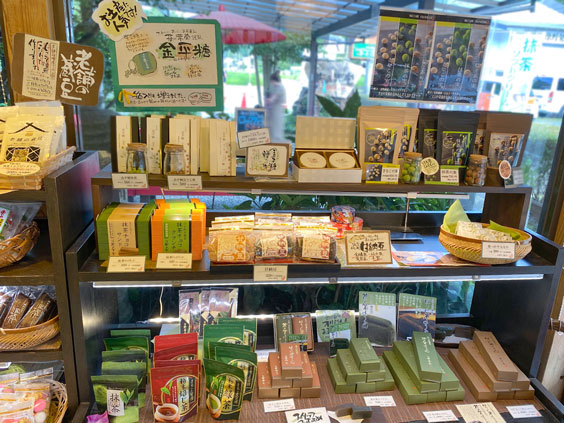 The original products of Chanohado!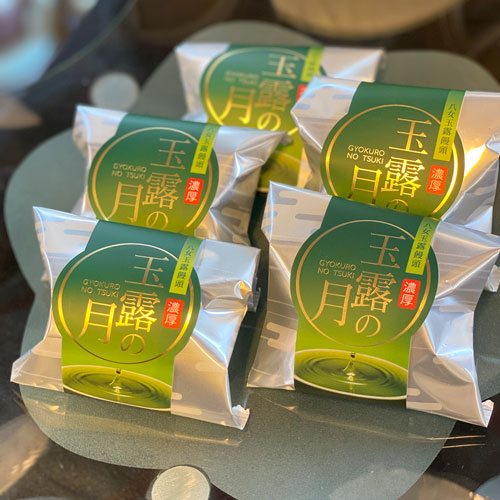 "Gyokuro no Tsuki" ― manju filled with homemade bean paste that has an aromatic scent of tea.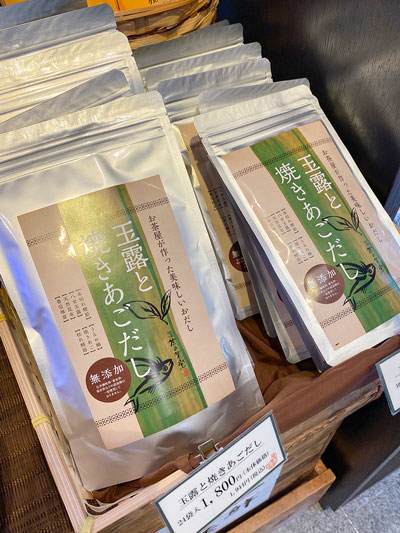 Dashi packs ― deep-flavoured dashi (soup stock) mixed with Yame Gyokuro tea leaves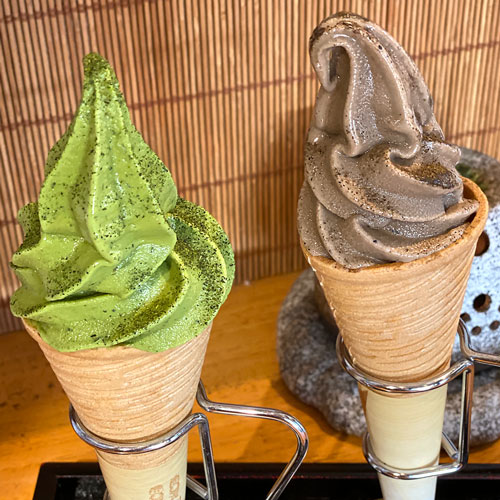 Both "Matcha Soft Serve" and "Hojicha Soft Serve" are super good!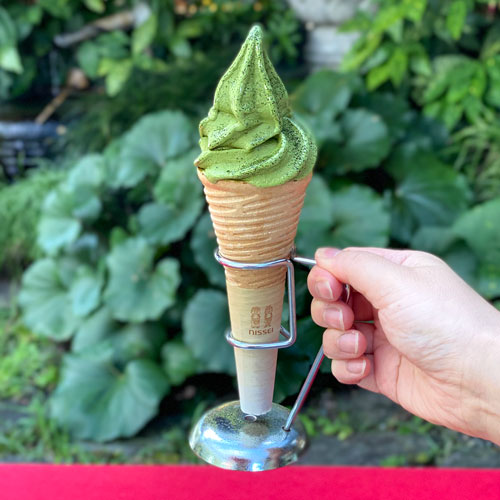 INFORMATION
Chanohado / 茶の葉堂
- Address: 2019-4 Mizuhara, Hirokawa-machi, Yame-gun, Fukuoka-ken Japan
- Official Website:
https://chanohado.com/
- Facebook:
@chanohado
* All information correct as of August 2021. Store layout and items may differ from the current one.
- Hot spots around this area! -