Interview Now - Sengoku Gaming -(2/2)

Wakes up at 1pm and keeps practicing until the next morning!
ab: Can u tell us that among all of your favourite games, which one contributes the most in your career as a professional gamer?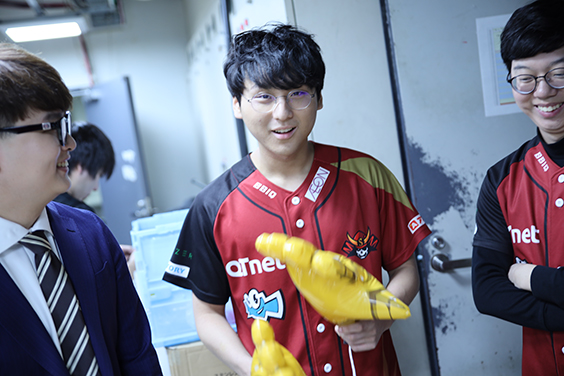 Blank
: I'll say "Crazy Arcade", which is very popular in South Korea. It was my favourite since I was a child and I'd been playing it for a long time. Thanks to this game, I began to appreciate the pleasure in battling, which keeps me motivated until today.
ab: As many of us are curious about the daily lives of professional gamers, can you share with us how is your schedule like?
Blank
: I usually wake up at 1pm. Besides eating, I spend almost all day on practicing until the morning. Only on the practicing days I repeat this kind of schedule. On other days, I sometimes do workout at the gym to maintain my body fitness.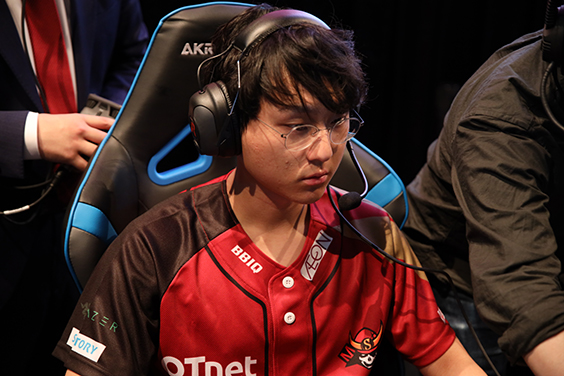 ab: Can you tell us more about being a professional gamer?
Blank
: I like games a lot so even on holidays, I'll spend time on playing games...
ab: "League of Legends" Summer season has started! Do you have any message for all of the fans and asianbeat's readers?
Blank
: To all of the fans, thank you for your support all this time! We will do our best to win the championship this summer so please continue to support us!
*All photos provided by: Sengoku Gaming
Related Articles