Yamakasa Photo Gallery(1/10)
The Hakata Gion Yamakasa festival runs from July 1-15 every year. In this photo gallery we will provide you with a brief glimpse of what to expect during Yamaksa, from the luxuriously decorated floats to the awesome spectacle that is "Oiyama," on the 15th and final day of the festival.
Source:Association for the Promotion of Hakata Gion Yamakasa
●On July 9th the "oshioitori" ceremony is held. Those who will participate in Yamakasa, whether child or elderly, gather at Hakozaki shore and cleanse their bodies in the sea.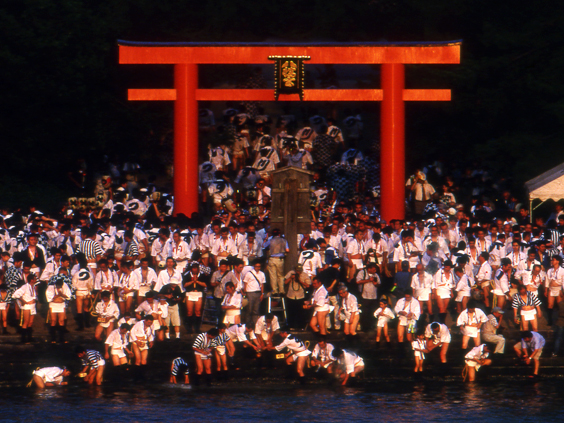 Click the photo and it will automatically go to the next.