What's going on now: Local Coffee T-shirt Collection - Part 2 -

In Fukuoka, coffee shops play one of the most essential roles in the local lifestyle. "Coffee T-shirt Store" is an event held by popular coffee shops, it introduces the charm of coffee and unique street fashion with "T-shirts" as the theme. Check out the article for the interview (Part 2) with Koga Yumiko - the event organizer who has carried out various projects with local coffee shops under the name of "Click Coffee Works".
*This year's event ended on Sunday 18th July.
"T-shirts" get people taking! It's so much fun!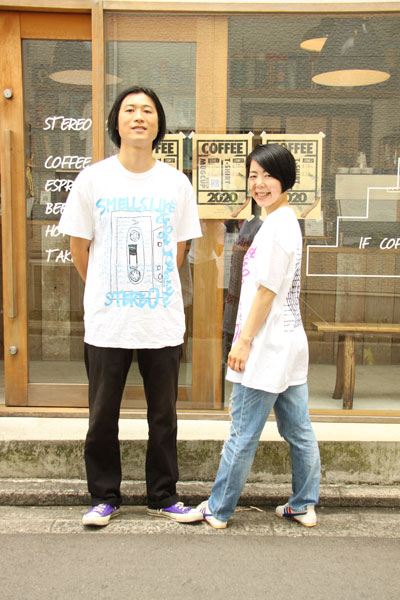 (From the left) The representative of "Stereo Coffee", Kodama Taiki, and the event organizer, Koga Yumiko.
Q. What kind of customers do you have?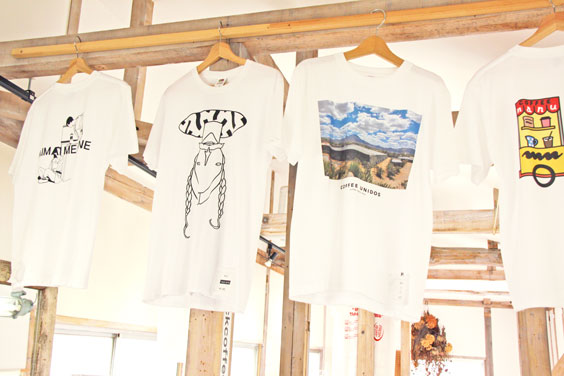 The gallery space on 2nd floor of "Stereo Coffee", where the event took place.
古賀由美子 / Koga Yumiko (hereafter referred to as Koga)
: We have a wide range of customers from teenagers to the 50s, and most of them come every year. At the beginning of the event, we recognized many regular customers, but we began to see the increase of first-time and repeat customers as the end of the event. We were also surprised and felt so happy that people who came to the event were not only coffee lovers. Even if they don't drink coffee, they were able to enjoy the collection of T-shirts which is another "category". It was an interesting way of introducing the charm of coffee and the shops through the T-shirts, as there were so many that we could talk about.
Q.: What is the thing that you're most passionate about?
Koga
: I want it to be not just a product sales event. It's not just about selling products, the important thing is the communication with our customers, for example introducing the coffee shops to them or building conversations through the T-shirt collection. As the number of coffee shops are increasing these days, we think that not only the communication among staff, but also the idea of creating opportunities to build a connection between the people and the coffee shops is important. We organize this event with this vision.
Q.: What made you started the online store?
Koga
: This year, we started online store for the first time as an option for our customers due to the COVID-19 outbreak. However, I'm considering to make it just for this year. We're not really used to this system, but we appreciate and are very grateful for the positive comments by our customers on Instagram. We'd prefer in-person interactions at the event, though! We could recommend each other the shops that we've never been to...and so on. Being able to meet and get to know fellow coffee lovers, people who like T-shirts and subculture at the venue is the real pleasure of this event.
Items for "Coffee T-shirt Store 2020" (partial)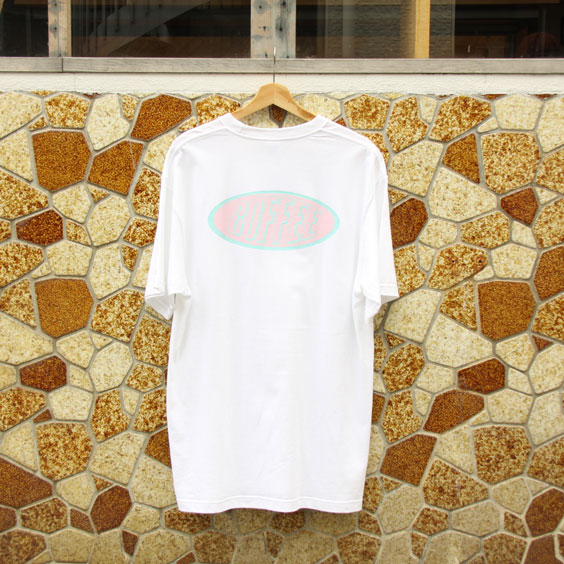 "CITADEL" (Fukuoka Pref.)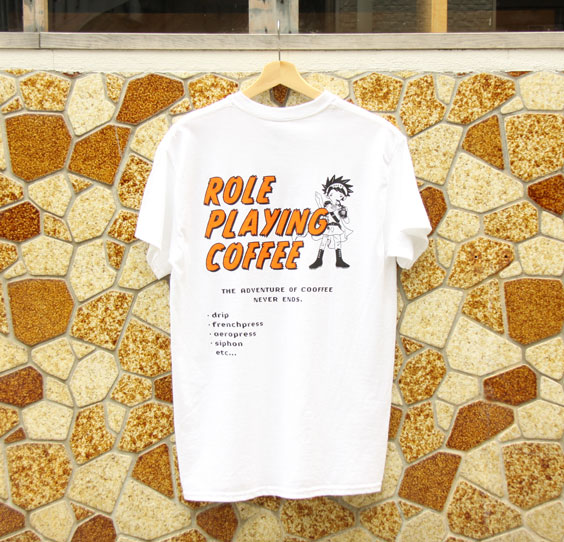 "ROLE PLAYING COFFEE. (Saga Pref.)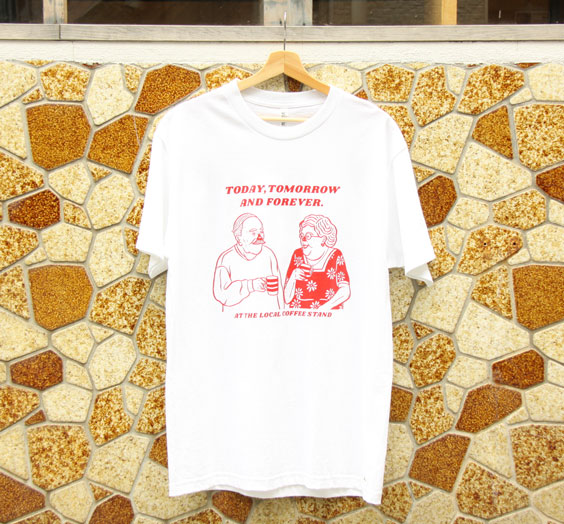 "THE LOCAL COFFEE STAND" (Tokyo)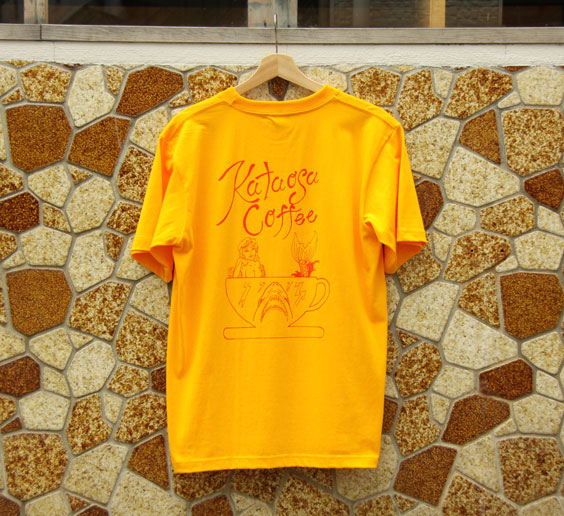 "KATAOSA COFFEE" (Fukuoka Pref.)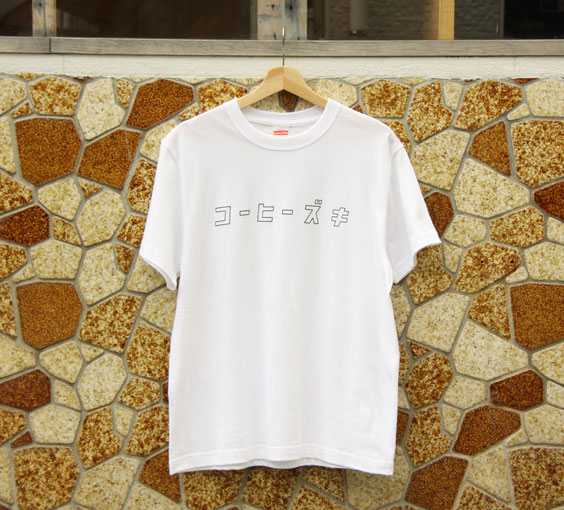 "Oneness Coffee Brewers" (Fukuoka Pref.)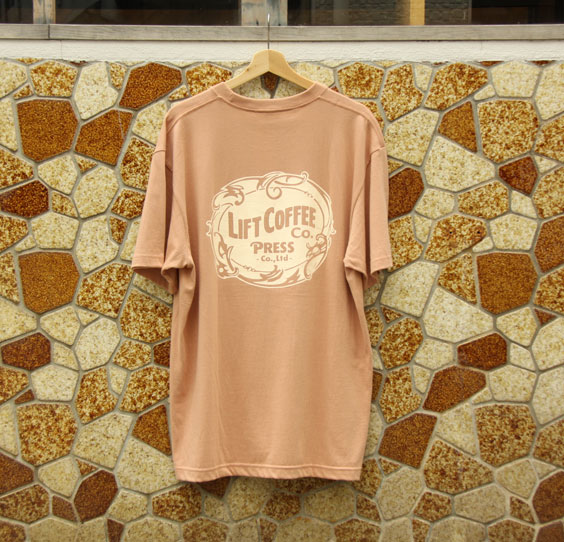 "LIFT COFFEE" (Saga Pref.)
TEXT: 4 Media Studies students from OMULA Fashion College / Photo: Seguchi Kenichi (COMMON)
Related Articles

External Links