What's going on now: Local Coffee T-shirt Collection - Part 1 -

In Fukuoka, coffee shops play one of the most essential roles in the local lifestyle. "Coffee T-shirt Store" is an event held by popular coffee shops, it introduces the charm of coffee and unique street fashion with "T-shirts" as the theme. Check out the article for the interview (Part 1) with Koga Yumiko - the event organizer who has carried out various projects with local coffee shops under the name of "Click Coffee Works".
*This year's event ended on Sunday 18th July.
A collection of T-shirts produced by 40 coffee shops in Fukuoka and other prefectures!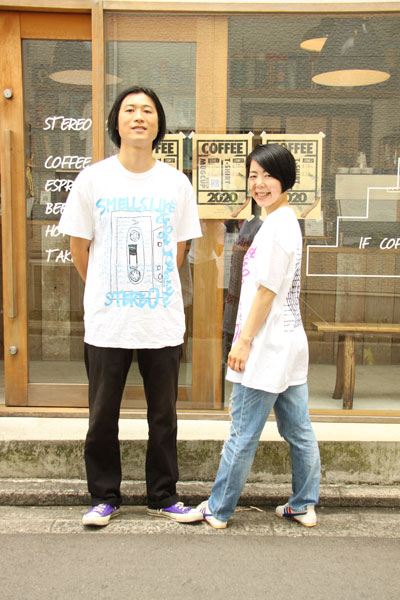 (From the left) The representative of "Stereo Coffee", Kodama Taiki, and the event organizer, Koga Yumiko.
Q.: What made you start the event?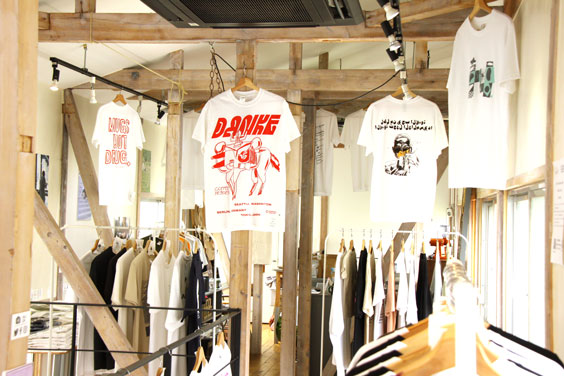 The gallery space on 2nd floor of "Stereo Coffee", where the event took place.
古賀由美子 / Koga Yumiko (hereafter referred to as Koga)
: Back in 2016 when coffee shops started to increase in Fukuoka, there was once Mr Kodama, the representative of Stereo Coffee (the event venue), talked to me about the idea of creating an opportunity to let more people know about the charm of each coffee shop, as well as the thought of holding an event collecting T-shirts produced by coffee shops. In the first year, I was just helping them out privately, but thanks to the good response, we managed to run the event in a larger scale from the following year.
Q.: What gave you the idea of combining coffee shops and T-shirts together?
Koga
: It was when I saw a familiar coffee shop selling T-shirts! Coffee shops generally give an impression of being casual, and making original T-shirts for coffee shop staff has become a trend among newly established shops. As an extension of that, various stores began displaying and selling T-shirts for customers. Hence, T-shirts have become one of the cultures (goods) that customers would be willing to spend on it. It is also interesting to find that every T-shirt helps connect us with the customers.
Q.: Many coffee shops in other prefectures such as Tokyo and Osaka are also participating. How did that happen?
Koga
: This question is often asked by customers! This year, half of the 40 participating shops are in Fukuoka Prefecture, and the rest are from other prefectures. Most of them were introduced by our acquaintances or offered by us at the beginning of the event (2016), however, many coffee shop staff from other prefectures who actually visited this event spread the information about this and soon became the participants! Furthermore, the event name started as "Fukuoka Coffee T-shirt Market" in 2016 as a project by Stereo Coffee, but we decided to change it to "Coffee T-shirt Store" since 2017, as we are getting more collaborative partners from other prefectures!
Items for "Coffee T-shirt Store 2020" (partial)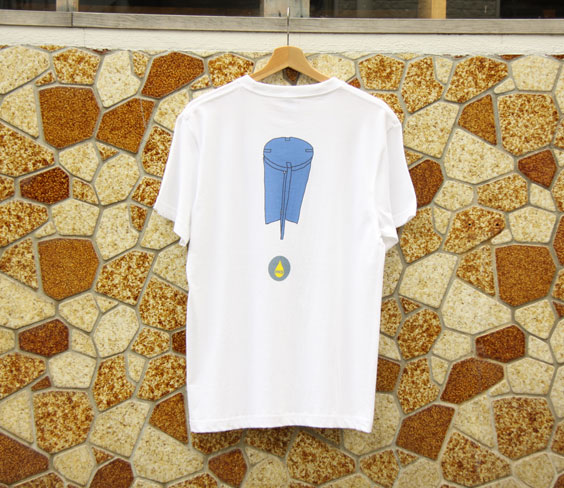 "megane coffee & spirits" (Fukuoka Pref.)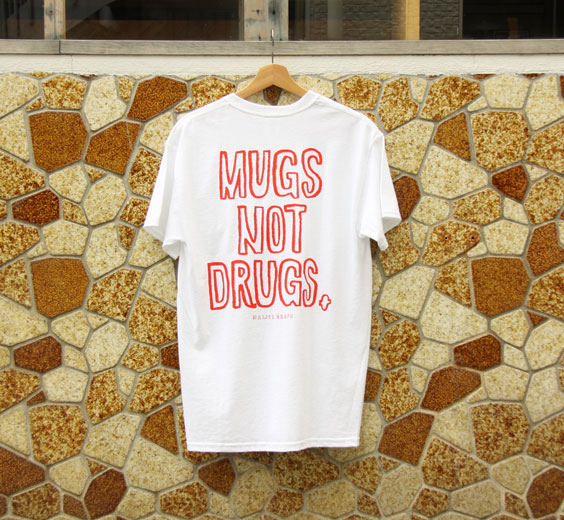 "GOOD COFFEE × COFFEESUPREME×NAIJEL GRAPH" (Tokyo)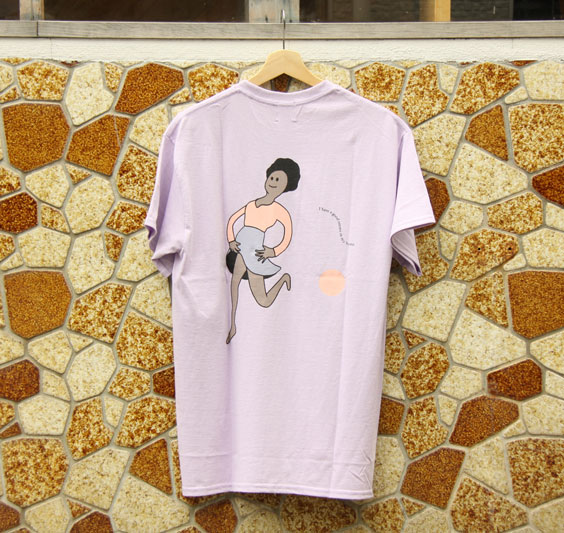 "Stereo coffee" (Fukuoka Pref.)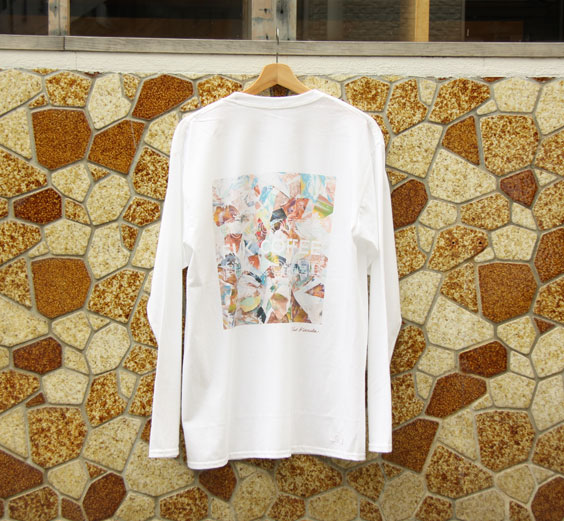 "FUK COFFEE" (Fukuoka Pref.)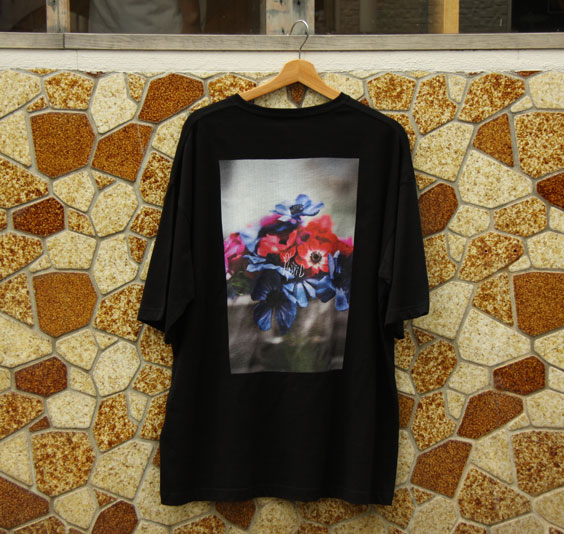 "ENDELEA COFFEE" (Kumamoto Pref.)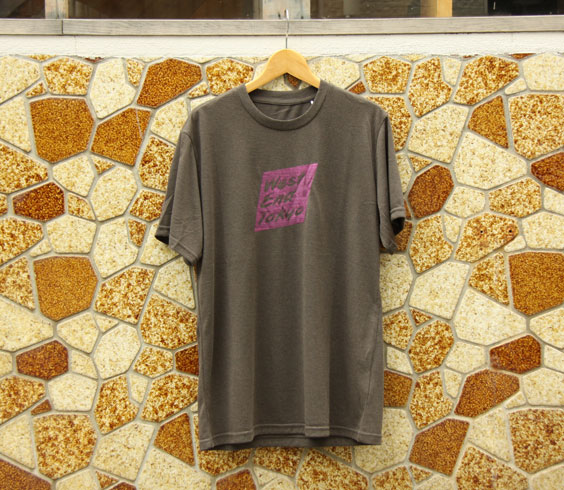 "WEST END" (Tokyo)
TEXT: 4 Media Studies students from OMULA Fashion College / Photo: Seguchi Kenichi (COMMON)
Related Articles

External Links