Yoshimoto Fukuoka Daiwa Securities/CONNECT Theater

The long-awaited Yoshimoto new theater is now in Fukuoka! A new "entertainment base" that sends laughter to the world!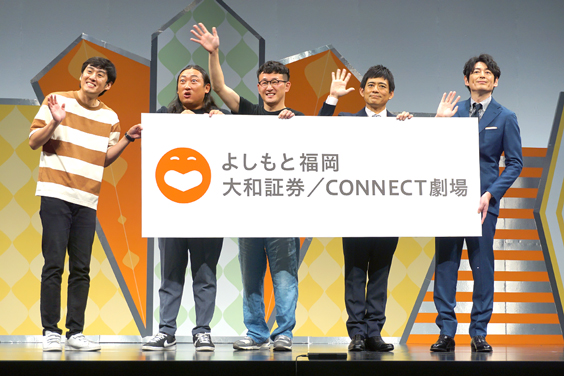 (From the left) ROBERT 山本博 (Yamamoto Hiroshi), 秋山竜次 (Akiyama Ryuji), 馬場裕之 (Baba Hiroyuki), and 博多華丸 (Hakata Hanamaru), 博多大吉 (Hakata Daikichi)
As the 13th permanent theater of Yoshimoto Kogyo, the Yoshimoto Fukuoka Daiwa Securities/CONNECT Theater has opened on the 7th floor of BOSS E・ZO FUKUOKA! You can now enjoy Fukuoka comedy culture at this new "entertainment base"! Being the third largest Yoshimoto theater after Namba Grand Kagetsu (Osaka) and Yoshimoto Gion Kagetsu (Kyoto), it can accommodate up to 549 people (499 seats, 48 standing space, 2 wheelchair seats). With its spaciousness, audience are likely to see the stage well from any seating and will be able to enjoy every facial expression and movement of the performers. Shows are carried out on a daily basis and are mainly performed by local comedians. However, they might also invite up-and-coming or famous artists to liven up the show, so it is best to check the schedule in advance! Come and experience the uplifting and wonderful live comedy shows♪

* For the time being, the number of seats is limited to about 170 as a prevention for the spread of COVID-19. (* as of August 2020)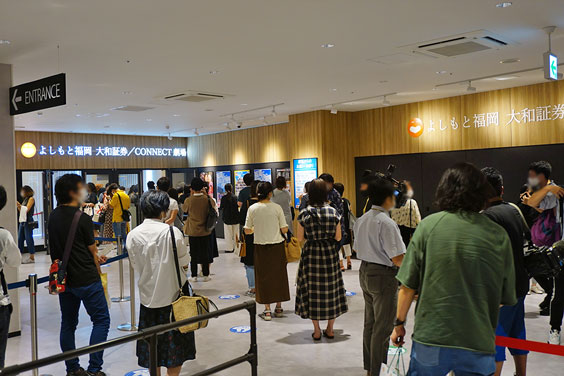 On the first day of the opening (31 July), the Fukuoka famous comedians, comedy duo Hakata Hanamaru Daikichi and comedy trio ROBERT, made an appearance on the opening ceremony of the special opening performance "Kokera Otoshi Special Performance Opening Day Gekijo Dekita-ZO!". Their perfect comic timing and amusing talks completely roused the crowd. Besides, YOSHIMOTO KOGYO HOLDINGS CO.,LTD Senior Managing Director, Izumi Masataka greeted everyone during the ceremony and commented that "This theater will become a new 'entertainment base' to inspire the whole Japan and throughout Asia. We hope that it could liven up Fukuoka." Moreover, Mr Hakata Daikichi said that he is happy to see such a theater in Fukuoka, where there are many possibilities to be discovered and could become a good asset for the juniors. There is no doubt that this theater will be a dream stage for young people aspiring to become a star in the future! There are so many high expectations towards Fukuoka comedy culture!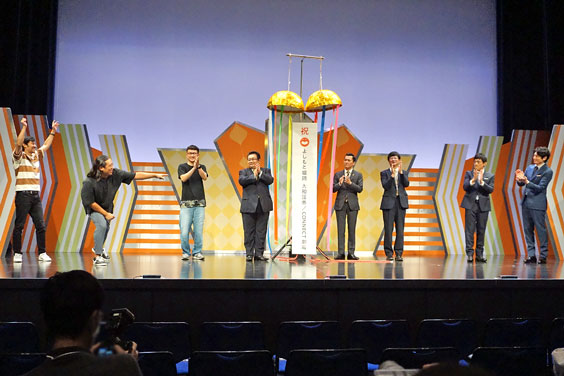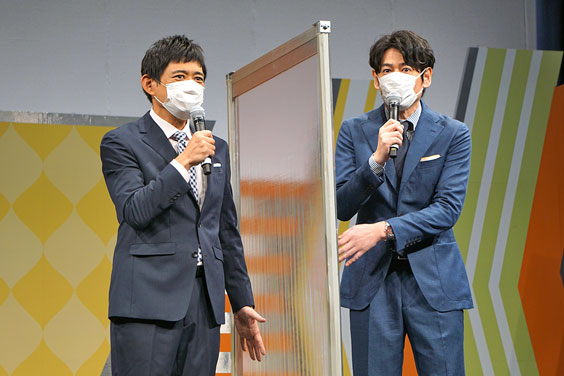 "I was surprised that there is such an amazing theater built in Fukuoka. I hope that it could bring more joy to Japan," said Mr Hanamaru.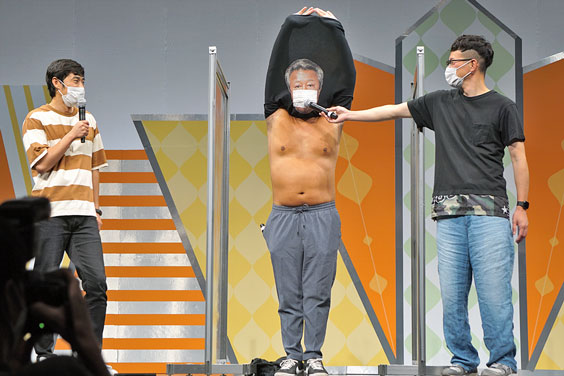 During the COVID-19 quarantine days, there is a new idea came up for Mr Akiyama's signature impersonation - the late Umemiya Tatsuo's "mask look"!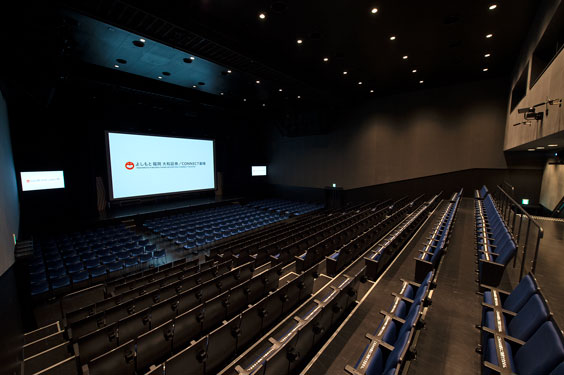 This spectacular space can accommodate up to 549 people, and has the latest equipment that provides online streaming service! (Photo provided by: Yoshimoto Kogyo)
Related Articles