SUSHI-ITAMAE-BAL LIVE・FISH・MARKET
INFORMATION

In order to prevent the spread of COVID-19, some of the island eye facilities might have taken various measures such as reducing business hours or temporarily closing their doors, and some provide delivery or takeout services. For more information, please check the relevant facility's official website or social media account.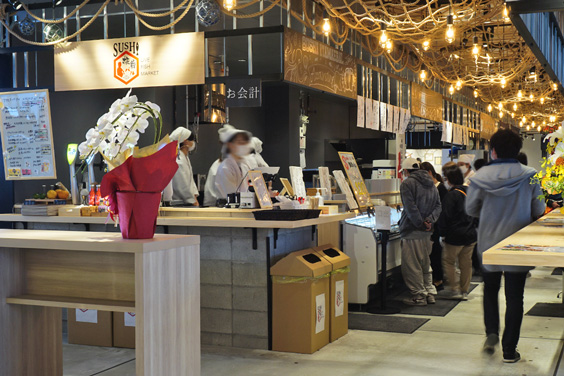 Enjohy authentic nigiri-sushi made with various fresh seafood with a reasonable price!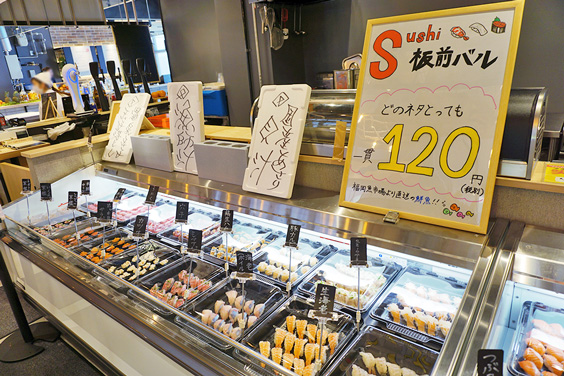 TERIHA DINING 1F is full of delicious Kyushu's dishes with fresh fish taken in Fukuoka. One of the recommended restaurants is "SUSHI-ITAMAE-BAL LIVE・FISH・MARKET" where fresh seasonal fish are delivered directly from the Fukuoka City Fish Market. Here you can enjoy watching how the chef / Itamae prepare sushi on the spot. Surprisingly, all of the sushi in the cases are selling at the same price at each, which makes you cannot help but keep shifting your eyes to other choices! Furthermore, they serve daily-miso soup such as the "Ryoshi-jiru (lit.: Fisherman Soup. A kind of miso soup that use bony parts of a fish)" which is usually provided at the standard sushi restaurants. It would be great to pick your favourite seat near the window and enjoy your food and alcohol drinks where the sunlight falls on!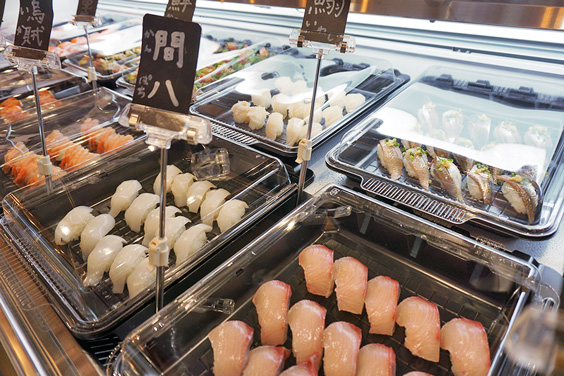 Fresh Kanpachi (greater amberjack) and Iwashi (sardin) taken in Fukuoka!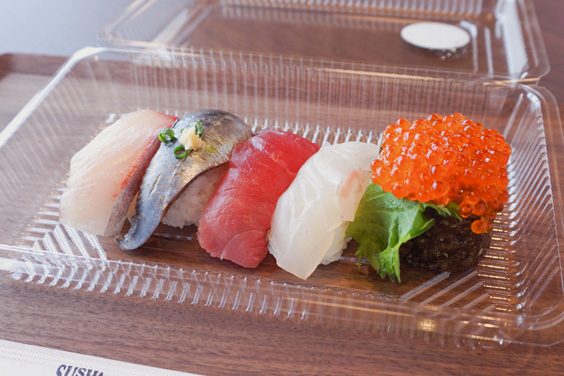 Take as much as you like!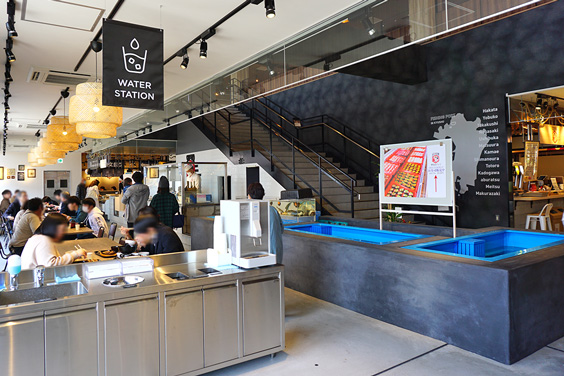 You can see various types of fish delivered from Fukuoka City Fish Market kept in these fish tanks.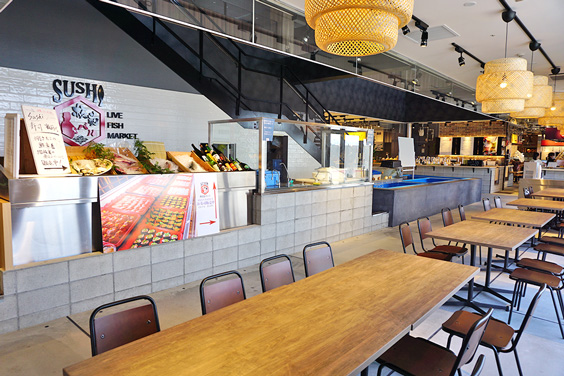 INFORMATION
SUSHI-ITAMAE-BAL LIVE・FISH・MARKET
Address: TERIHA DINING 1F 6-6-6 Kashiiteriha, Higashi-ku, Fukuoka-shi

* All information correct as of April 2020.