FUKUOKA TOY MUSEUM / 福岡おもちゃ美術館
INFORMATION

In order to prevent the spread of COVID-19, some of the facilities might have taken various measures such as reducing business hours or temporarily closing their doors. For more information, please check the relevant facility's official website or social media account.



Discover one of the largest toy museums in Japan!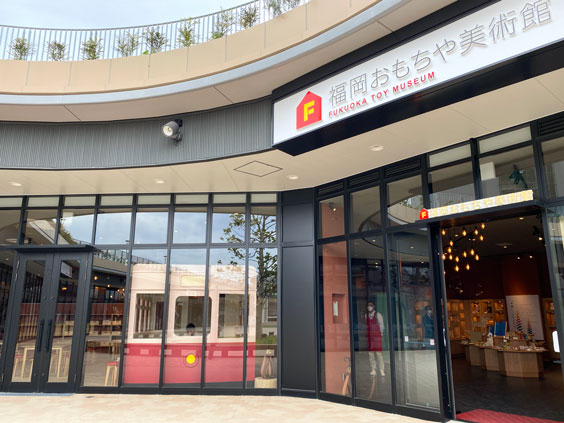 You can find one of the largest toy museums in Japan at Mitsui Shopping Park LaLaport FUKUOKA. FUKUOKA TOY MUSEUM is a hands-on museum with a theme of "wood-based learning" where you can learn various things by touching wood. A variety of domestic and overseas toys are exhibited. The spacious interior is bright, warm and invites you to feel comfortable surrounded by plenty of wood from Fukuoka Prefecture. We will introduce you to the 6 play areas in the museum and the museum shop here.
Good Toy Hiroba - "Good Toy" play area
In this "good toy" area, you can find many toys from both domestic and overseas selected by professional toy consultants nationwide!
Omocha no Hakobune - Toy's Ark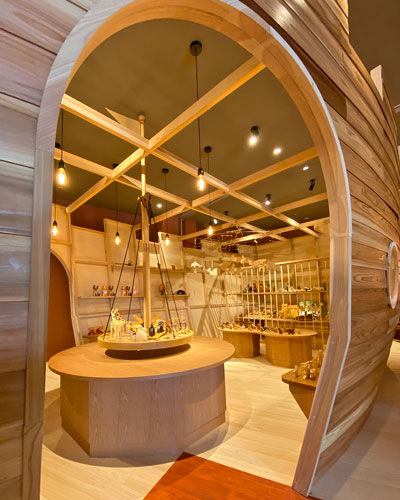 Walk inside of this big ship and you can find many different types of wooden animals just like in Noah's ark! There is also a small merry-go-round with toys on it which you can turn slowly by hand.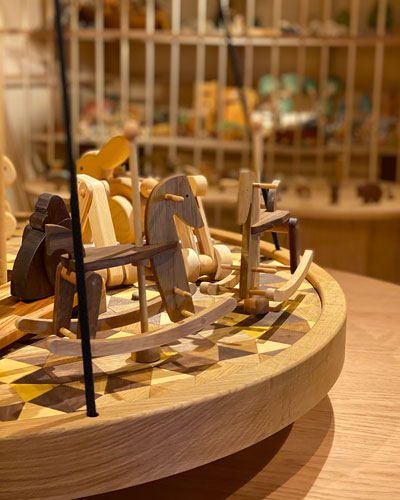 Omocha Kobo (Toy Studio)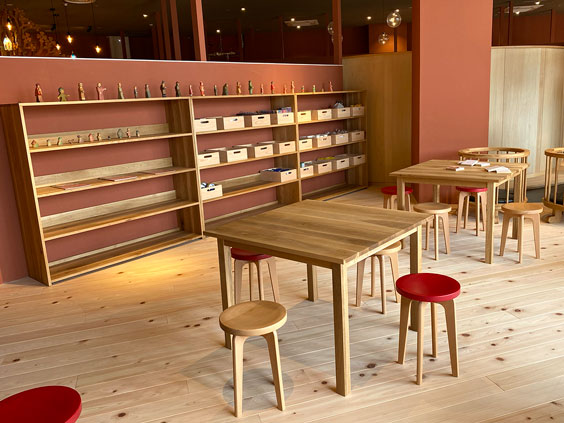 You can also experience making your own wooden toys! Advanced woodwork workshop using an electric jigsaw is available for visitors who are 4th grade and above. Check out the instructions how to make your own handmade toy with familiar materials!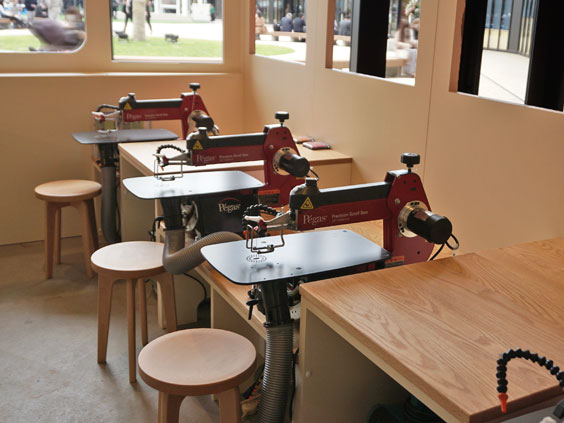 Omocha no Machi (Toy Town)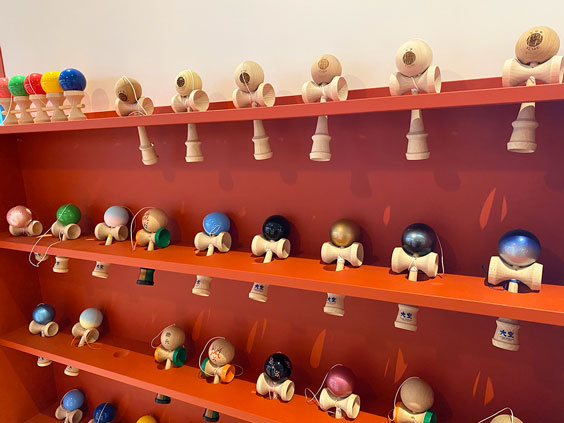 Here you can find traditional toys (kendama and spinning tops), and items with motifs of popular products of Fukuoka region. Also make sure to stop and play at the ramen stall (Ramen is a delicious staple food in Fukuoka)!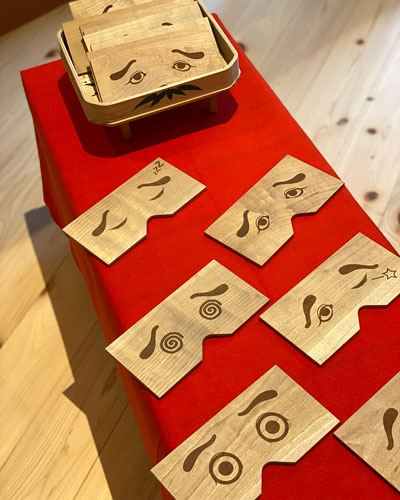 You can find several representatives of Fukuoka confection, such as Niwaka Senpei, Membei or Chidori Manju, all made of wood!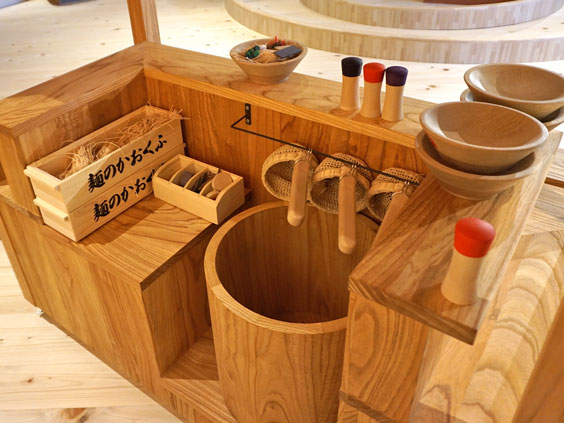 The ramen stall, noodles, other ramen ingredients and bowls are also all made of wood!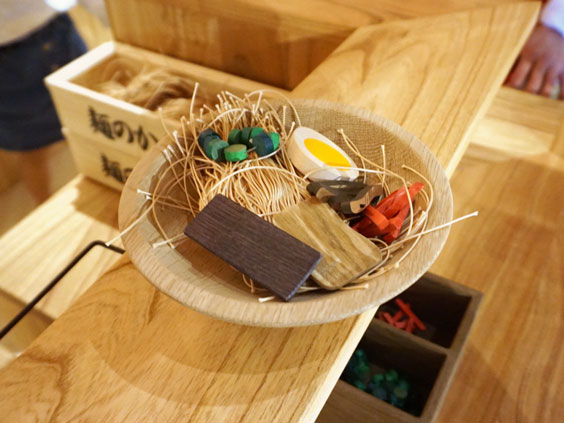 Akachan Mokuiku Hiroba / Baby "Wood-based learning" Play Area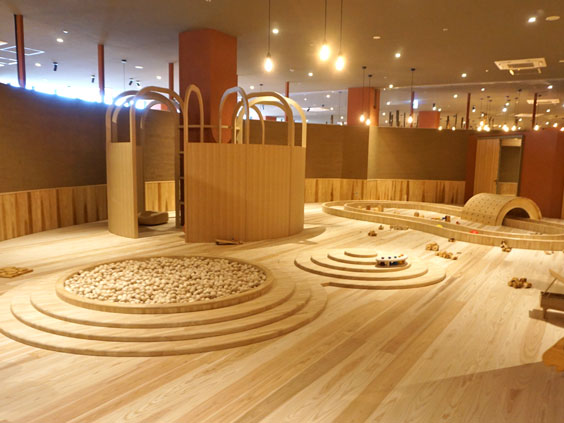 This circular baby playground is dedicated to the littlest visitors (up to 2 years old). Their little hands and feet will not feel cold on the warm cedar wood used in this area.
Omocha no Mori / Toy Forest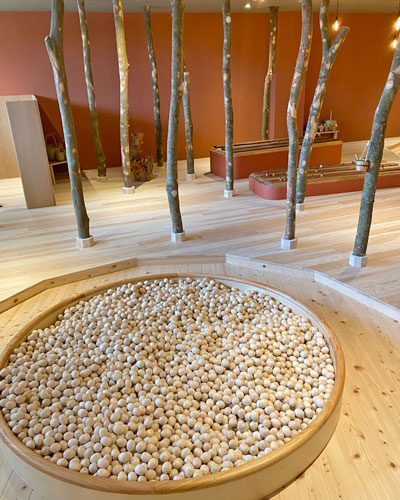 Surrounded by trees, you can play with vegetables or role play in a restaurant. You can even bake a pizza in a pizza oven!
Ask the volunteer staff wearing red aprons for help and advice!
Museum Shop "APTY Fukuoka"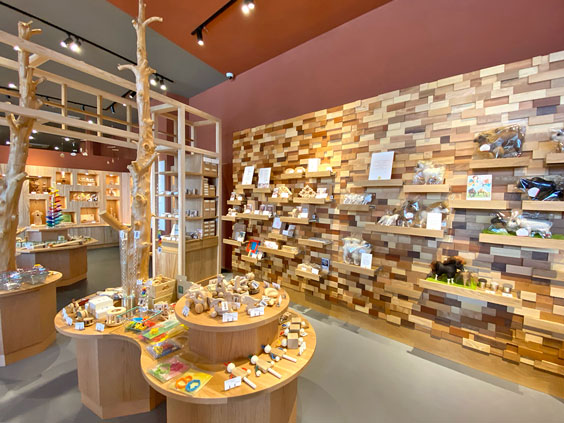 In the museum shop a large collection of toys made in Japan are for sale. The toys are made in collaboration with craftsmen from Okawa, Fukuoka Prefecture. This area is known and famous for its furniture production.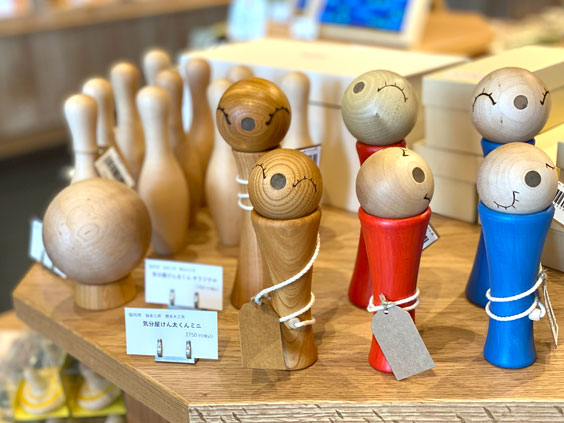 Here are some of the spinning tops and kendama toys made in Fukuoka!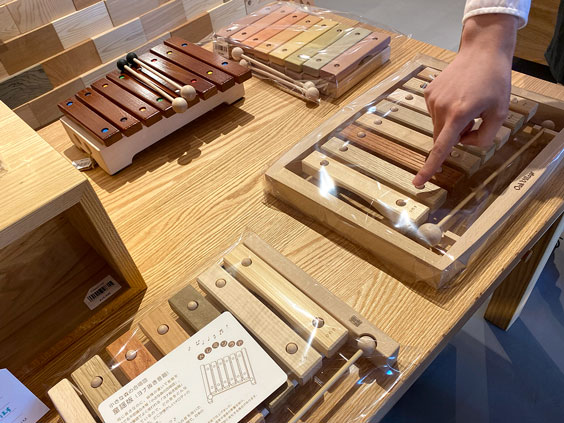 One of the staff of the gift shop recommended the original wooden xylophone called "
Mori no Gasshodan
(lit.: Forest Fhorus)" as a unique gift idea. Every single note in the scale is made of a different type of wood!
Gallery "OKAWA FACTORIA"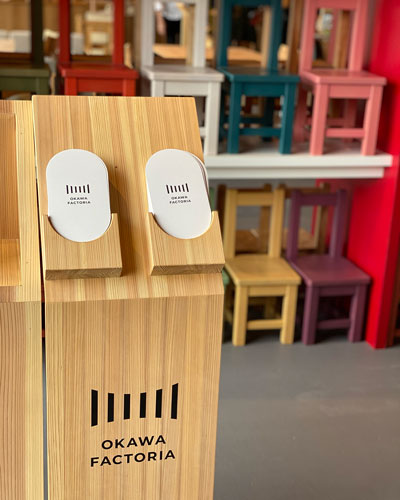 Stylish furniture from 6 different furniture makers from the Okawa area are on display and for sale in the gallery. Don't miss it!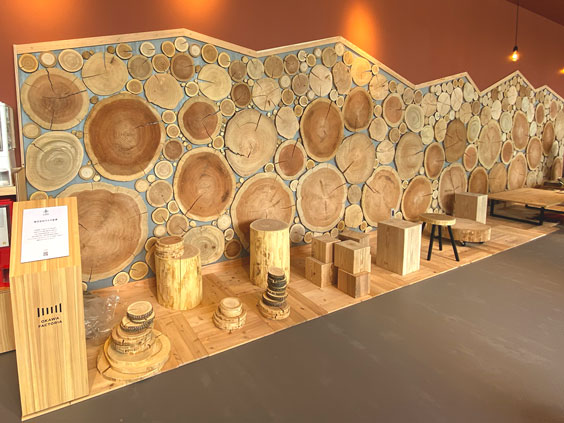 INFORMATION
FUKUOKA TOY MUSEUM
For further information about admission fees, please visit the official website.
- Address: 1F Mitsui Shopping Park LaLaport FUKUOKA
- Official Website:
https://art-play.or.jp/ftm/en/
- Facebook:
@fukuokatoymuseum
- Instagram:
@fukuokatoymuseum
- YouTube:
HERE
!
---
Mitsui Shopping Park LaLaport FUKUOKA
- Address: In the vicinity of 6-23-1, Naka, Hakata-ku, Fukuoka-shi, Japan
- Official Website:
https://mitsui-shopping-park.com.e.act.hp.transer.com/lalaport/fukuoka/
* All information correct as of April 2022. The information for this article was gathered during a media preview that took place prior to facility's opening. There are occasions when the layout / stocks of the store differs from the current.
- Hot spots around this area! -