HAKATAORI SANUIORIMONO LaLaport FUKUOKA
INFORMATION

In order to prevent the spread of COVID-19, some of the facilities might have taken various measures such as reducing business hours or temporarily closing their doors. For more information, please check the relevant facility's official website or social media account.



A wonderful selection of easy to use Hakataori textile products! Discover all kinds of items that are sure to prove handy in daily life!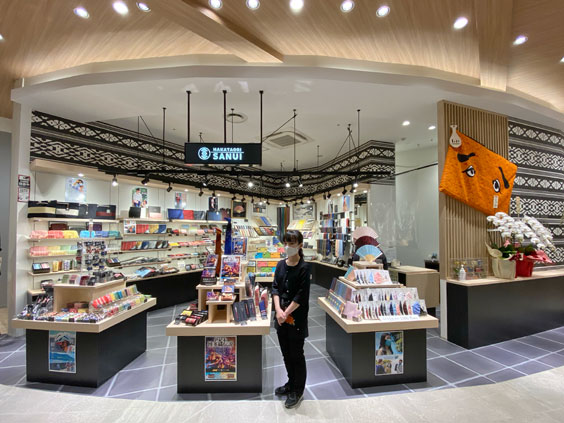 Hakataori is a one of Fukuoka Prefecture's best known traditional crafts. This popular silk woven fabric has a history that can be traced back more than 780 years. The gorgeous patterns that are featured in the fabric coupled with the durability of the weave make Hakataori the perfect material for creating a kimono or yukata (unlined cotton kimono) obi (belt worn with traditional clothing). There is great news if you are looking for a wonderful range of Hakataori products!

A charming new store called HAKATAORI SANUIORIMONO has opened inside the LaLaport FUKUOKA commercial facility. Visitors can expect to find lots of easy to use items that are sure to come in handy in your daily life! All the products available inside the premises incorporate Hakataori into their design. A great deal of knowledge and expertise has been passed down throughout the generations to ensure that the manufacturing process is still in use to this day. You get a strong sense that the traditions associated with Hakataori are well and truly alive during a visit to this store. Approximately 200 types of products are available to purchase, including a cool "Niwaka Pouch!" This item features the famous Niwaka-men mask, which is strongly associated with the Fukuoka area. Business card holders, glasses cases, and ballpoint pens are just some of the items that are currently proving a hit with customers! Shoppers at the LaLaport FUKUOKA complex won't be able to miss HAKATAORI SANUIORIMONO! Just keep an eye out for the huge orange Niwaka Pouch hanging at the entrance to the store. You'll be able to spot it if you enter from the Oval Park entrance. There is such a wide range of items in stock... You will definitely find the perfect gift or souvenir!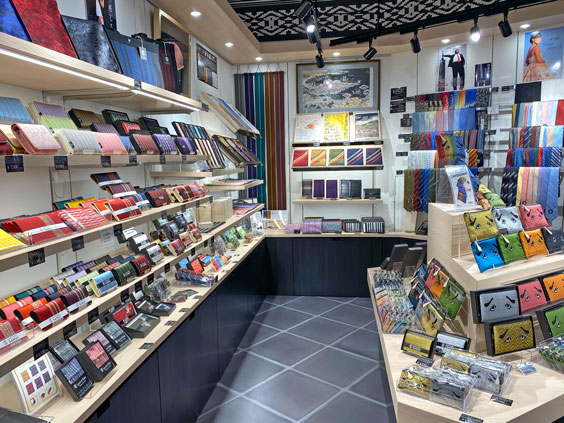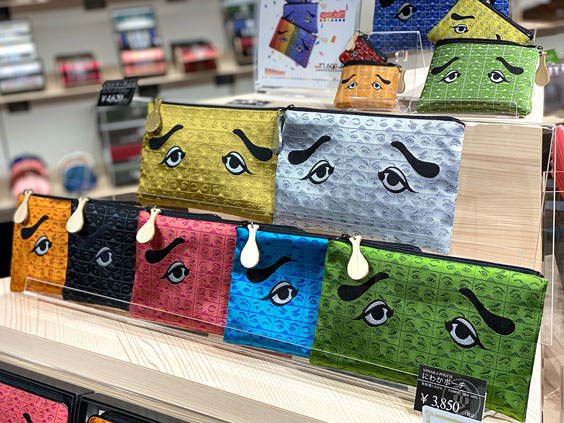 Check out the "Niwaka Pouch" (photographed above) and the "Niwaka Wallet" (photographed below). Look closely and you'll notice that there are lots of tiny Niwaka-men masks pulling various facial expressions within the fabric itself!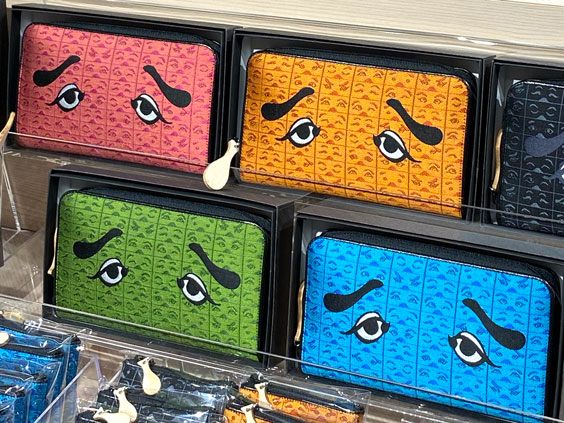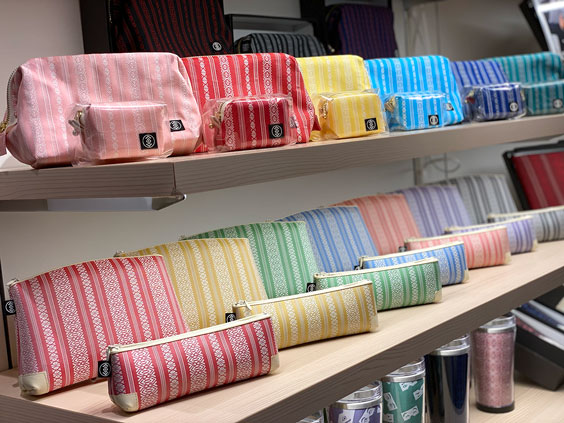 All of the products are available in various colors! It's a lot fun deciding which one to choose!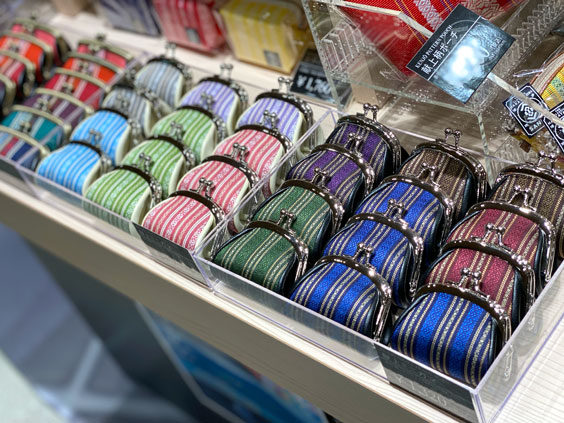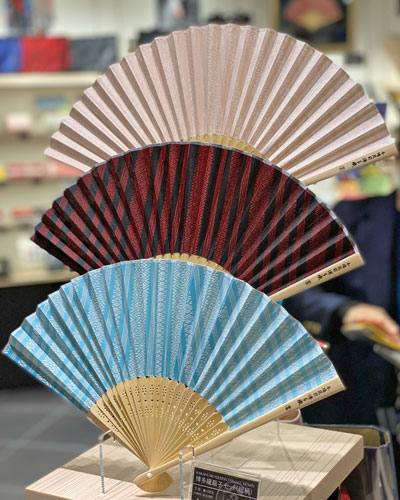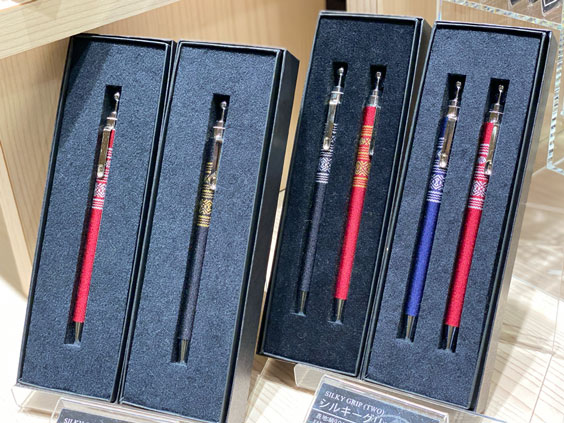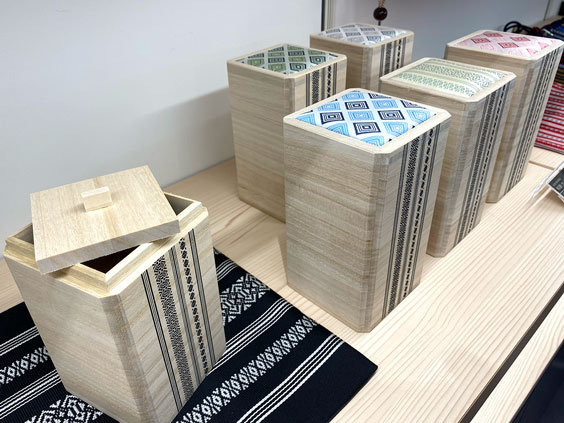 Paulownia wooden boxes have been popular in Japan for a long time. People tend to use them to store important or valuable objects. Working Hakataori into these delightful boxes makes them look even more stunning!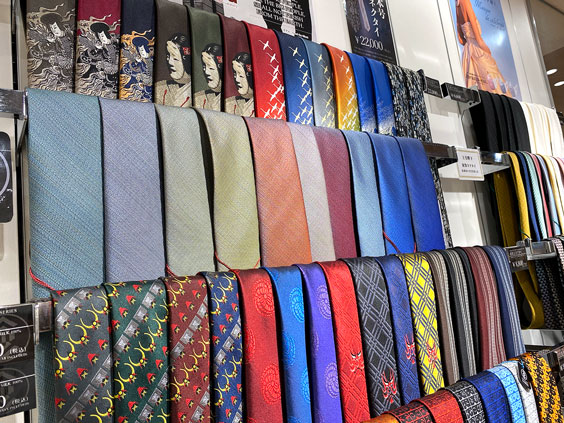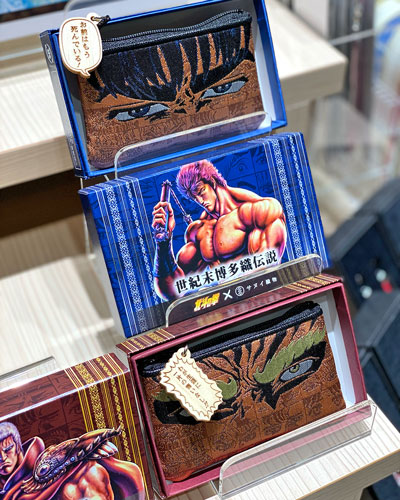 ©武論尊・原哲夫/コアミックス 1983,版権許諾証 GS-402
HAKATAORI SANUIORIMONO have collaborated with a number anime and manga titles. During our visit they were working with "Fist of the North Star / Hokuto no Ken"! We stumbled across some great products inspired by this much-loved series! What will you find during your visit?
- Hot spots around this area! -