Unagi no Nedoko LaLaport FUKUOKA / うなぎの寝床 ららぽーと福岡店
INFORMATION

In order to prevent the spread of COVID-19, some of the facilities might have taken various measures such as reducing business hours or temporarily closing their doors. For more information, please check the relevant facility's official website or social media account.



Be enchanted by these special handicrafts from Fukuoka, Kyushu, and all around Japan!
"Unagi no Nedoko" opened a new shop on the first floor of Mitsui Shopping Park LaLaport FUKUOKA. This shop, based in Yame City, introduces you to many different handcrafted goods and cultures from different towns! Their aim is to convey the uniqueness and high quality standard of handicrafts. They are all made in Japan, mainly in Fukuoka and other regional Kyushu areas. These products include local toys, clothing, home decor and kitchen goods.

Particularly interesting is the MONPE pants (Japanese Jeans) corner. They are made of traditional textiles from Fukuoka such as Kurume Kasuri textiles. These clothes used to be popular work clothes many decades ago and now are rearranged to give them a refreshing, stylish and modern twist. There is a large selection of different colors and patterns of Monpe-pants on display. Customers are welcomed by friendly and knowledgeable staff, just like the main shop in Yame City. The staff here in LaLaport FUKUOKA are also readily available if you would like to ask them for advice and explanations of different colors and fabrics and how to coordinate them with other clothing.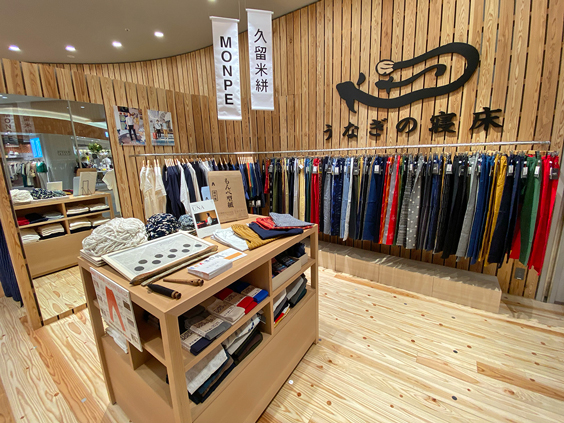 In the MONPE-pants corner you will find extremely comfortable pants with a simple but styish silhouette.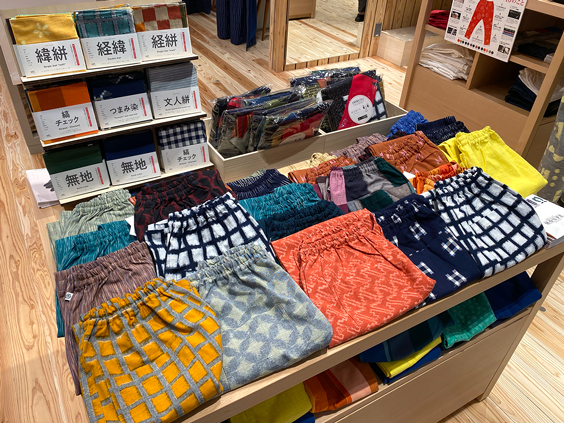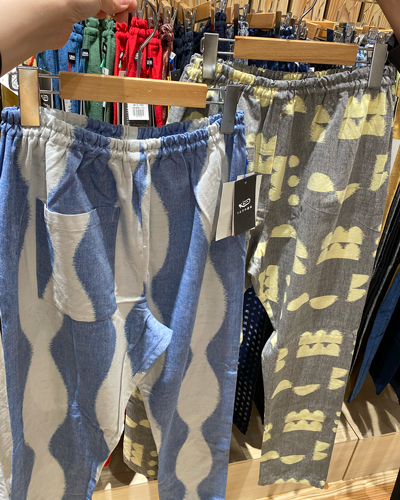 You can choose either plain fabrics that go with anything or playful, unique patterns like the flowing Chikugo river- or Yakitori-pattern. So cute!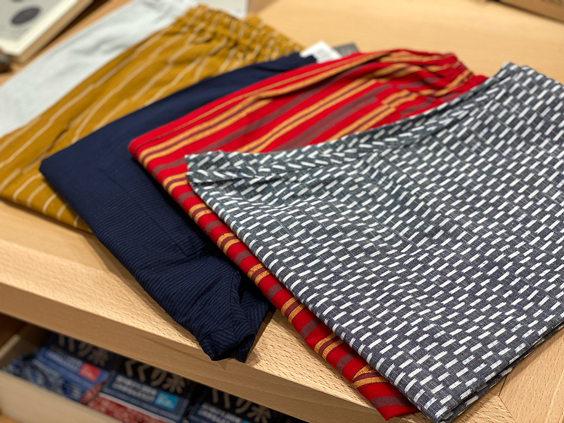 The Kurume Kasuri fabric is light and soft! The more you use it, the more comfortable it is!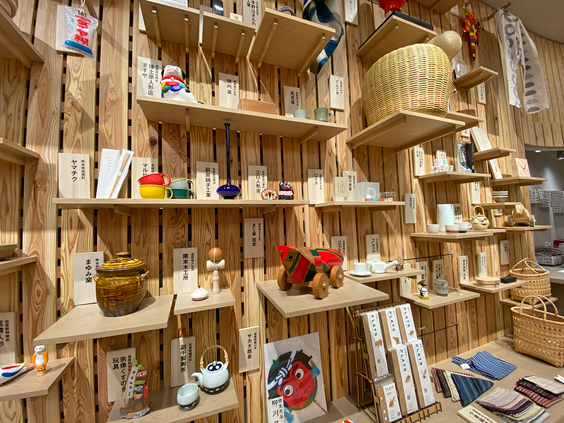 There are many products from the Chikugo area in Fukuoka! All items in this shop make you wonder and appreciate the splendid craftsmanship.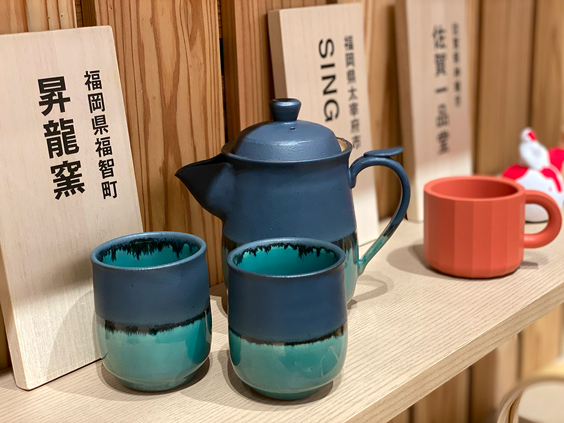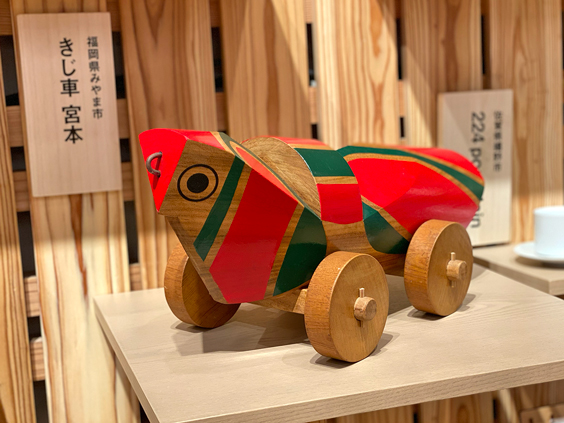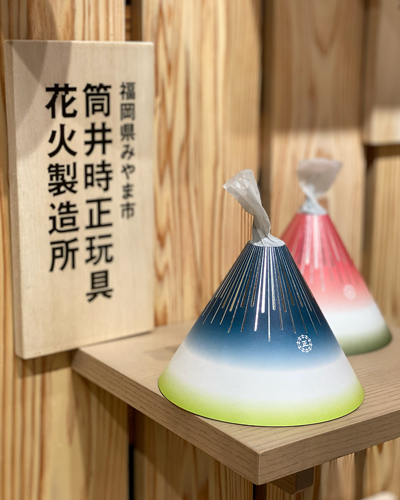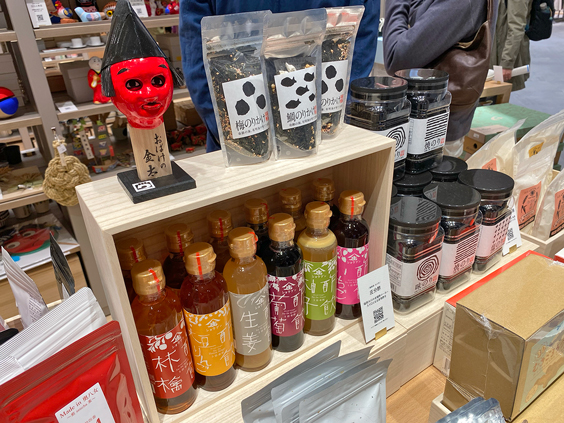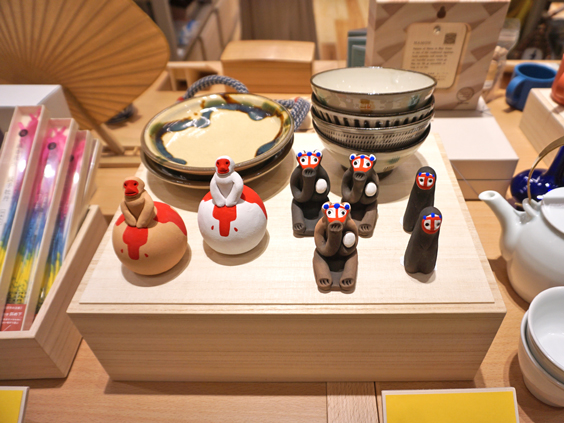 - Hot spots around this area! -