ALES Café

An elegant place that offers photogenic parfait where you would want to visit again!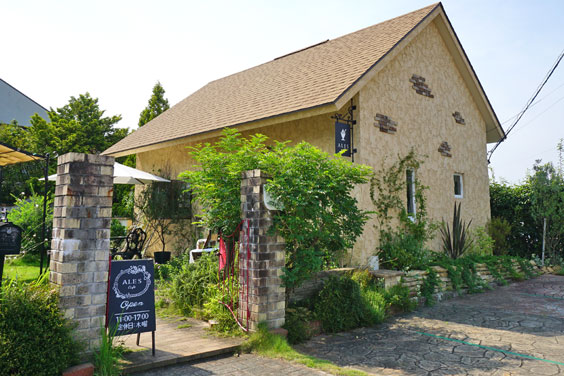 We visited ALES Café (Ogori City, Fukuoka Prefecture) soon after we heard about their gorgeous parfait that is widely shared on social media. "This is it!" we could not hide our excitement when the seasonal parfait with a whole peach on the glass was brought to us! Inside the peach it was full of custard cream, and the glass was packed with homemade delights such as peach jam yogurt, panna cotta and pistachio mousse♡ Peach season usually ends in mid August, but they are going to stun us with another photogenic parfait using Shine Muscat and figs in the coming season! In addition, there will be Mont Blanc for autumn and you may enjoy desserts rich in strawberries and oranges in winter and spring. Besides the seasonal menu, the cafe provides classic desserts that are offered all year round such as puddings, coffee jelly parfaits, strawberry and pineapple smoothies and so on, you would definitely want to visit more than once! How about treating yourselves with a luxurious dessert time in a wonderful location filled with stylish antique furniture, plates and dried flowers?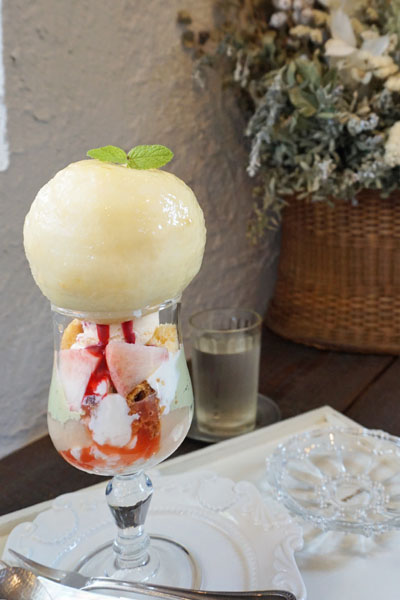 Not only the gorgeous look, you can also enjoy the delicate taste of layers carefully prepared by the cafe owner ♪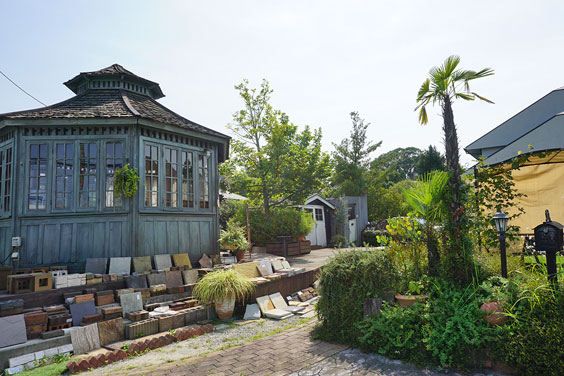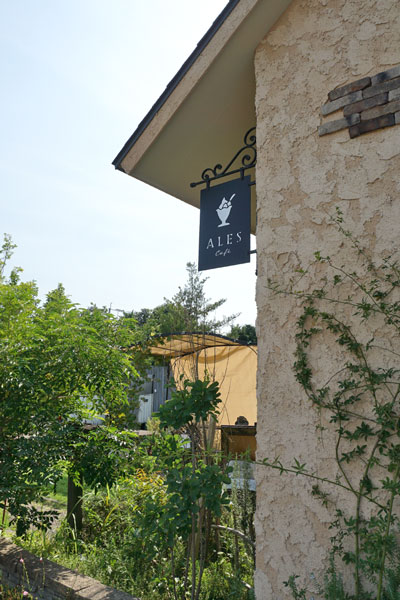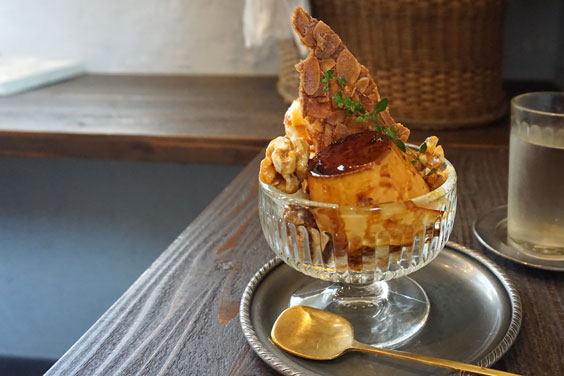 Being one of the top 3 best-sellers, the pudding parfait comes with homemade milk gelato, caramel nuts, and chiffon cake♡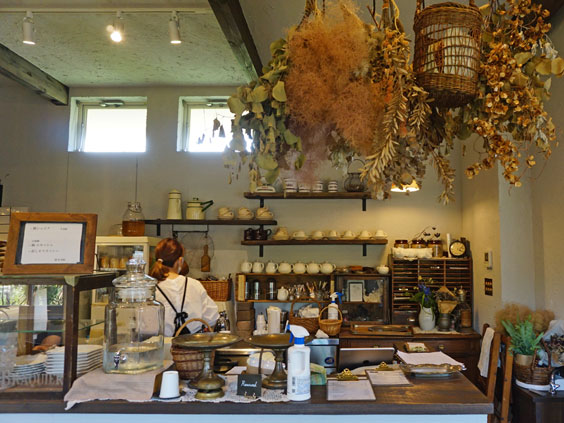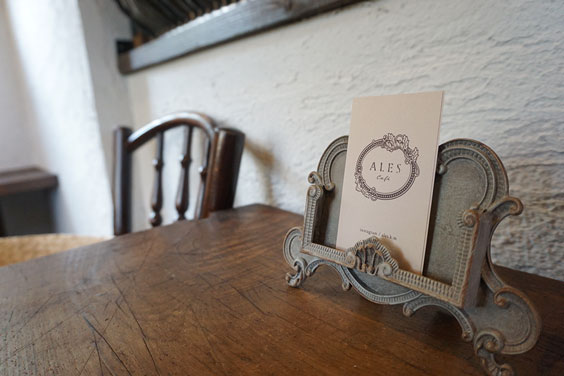 Reservation is only available at 11am on the dot. Visitors may also register on a first-come, first-served basis.
INFORMATION
ALES Café
- Address: 4378-1 Mitsusawa, Ogori-shi, Fukuoka-ken, Japan
- Instagram:
@ales.k.m
* Information correct as of August 2020.