zenzo café Ogori Store
INFORMATION

In order to prevent the spread of COVID-19, the facility might have taken various measures such as reducing business hours or temporarily closing their doors, and some provide delivery or takeout services. For more information, please check the relevant facility's official website or social media account.



Known for its tapioca beverages and waffles! Feel free to drop by for lunch or snacks♪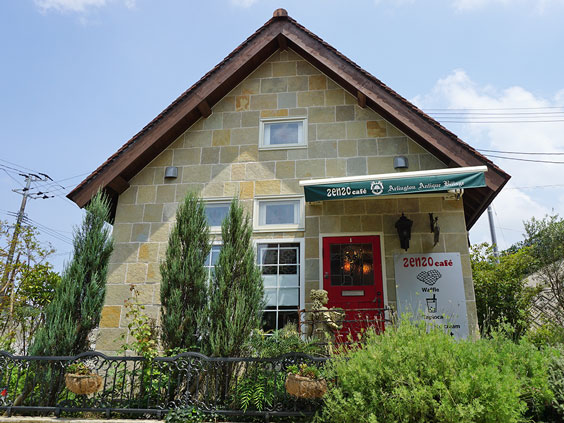 A new discovery near Nyoirinji (Ogori City, Fukuoka Pref.): a cafe that offers a wide variety of latest popular delights such as tapioca drinks, cheese tea, waffle sandwiches, etc - "zenzo café Ogori Store"! It is located at ARLINGTON ANTIQUE VILLAGE, a commercial area that replicates the streets of Bibury (a Cotswolds Village) in England which is known as "the most beautiful village". Besides tapioca drinks that are available in more than 10 flavours, the cafe offers crispy yet fluffy waffle sandwiches and about 15 types of other delights which are perfect as a dessert or as a main for lunch. With the trendiest food in hand, enjoy the sight of honey-coloured stone pavement, elegant fountain and beautiful benches, which gives you an absolutely relaxing moment!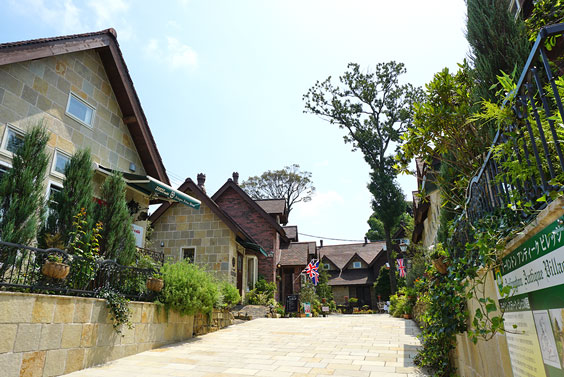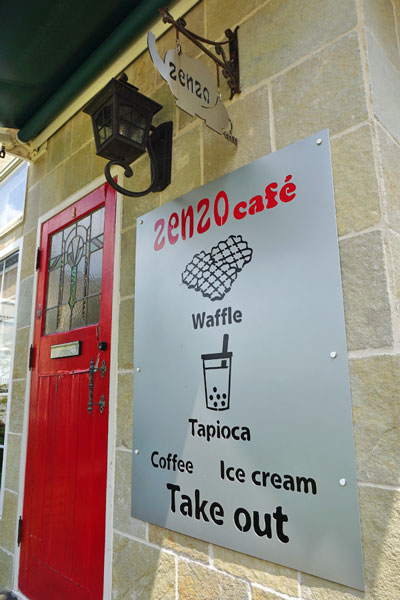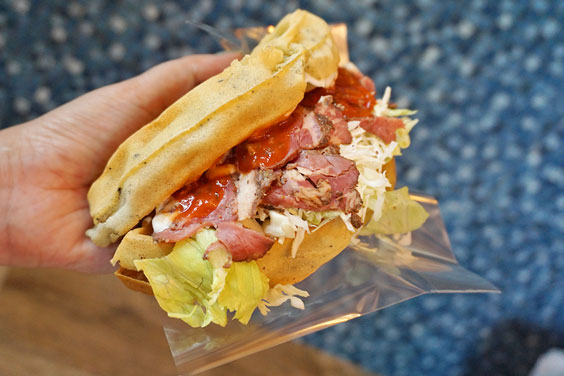 The "Ganso (original) zenzo Sandwich" that comes with pepper ham and cream cheese is a perfect choice for lunch.
The "Nama-Choco Waffle" is served with rich chocolate ganache and fresh cream with a light aftertaste♪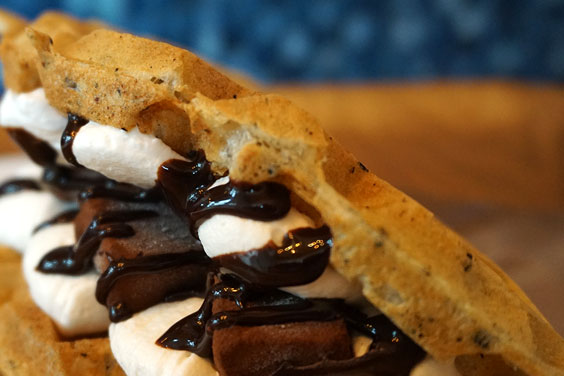 The waffle dough contains black sesame and other multigrain and thus it is very flavourful. Thickness of the waffle varies depending on whether it is served as a dessert or as a savory dish.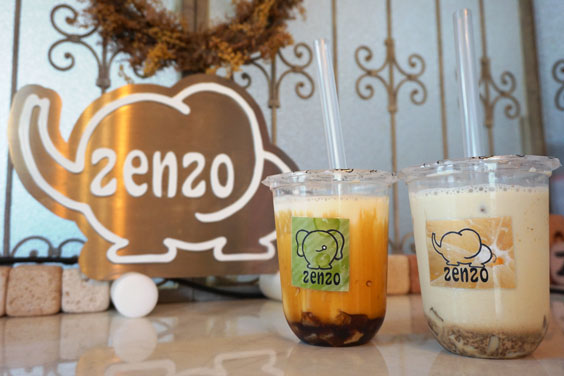 There is a wide selection of trendy drinks, such as tapioca milk tea and cheese tea♪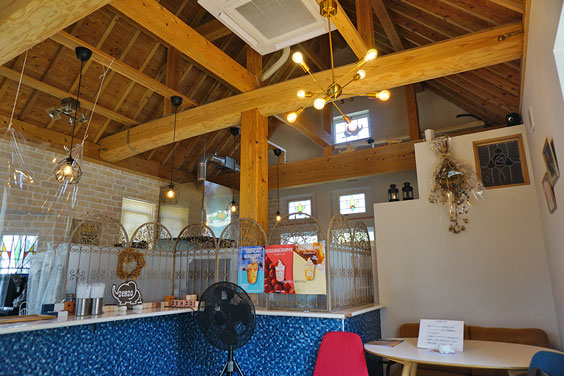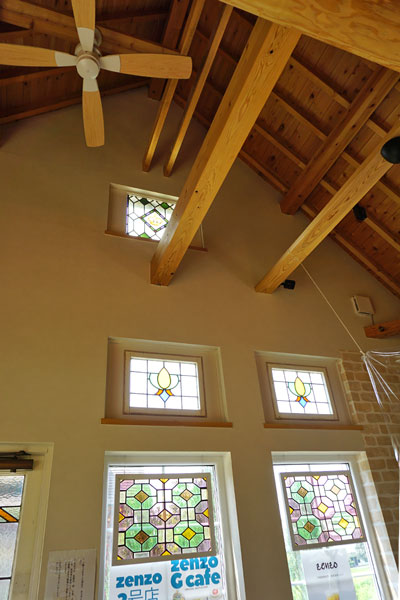 INFORMATION
zenzo café Ogori Store
- Address: G ARLINGTON ANTIQUE VILLAGE, 1567 Yokoguma, Ogori-shi, Fukuoka-ken Japan
- Instagram:
@zenzocafe
* All information correct as of August 2020.
Related Articles