Hanamigaiwa Park (花見ヶ岩公園)

A spectacular viewpoint overlooking Mt. Hiko!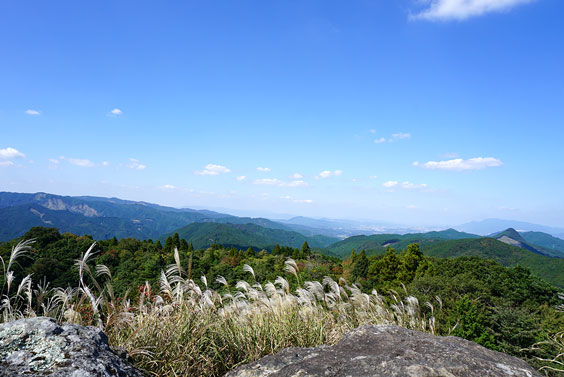 Did you know that there is a an entrance to "Hanamigaiwa Park" at the Bessho car park, which is located at an altitude of 634m and has a trailhead to Mt. Hiko? Just a few minutes after climbing the stairs, you will find an observatory point. you will find an observatory point built on a large rock, where you could enjoy a spectacular panorama of Mt. Hiko when the weather is clear! Mt. Hiko is a mountain with an altitude of 1,199m that straddles the prefectural border between Soeda-machi (Tagawa District, Fukuoka Prefecture) and Yamakuni-machi (Nakatsu City, Oita Prefecture), and has been worshipped as a sacred mountain since ancient times. It is widely known as a training ground for "Yamabushi" (Japanese mountain ascetic hermits), and many shrines and historic sites can still be seen in the mountains until now. Take a deep breath while you are appreciating the history and nature and you will feel as if your mind has been purified... Hanamigaiwa Park is no doubt one of the best place to enjoy beautiful cherry blossom trees in spring, shining lush greenery in summer, bright-coloured leaves in autumn, as well as the silvery-white landscape in winter!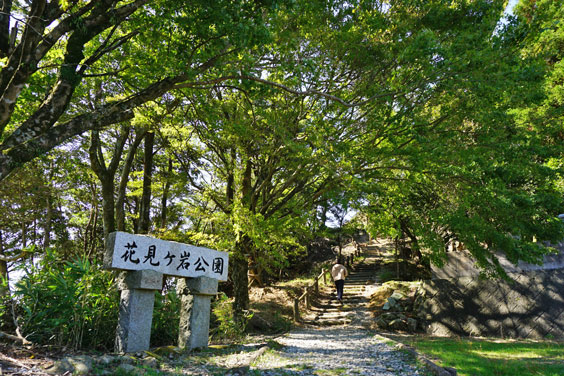 The staircase near the cafe/souvenir shop HIKONIWA, is the entrance to Hanamigaiwa Park.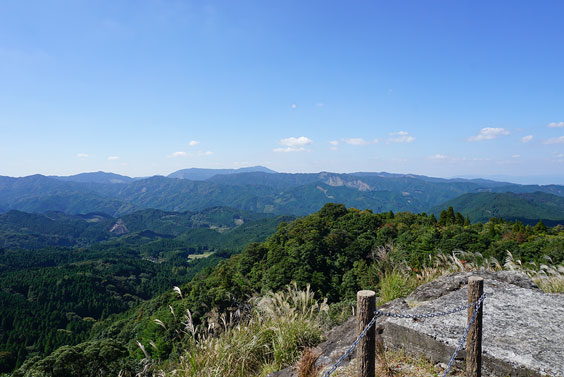 INFORMATION
Hanamigaiwa Park (花見ヶ岩公園)

- Location: Mt. Hiko, Soeda-machi, Tagawa-gun, Fukuoka-ken Japan
*The entrance to Hanamigaiwa Park is near cafe HIKONIWA (724-1 Hikosan, Soeda-machi, Tagawa-gun, Fukuoka-ken).

* All information correct as of October 2020.
- Hot spots around this area! -