Fukutaro Tenjin Terra Branch (福太郎 天神テルラ店)(2/8)
As you enter the premises, you will notice the café area to your left and a souvenir store to the right. The simple wooden interior creates a warm, homely atmosphere. Inside guests can take it easy and sit down for inspired meal or do a bit of shopping inside the store section. There are three types meal on the menu. Each one includes a main dish, miso-soup, a side, and two types of mentaiko. Diners are sure to be impressed by the reasonable prices! Their set meals come with all you can eat mentaiko and one extra bowl of rice for anyone feeling hungry. The items featured on the menu are all really popular, so it is worth going early to miss the lunchtime rush!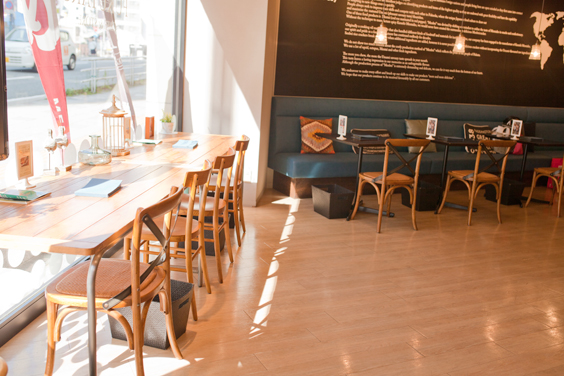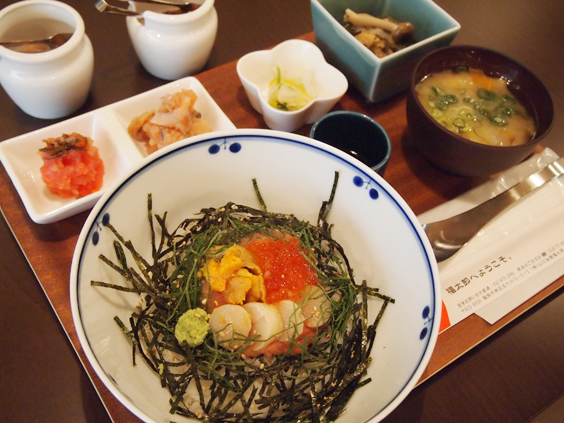 Here is Fukutaro's nishiki-mori bowl (750 yen).

I sampled the "Fukutaro no Nishiki-mori Bowl!" Uni (sea urchin), hotate (scallops), and mentaiko are served on top of mekabu (seawood), which covers a bowl of rice. This was the first time that I have tried this dish, but I found the flavor delicious! It was a very satisfying meal! You are not likely to find this kind of dish served somewhere else. So, make sure to check-it-out!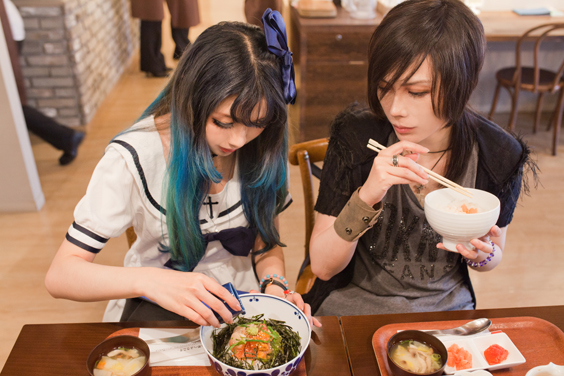 Click the image and it will automatically go to the next.