[MON and STAY's "full-on" Fukuoka Trip] Miyajidake Shrine (宮地嶽神社)(3/9)
After visiting the honden it was time to take a stroll! To the left of the honden is a lovely "なで牛 (rubbing cow)," make sure you don't miss it!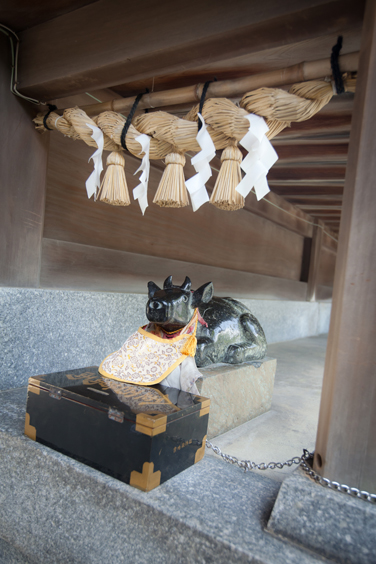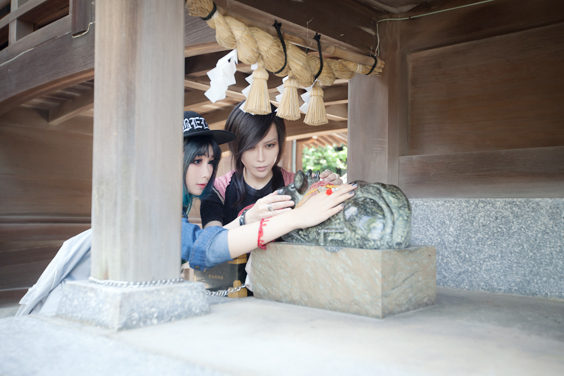 Miyajidake Jinya has all kinds of seasonal events for people to enjoy. For example, every year towards the end of May they hold the "Shobu Matsuri" (Iris Festival). And at the "Edo Shobu Hatsukari Shinji"(Edo Iris Flower Picking Ritual), which has a long history stretching back hundreds of years, Miko (shrine maidens who assist priests in the shrine) perform a dance while wearing outfits that are the same shade of violet as the irises.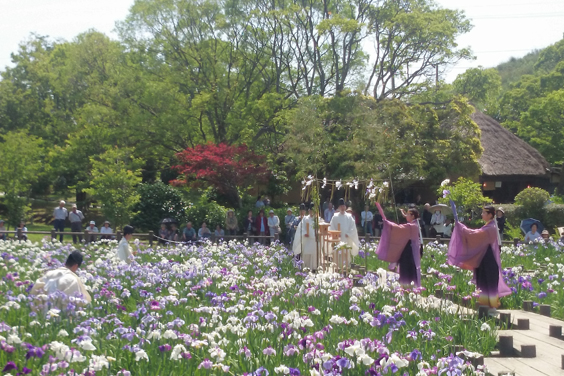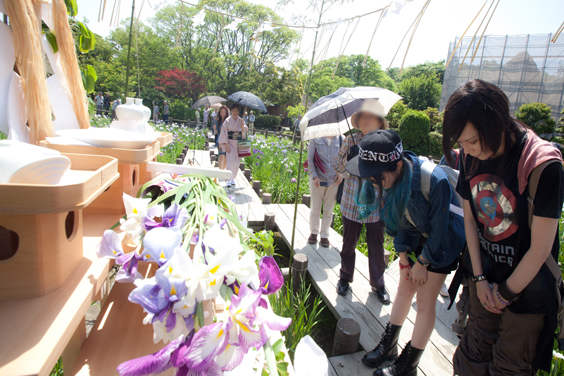 Seeing a ritual that only takes place once a year is an awesome experience!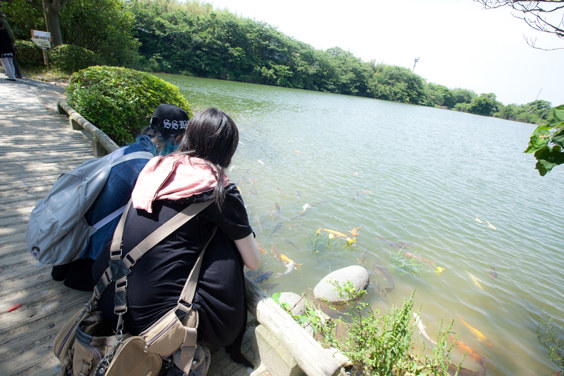 How elegant! The carp swimming is sure to sooth your soul! You'll find lots of ducks in the "禊池 (Misogi ike)," which stretches out just to the side of the Shobu En (Iris Garden).
Click the image and it will automatically go to the next.