[MON and STAY's "full-on" Fukuoka Trip] Miyajidake Shrine (宮地嶽神社)(4/9)
Time to set on off on the "Oku no Miya Hachisha Meguri!" If you don't have one already, make sure to purchase a goshuin-cho (a small booklet used to collect stamps from shrines). In Japan, lots of shrines and temples have ink seals that you can stamp to prove you've visited. Miyajidake Jinja is a great opportunity to add to the collection, as each shrine in the grounds has its own seal!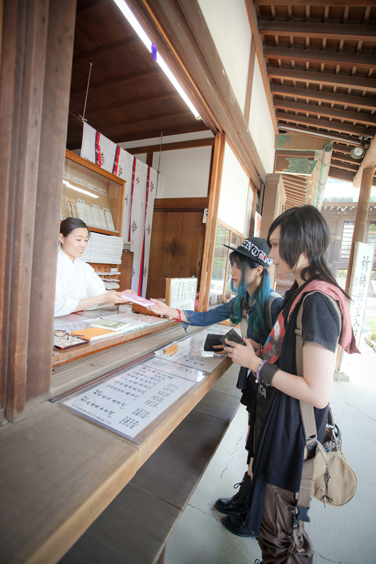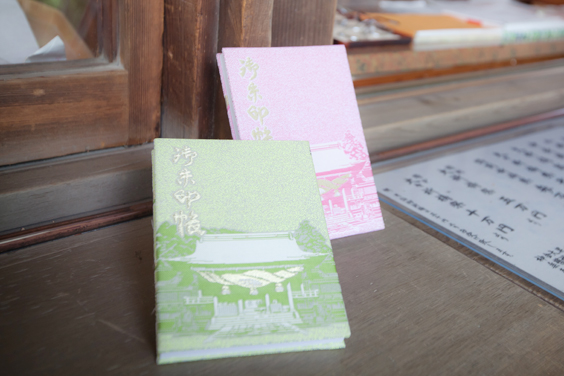 Original Miyajidake Jinja Goshuin-cho (1,500 yen per book) *

"This was the first I'd heard about "goshuin (shrine stamps/seals)," but I was told that there are lots of people in Japan who collect them from all the shrines and temples throughout the country. Apparently you can even buy goshuin-cho at stationary store and places like that."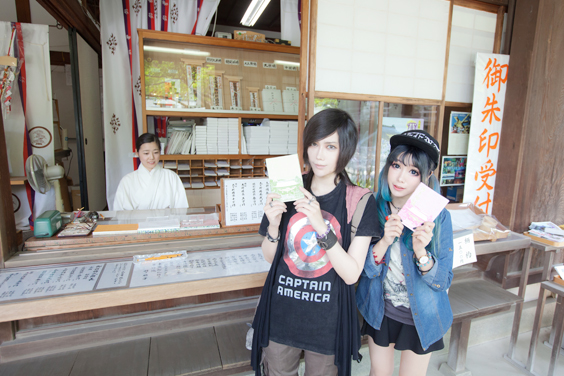 Click the image and it will automatically go to the next.
*Each shrine charges 300 yen for visitors to use their seal.

*The Original Miyajidake Jinja Goshuin-cho are sometimes out of stock.