Episode 6 "Amaou"

kai (red)・rui (round)・okii (large)・mai (deliciou)! The king of strawberries!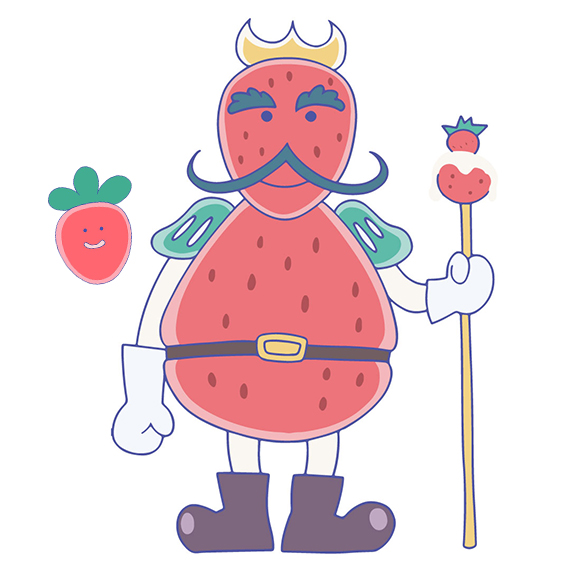 From left: Amaou-kun and Ama-Osama (lit.: King Amaou)
"Amaou" is a rare type of strawberry that is only grown in Fukuoka Prefecture. The name comes from the first letters of "kai (red)," "rui (round)," "okii (large)," and "mai (delicious)." It also implies that the manufacturers hope that this brand will become "the king of sweet strawberries (i = sweet, = king)!" You can find a huge range of deserts made with fresh Amaou as soon as strawberry season hits Fukuoka! There's even a local desert buffet that utilizes Amaou! It is a very exciting time of year! The six episode of short anime "Hakata Mentai! Pirikarakochan" is set in the kingdom where Amaou-kun was born. This kingdom is not only home to rich, savory dishes like tonkotsu ramen and motsu nabe, but also bittersweet Amaou strawberries. The video provides a snapshot of all the different sides of Fukuoka and reminds us that each has its own charm♪
●Memo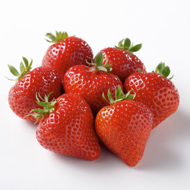 ● あまおう (Amaou)
"Amaou" strawberries are known for their large size and sweet taste. But there is more to this fruit than just its delicious flavor. They were also developed to help local farmers. The large size of the strawberries actually reduces the farmers' workload. Their shape makes them easier to harvest and package.
Popular, high quality fruit that help make farm-work easier to manage... It seems that "Amaou" really are the "King of Strawberries." Don't you think?
博多明太!ぴりからこちゃん (Hakata Mentai! Pirikarakochan)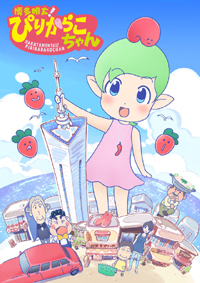 <STORY>
On a commercial street that might or might not be in Hakata, a variety of 'delicious' events occur!? A slapstick slice-of-life drama with food spirits!
<CAST>
Pirikarakochan: Hiyori Kono/Sousuke Ojisan: Kenichi Ogata/Motsunabe Oyaji: Chafurin/Baran-kun: Shun Horie/Amaou Trio: Hitomi Owada/Maya: Maaya Uchida/Caviar-kun: Natsumi Fujiwara/Shitsuji: Hironori Miyata/Koharu Obaachan: Marie Oi
■Broadcast starts from July 2019 (KBC Kyushu Asahi Broadcasting Co., Ltd.)
■Official Website:
https://en.pirikarakochan.com/
■Twitter:
@Pirikarakochan
■Instagram:
pirikarakochan_official
---
● Event Info
The "Hakata Mentai! Pirikarakochan POP UP SHOP in HAKATA MARUI" will be open from Friday 2nd August to Tuesday 13th August! The temporary store can be found in the 2F Event Space in HAKATA MARUI. Visitors will be able to check-out all sorts of exciting merchandise, including some fun original products. Make sure to take a snap at one of the cool photo spots! Take a look at HAKATA MARUI's official website for more information!


Related Articles!