Episode 11 "Hakata Hitokuchi Gyouza"

The outside is super crispy but the inside is very juicy!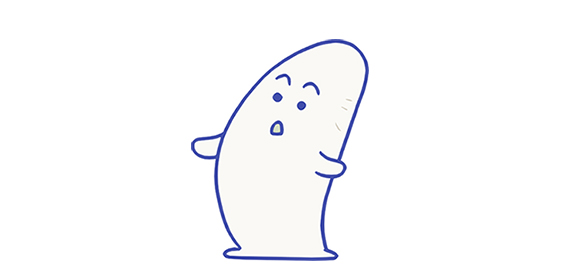 てっちゃん (Tecchan)
Fukuoka has a reputation for delicious food. The area is known for its ramen, udon, and nabe. Among all the culinary delights that Fukuoka has to offer, the local "gyouza" (dumplings) really stand out for their unique style. These bite-size treats have a crispy skin and juicy filling! People in Fukuoka often eat them with a condiment called "yuzu koshou" (pepper seasoned with yuzu). The 11th episode of the short anime "Hakata Mentai! Pirikarakochan" focuses on these tasty gyouza. This instalment sees Pirikarakochan face something of a dumpling's worry. Sometimes smaller dishes have something of a negative image, but Hakata hitokuchi gyouza help flip that idea on its head! Their smaller size makes it feel like you can eat an unlimited amount!
●memo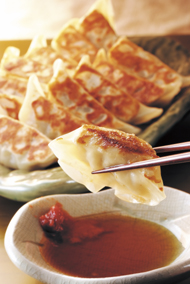 ● 博多一口餃子 (Hakata Hitokuchi Gyouza)
There are some restaurants that make a slightly thinner skin so that diners can really taste the umami flavor of the minced meat and vegetable filling. Other establishments choose to serve their gyouza with red yuzu koshou as a condiment. It has become popular to tightly pack lots of gyouza together on to an iron pan.
Eating small, bite-sized gyouza, makes it easier to enjoy the awesome crispy texture of the skin and juicy filling lots of times!
Photo provided by: 宝雲亭 (Houuntei)
博多明太!ぴりからこちゃん (Hakata Mentai! Pirikarakochan)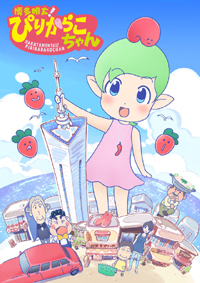 <STORY>
On a commercial street that might or might not be in Hakata, a variety of 'delicious' events occur!? A slapstick slice-of-life drama with food spirits!
<CAST>
Pirikarakochan: Hiyori Kono/Sousuke Ojisan: Kenichi Ogata/Motsunabe Oyaji: Chafurin/Baran-kun: Shun Horie/Amaou Trio: Hitomi Owada/Maya: Maaya Uchida/Caviar-kun: Natsumi Fujiwara/Shitsuji: Hironori Miyata/Koharu Obaachan: Marie Oi
■Broadcast starts from July 2019 (KBC Kyushu Asahi Broadcasting Co., Ltd.)
■Official Website:
https://en.pirikarakochan.com/
■Twitter:
@Pirikarakochan
■Instagram:
pirikarakochan_official