Vol.9 "白糸の滝" (Shiraito no Taki / Shiraito Waterfalls)

Enjoy the natural "cool" breeze!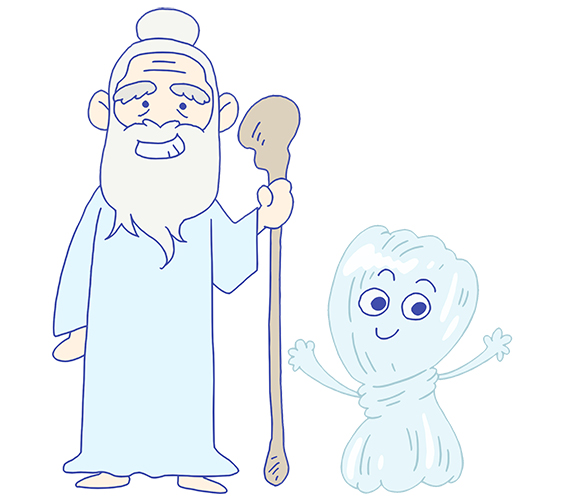 (From left) 白糸仙人 (Shiraito Sennin) and 白滝坊や (Shirataki Bouya)
"Shiraito Waterfalls" is a beautiful, scenic spot located in Itoshima City, one of the most popular tourist destinations in Fukuoka. The beautiful landscape gives visitors the opportunity to experience the surrounding nature in a variety of different ways. The site, which has proven popular with all generations. The ninth episode of "Mentaiko Hakata! Pirakako-chan" sees Pirakako-chan and the gang head to the "Shiraito Waterfalls" as they look for somewhere to cool down during the hot Summer months. One of Fukuoka's most appealing features is that lots of gorgeous nature is easily accessible from the center of the city. Please come and enjoy all the stunning scenery that Fukuoka has to offer!
●Memo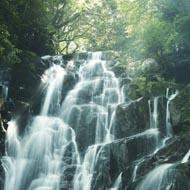 ● 白糸の滝 (Shiraito no Taki / Shiraito Waterfalls) - Itoshima-shi, Fukuoka-ken, JAPAN -
"Shiraito Waterfalls" is officially recognized as one of Fukuoka Prefecture's sights of scenic beauty. The 24-meter waterfall is truly stunning.
In the area surrounding the waterfall, visitors can try their hand at yamame (landlocked cherry salmon) fishing or enjoy nagashi-somen (catching cold noodles using chopsticks as it flows past on bamboo flumes). Close to 5,000 hydrangeas come into bloom from mid-June to early July. The gorgeous natural surroundings make Shiraito Waterfall the perfect place to relax and unwind.
博多明太!ぴりからこちゃん (Hakata Mentai! Pirikarakochan)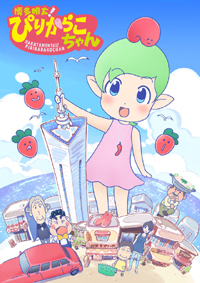 <STORY>
On a commercial street that might or might not be in Hakata, a variety of 'delicious' events occur!? A slapstick slice-of-life drama with food spirits!
<CAST>
Pirikarakochan: Hiyori Kono/Sousuke Ojisan: Kenichi Ogata/Motsunabe Oyaji: Chafurin/Baran-kun: Shun Horie/Amaou Trio: Hitomi Owada/Maya: Maaya Uchida/Caviar-kun: Natsumi Fujiwara/Shitsuji: Hironori Miyata/Koharu Obaachan: Marie Oi
■Broadcast starts from July 2019 (KBC Kyushu Asahi Broadcasting Co., Ltd.)
■Official Website:
https://en.pirikarakochan.com/
■Twitter:
@Pirikarakochan
■Instagram:
pirikarakochan_official
Related Articles