Vol.7 "Torikawa"

Once you've tried them you won't be able to stop! A new Fukuoka speciality!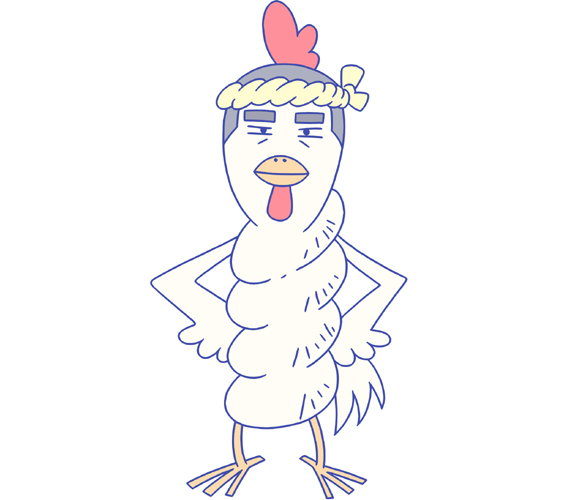 鶏皮大将 (Torikawa Taishō)
Fukuoka is known for its food and the list of dishes that are associated with the area continues to grow! "Torikawa" (grilled chicken skin) has recently become synonymous with Fukuoka and has generated a lot of interest in the process. It is made by wrapping chicken skin around a skewer and then roasting it until it becomes crispy. The tasty treat has gained a great deal of popularity in Fukuoka. Famous restaurants serve this dish are usually packed, so be sure to make a reservation if you plan to visit one. Fukuoka torikawa evolved in its own way and has some unique qualities. It has a glossy surface and is very juicy, but the aftertaste is fairly subtle, so visitors usually order 10 (skewers) at a time! They taste so good... Once you've tried them you won't be able to stop! Some restaurants that feature torikawa on their menu spend up to one week preparing the skewers. A meal that require such a long preparation can be enjoyed easily in Fukuoka. The culinary culture in Fukuoka is truly amazing, don't you think?
●Memo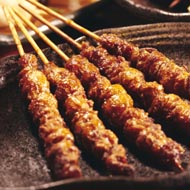 ● とり皮 (Torikawa)
These classic coiled torikawa skewers is very popular in Fukuoka. The chicken skin is dipped in tare sauce, grilled, and then left to rest. This is repeated a number of times. It is this process that gives the meat it unique texture.
The final product has a slightly stretchy, chewy texture. The flavor of the tare sauce comes out with each bite, which intensifies the dishes' umami quality. You'll quickly find yourself addicted to the delicious taste. Make sure to sample juicy, crispy Fukuoka torikawa for yourself!
博多明太!ぴりからこちゃん (Hakata Mentai! Pirikarakochan)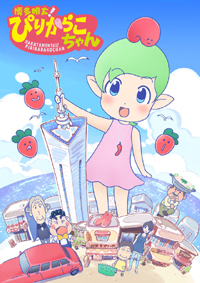 <STORY>
On a commercial street that might or might not be in Hakata, a variety of 'delicious' events occur!? A slapstick slice-of-life drama with food spirits!
<CAST>
Pirikarakochan: Hiyori Kono/Sousuke Ojisan: Kenichi Ogata/Motsunabe Oyaji: Chafurin/Baran-kun: Shun Horie/Amaou Trio: Hitomi Owada/Maya: Maaya Uchida/Caviar-kun: Natsumi Fujiwara/Shitsuji: Hironori Miyata/Koharu Obaachan: Marie Oi
■Broadcast starts from July 2019 (KBC Kyushu Asahi Broadcasting Co., Ltd.)
■Official Website:
https://en.pirikarakochan.com/
■Twitter:
@Pirikarakochan
■Instagram:
pirikarakochan_official