Mendo Hanamokoshi (麺道はなもこし)

The ultimate combination! Enjoy carefully prepared thick chicken broth and homemade noodles!
Hanamokoshi sits quietly in Yakuin, an area that is home to many ramen joints. However, the chicken-based broth that the restaurant serves helps them stand out in a competitive market place. Tonkotsu (pork bone) ramen is hugely popular and widely available throughout Fukuoka, but Hanamokoshi has gained a reputation for their carefully prepared homemade noodles, which are served in a stock that is made from "hanamidori" chicken. The owner, Hirohata, is involved in all aspects of the restaurant, from preparing the noodles in-store to serving customers. A real effort is made to pursue the perfect bowl of ramen! People from outside Fukuoka frequently dine inside the restaurant. You will often see lines forming at the entrance! Whether it's the lunch or dinnertime serving, the doors close once they run out, so be sure to get there early if you want sample their tasty ramen!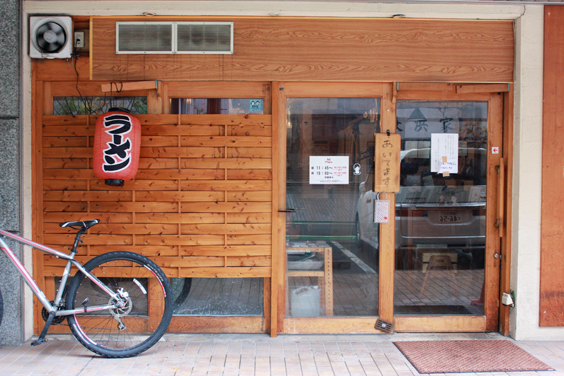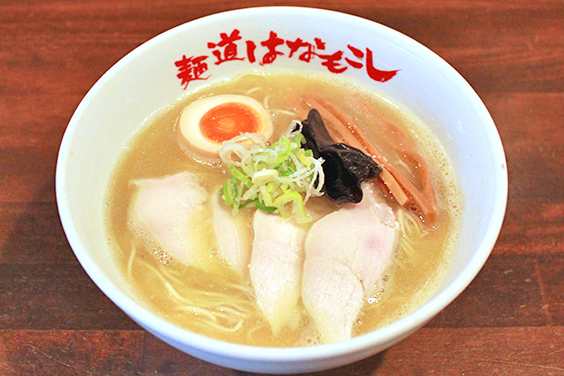 With a commitment to using quality ingredients and creating delicious noodles, Hirohata opened the restaurant in 2011 keen to deliver the best possible ramen! The establishment has since gone on to feature in the Michelin Guide's Fukuoka and Saga edition. The "Noukou Tori Soba" (lit.: thick chicken buckwheat noodles) is one of the restaurant's most popular dishes. The unbelievably rich broth is made from chicken bones. Six types of seafood dashi (stock), including kelp (seaweed) harvested in Hokkaido, enhance the soup's wonderful umami flavor! The moderate salt content and strong umami quality is spot on. There is every chance that you'll have drunk every last drop of soup without even realizing! If you are looking for a side, a portion of rice should suffice!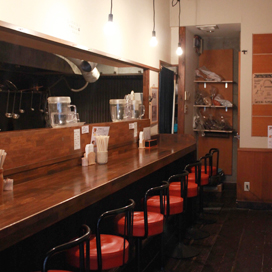 The owner's wish is for diners to savor the aroma of ramen in a same way people enjoy soba, that is why the restaurant makes handmade noodles on the premises. Special on-site equipment is used to make them from scratch everyday! Three types of locally harvested wheat are used to produce a thin noodle that is the perfect match for the restaurant's rich, thick soup. The aromatic scent from the wheat spreads throughout the mouth as soon as you bite into the Hanamokoshi noodles!

Once you tuck in, it is as though you can taste each ingredient that has gone into the dish! You will definitely want to savor all the flavors in this incredible bowl of ramen.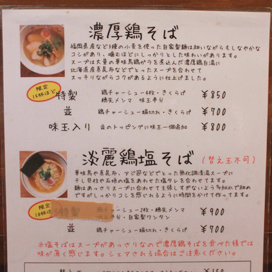 Menu
-"Noko Tori Soba" (thick chicken buckwheat noodles)
Tokusei (special ramen) [limited number available-only around 15 bowls per serving]… 850 yen (four pieces of char siu barbeque roasted chicken, cloud ear mushrooms. bamboo tips, and half of a flavored egg)
Nami (standard)… 700 yen (char siu barbeque roasted chicken scarps and cloud ear mushroom)
Ajitama-Iri (Nami plus a soft-boiled egg)… 800 yen

-Tanrei Tori Shio Soba (lit. light chicken salted buckwheat noodles)
Tokusei (special)… 900 yen (two pieces of char siu chicken barbeque roasted, bamboo tips, homemade wonton dumplings, and half of a flavored egg)
Nami (standard)… 700 yen (char siu barbeque roasted chicken scarps and cloud ear mushroom)

Kaedama (extra serving of noodles)... 150 yen
Rice … 100 yen (small), 150 yen (medium)
Mendo Hanamokoshi (麺道はなもこし )
Address: 2-4-35, Yakuin, Chuo-ku, Fukuoka-shi, Fukuoka-ken
Telephone number: 092-716-0661
Number of seats available (capacity): 7
Opening hours: from 11:45 and from 19:00
*The restaurant closes as soon as they sell out
Closed: Sundays
*All information correct as of January 2017.