Glamping Fukuoka

A lavish experience at a spot famous for its photogenic sunsets! Let's enjoy glamping to your hearts' content!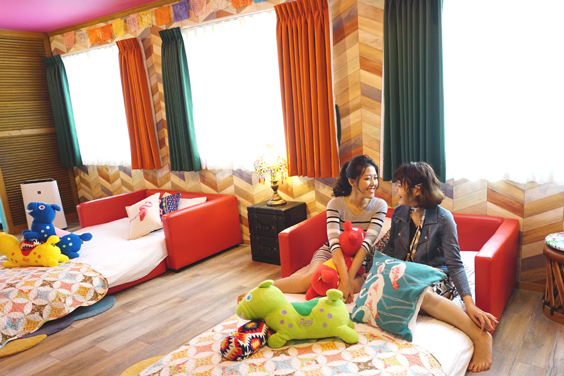 We went to the "Glamping Fukuoka", an attention-catching spot along the coast of Fukuma in Fukutsu City, Fukuoka, where stylish surf shops and cafes stand in a row. 'Glamping," an activity enjoyed all over the world, is a term derived from "Glamorous" and "Camping", and is a new camping style ideal for those who want to be in nature, whilst enjoying camping with amenities.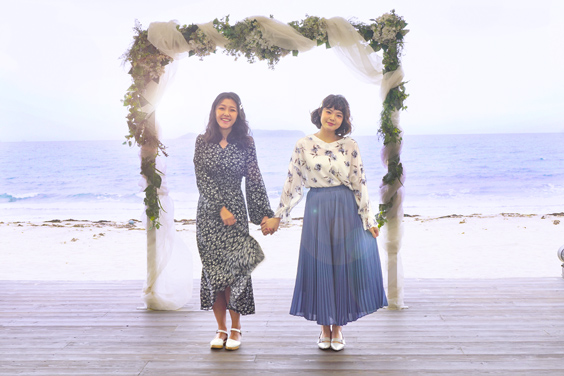 Other than accommodation facilities, restaurants and wedding venues are also annexed at the "Budounoki Fukutsu-Kaigan-Dori" area. This photo was taken at ocean terrace.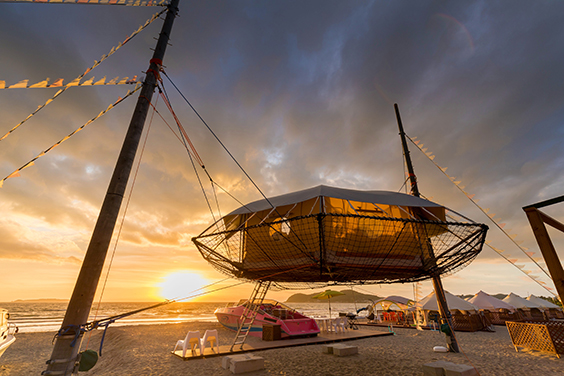 The aerial tent, Dom'Up "SKY DOME"

*Photo provided by Glamping Fukuoka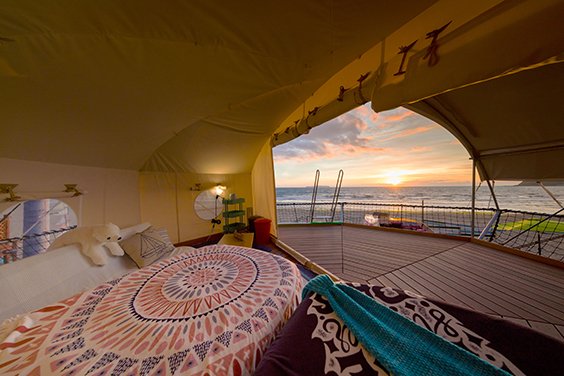 *Photo provided by Glamping Fukuoka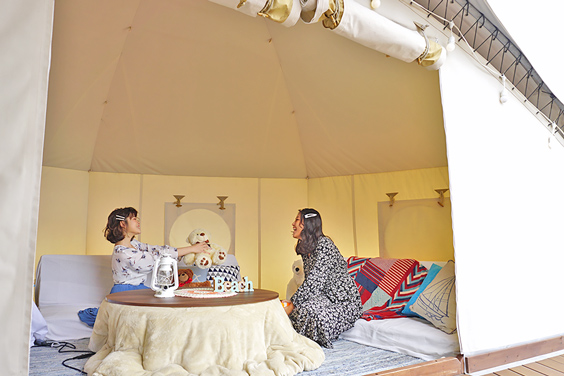 "Glamping Fukuoka" provides various types of accommodation facility, from cottages with wooden decks and rooftops/lofts that are directly connected to the beach, to the aerial tent, "SKYDOME", which is limited to one group for one day, to the "Takenoko Tent", which can comfortably accommodate three to four adults, and so on. Dinner is included. You can enjoy the real charm of camping, BBQ, or dinners at "Sushi Yatai: Umi no Iro" and the Italian restaurant, "Mar Mare".
Fang-hsuan: It was so clean and pretty that appeal to a girl's heart! Tents, cottages, camper-vans and so on, the various facilities and rooms had different characteristics, making it a great place for a family vacation. It was a really amazing place, so please do visit!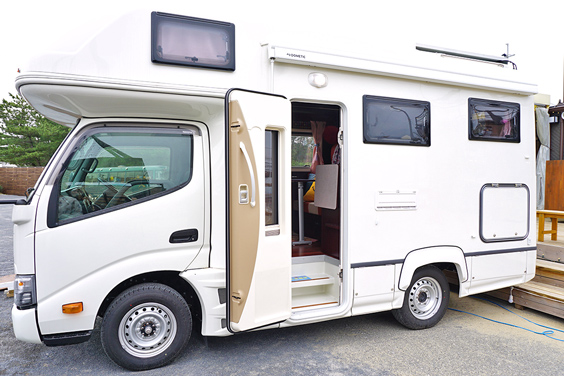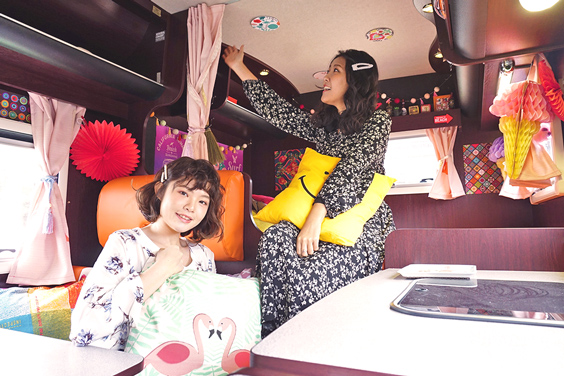 In the camper-van, items that would appeal to a girl's heart were everywhere!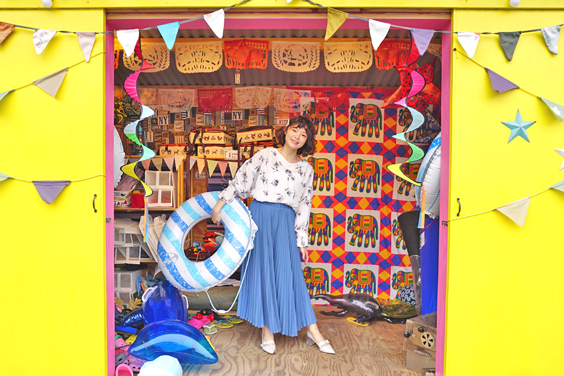 There is a rental room especially for staying guests! Various camping items and play equipment can be borrowed freely!

Ya-de: What surprising me was that there were rooms even inside a pink cruiser! The cottages with rooftops were built on four country concepts, such as Mexico and Greece, and were outfitted in accordance with the concepts down to minute details! The best place to while away a wonderful break! I want to stay in all the different rooms!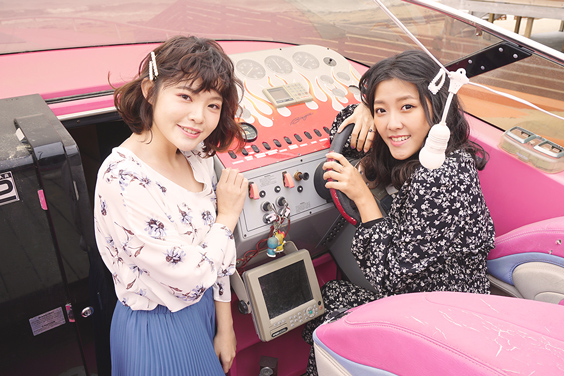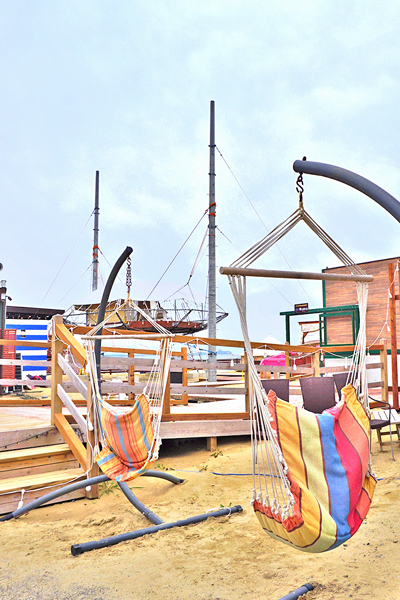 *Photo provided by Glamping Fukuoka
● Cottage with a rooftop, Annex | CIELO (Mexican-style)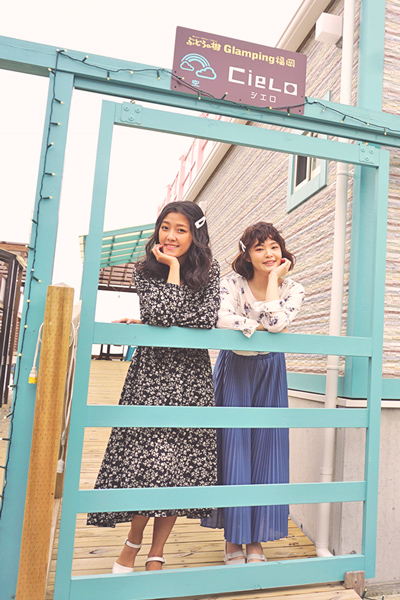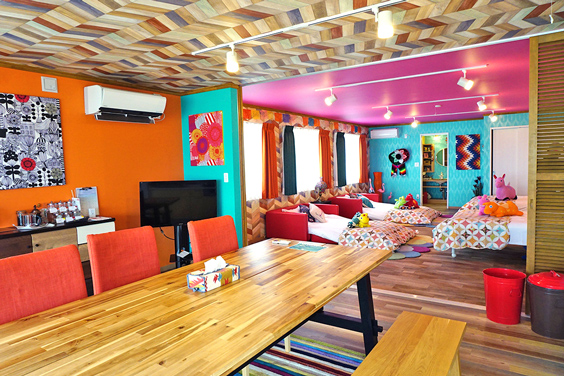 ● Cottage with a loft | IRODORI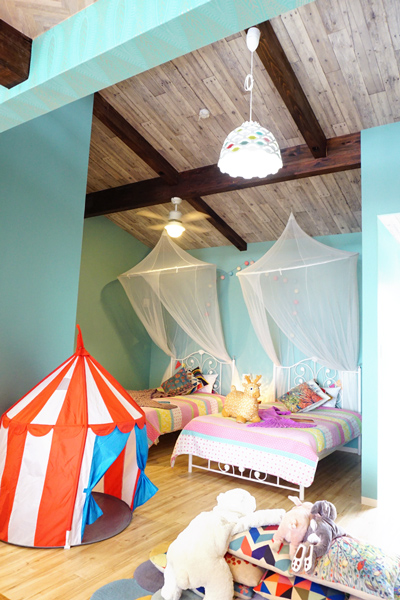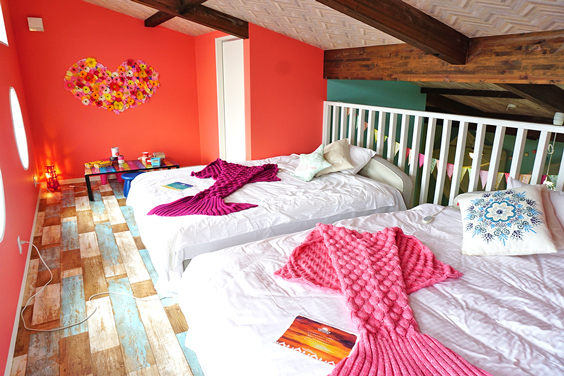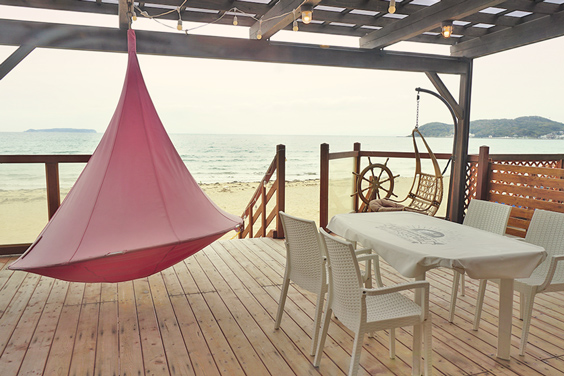 Fukutsu City, which looks out on the Genkai Sea, is known throughout the country as a "Holy Land of marine sports". It is also known for its many superb views of the sunset. On a solo trip, on a group trip with like-minded friends, and so on, enjoy a first-rate holiday in a free-and-easy style♪
2019 asianbeat・FACo Kawaii Ambassador|Taiwan Kawaii Ambassadors PROFILE
(from left) Taiwan Kawaii Ambassadors: 林雅得 (Lin Ya-de) and 許方瑄 (Hsu Fang-hsuan)
The two who were selected as Taiwan's representatives in the "2019 asianbeat・FACo Kawaii Ambassadors Contest" toured around Fukuoka City and Fukutsu City! Introducing detailed information on the Kawaii Ambassadors in the pages of "[Feature] FACo2019"!
>>
here!Taiwanese Kawaii Ambassadors
■ Name: 林雅得 (Lin Ya-de)
■ Nickname: 得得, Ya-de
■ Link:
Facebook
/
Instagram
■ Name:許方瑄 (Hsu Fang-hsuan)
■ Nickname: 方方, Fang-hsuan
■ Link:
Instagram
Related Articles
External Links