SPECIAL INTERVIEW - Eye Kamolned -(1/2)
Next time I want to visit the Japanese countryside!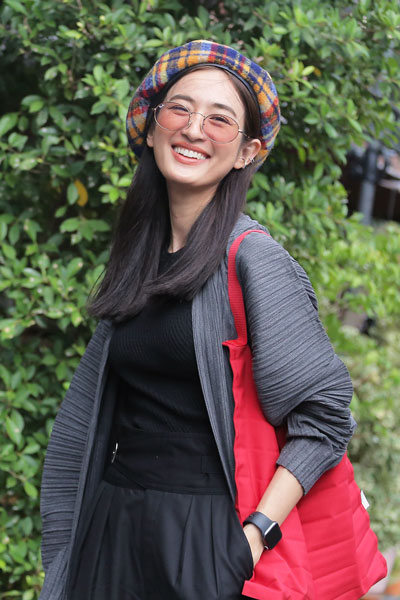 The next guest in our "คิดถึง♡ฟุกุโอกะ - We miss FUKUOKA♡" series is Thai actress Eye Kamolned! We interviewed her at "Saan Hakata Coffee" in Bangkok, Thailand. The establishment, which originated in Fukuoka, serves snacks, Japanese sweets, coffee, and tea. Eye spoke about her memories of visiting Fukuoka in 2018 to shoot a music video for a song by
Kacha Nontanun
called "Pluto"!
You can see the full interview on the asianbeat official YouTube channe!
Eye also creates trend-conscious travel videos that she shoots in various parts of Thailand. The videos are uploaded onto various social media sites such as Facebook and YouTube, providing viewers with a chance to encounter some extraordinary scenery. As the discussion about travelling around Fukuoka developed, Eye began to speak about her memories of visiting the area. She also looked back at some photos taken while shooting the music video for the song "Pluto" in Kitakyushu City, Fukuoka Prefecture. While reminiscing about the experience, Eye said "I feel so nostalgic! I miss the vibe you feel in Japan!" One picture that really caught Eye's attention was an evocative image of a railroad track. Her memories of the place came flooding back as soon as she saw the photo. She mentioned that "the tracks look beautiful. They look great on camera!"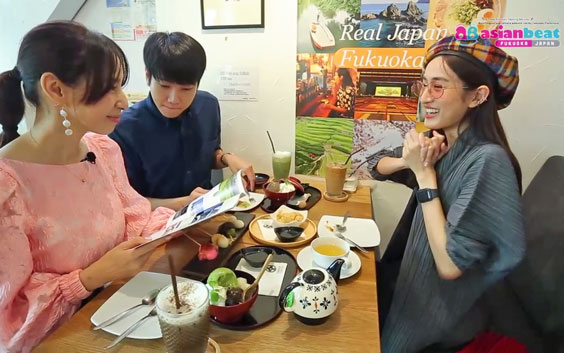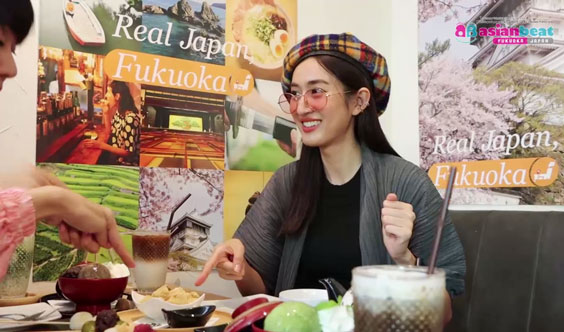 During the interview, we asked Eye about the types of places she wants to visit and work she wants to do if she gets a chance to visit Fukuoka again. We could sense passion and excitement in her voice as she responded "I want to go to an area that is rich in natural beauty." She then added "I find it so romantic that there is a season when the leaves change color (in Japan)!" She seemed fascinated by the passage of the seasons. It turns out that Eye is also into the stars and the night sky. Her eyes lit up when the topic shifted to the Hoshi no Bunkakan (lit.: Star Culture Center) in Hoshinomura, Yame City, Fukuoka Prefecture.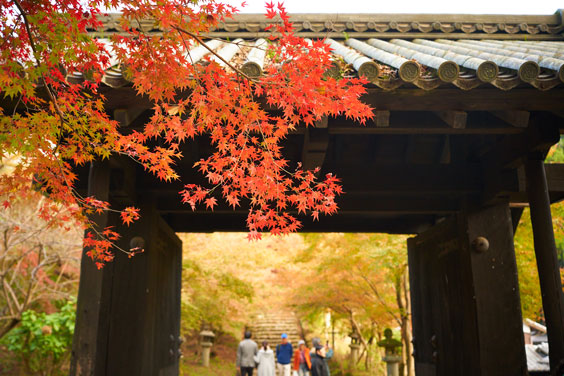 Akizuki is a wonderful place to view the leaves change color.
© Fukuoka Prefecture Tourist Association
Inside the coffee shop where met, we put a poster that promotes various sightseeing spots across Fukuoka Prefecture. Eye was really curious about the places advertised. Yanagawa, an area famous for its canals and kawakudari (punting tours) was featured in the promotional material alongside locations such as Itoshima, an area where visitors can find the Meoto-iwa (Wedded / Married Couple Rocks) standing side-by-side out in the sea. Eye is active on social media sites like YouTube. She has set up a channel called "kormornor" and posts videos of her travels around rural parts of Thailand. She is also eager to film in Japan when the coronavirus pandemic calms down!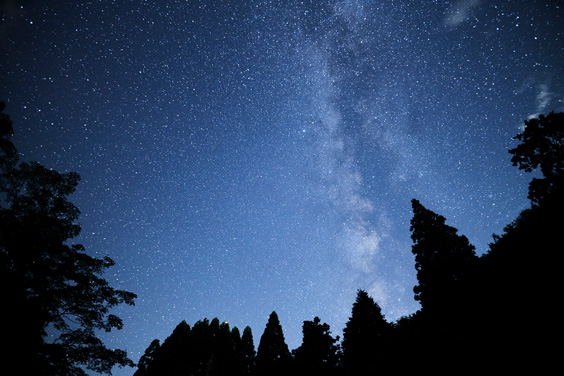 Hoshino Village is a great place to go stargazing!
© Fukuoka Prefecture Tourist Association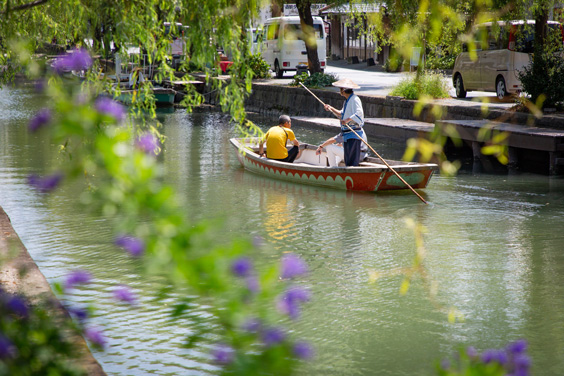 Yanagawa is well-known for its delightful canals and "kawakudari (punting tours)." Visitors can easily hop on board a boat and enjoy the quaint scenery as they gently rock along the waterways.
© Fukuoka Prefecture Tourist Association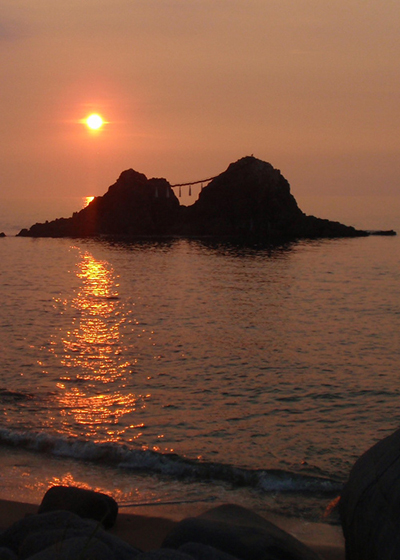 Meoto-iwa (photographed in 2019) in Itoshima is a great place to view the sunset!
We would love to see what Fukuoka looks like from Eye's perspective! We can't wait for her to shoot some videos in Japan! If you are interested in watching Eye's full interview, be sure to check out the asianbeat YouTube Channel
HERE
!
We also have some bonus material for our readers... Check out the next page to find out what outfit she wore on the day, the aspects of Japan she finds most appealing, and how she likes to spend her days off. You won't be able to find this information anywhere else, so make sure to keep reading!
- PICK UP! : Related articles