#37 Kawaii Fashion Show in Qatar!
As I wrote in my previous article, in the lead up to the close of the 2012 Doha International Book Fair, the "Japan booth" at the event hosted its own "Kawaii Fashion Show." It was the first fashion show of its kind to be held in the city of Qatar – or in the Middle East for that matter. Four Japanese brands took part in the show held over two days; one show on the 21st of December and one on the 22nd. Also appearing as special guest at the event was "world kawaii revolution" flag-bearer, Aoki Misako.
It has become a custom of mine to use local, non-professionals for the fashion shows I run overseas, and with the help of the Japanese Embassy in Qatar, I was able to do the same there too.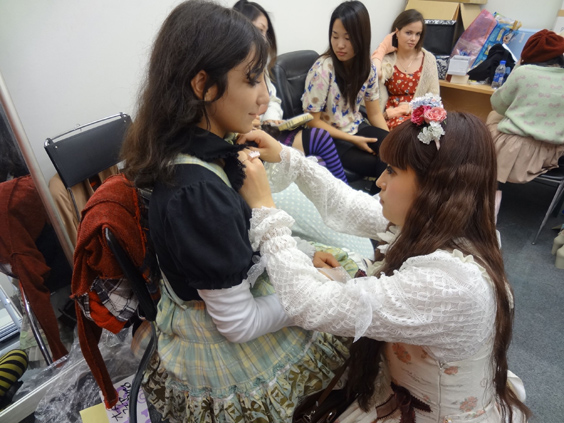 Aoki Misako doing a final check of the girl's outfits.
I feel that the best way to get local people to want to wear the fashions on display is not to use professional models but the actual consumers themselves. However, this time around was different as girls in Qatar are not actually allowed on stage at such events wearing these particular fashions. Of course the girls are free to wear what they like, but in the presence of men or non-family members they are required to wear the traditional cloak called an 'abaya.'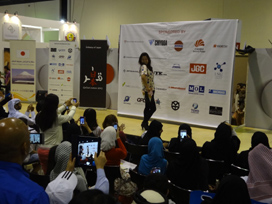 Although they weren't able to appear as models on stage, many still came to watch as spectators. What I wanted to achieve with the show was for these girls to see the Japanese brands and want to wear them in situations when they're free to do so.

Doha is a very international city, and accordingly, the models chosen for the show came from a variety of backgrounds and nationalities. The girls who were chosen came from seven different countries: Australia, South Korea, Japan, the Philippines, Sudan, Trinidad and Tobago, and America. It was a first for me to run a show with such an international assembly of models.

Respectfully, one of the brands participating, "Enchantlic Enchantilly," even designed an abaya especially for the event and was modeled by a Qatari university student. This girl also happened to be a big fan of Japan and Japanese innovation, and I'm thinking that I would like to write a piece on her at some point in the future. So in the end we had girls from a total of eight countries taking part in the show. Thanks to the four brands participating, Enchantlic Enchantilly, ISBIT△DAIKANYAMA, MAALKOMALKA, and PUTUMAYO, we were able to present a very diverse range of Japanese kawaii fashion to the people of Qatar – everything from girlie-girl, to lolita, to Harajuku style.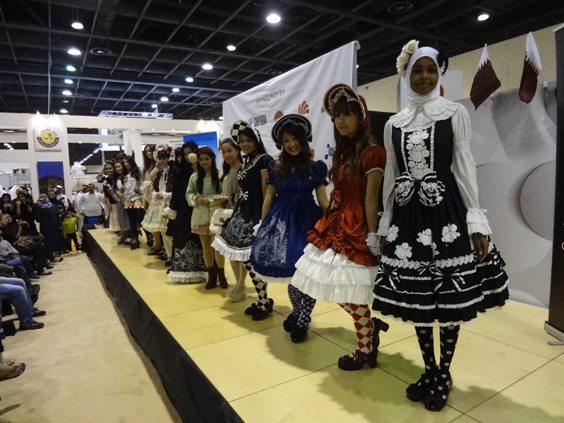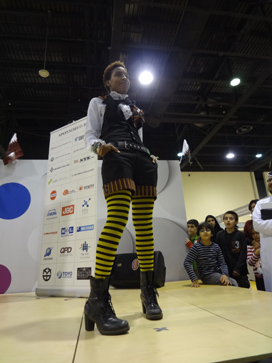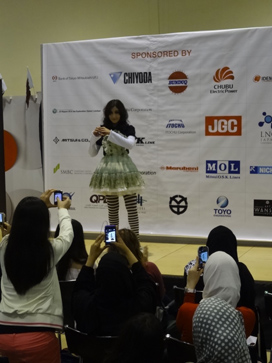 The Models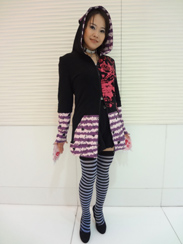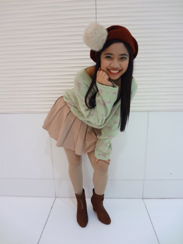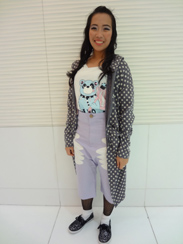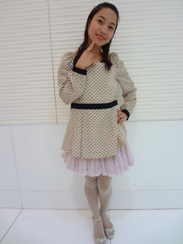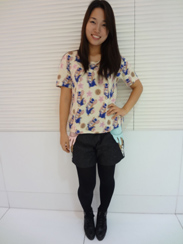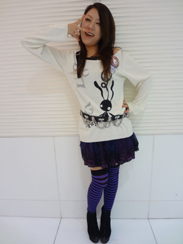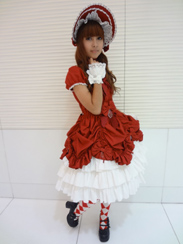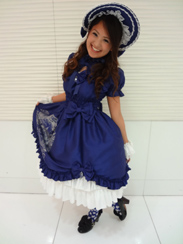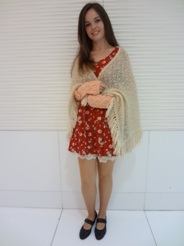 Backstage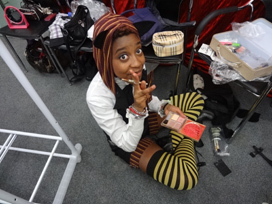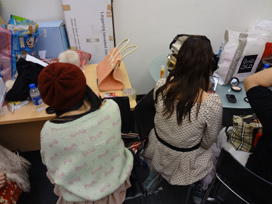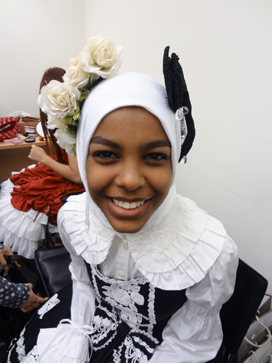 Many Japanese people have the impression that the Middle East is a far away land, and I guess I felt the same way until I began frequenting the Middle East myself. Perhaps it's a state of mind rather than the actual distance itself, though.

Nevertheless, seeing girls from all over the world brought together through a mutual appreciation of fashion in Doha left me pondering the logic behind putting up strong national borders. Of course there is sense in having national borders, but I hope that those same borders don't also lend a hand in conditioning mental barriers as well. To prevent this happening, I hope that one day more such cultural exchange events will be held in even more cities and countries throughout the world.
 My cultural diplomacy activities cannot be carried out alone. It is something that enlists the help of various people, that come together to make it whole.
There is a limit to what can be conveyed through text and photos, but I just wanted to share with you the wonderful moment in Qatar that saw the people brought together through "kawaii."

A new article every Wednesday!
Next Time: Interview with a local Qatari girl and her love of all things Japan.

Columnist: Sakurai Takamasa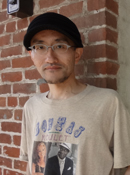 Contents Media Producer, author, journalist, managing director of Contents Street Inc. Chief Editor of iPhone magazine "Tokyo Kawaii Magazine" (ASCII Media Works), World Cosplay Summit Executive Advisor, Chief Researcher at Kodansha/Kodansha BC China Management Laboratory.
Cultural diplomat producing events in 103 cities in 24 countries. Books include "Galapagos-ka no susume"(Kodansha), "'Suteru' de shigoto wa umakuiku"(Diamond-sha), "Nihon wa anime de saiko suru
"(ASCII Shinsho), "Sekai no kawaii kakumei " (PHP Shinsho), and "Anime bunka gaiko "(Chikuma Shinsho). Writes regular columns in the weekly magazine "ASCII" and Yomiuri Shimbun.

●twitter http://twitter.com/sakuraitakamasa/