#57 Why Globalization-Focused Educational Reforms and Japanese Idols Performing Overseas Should be Discussed Collectively
Members of idol group, UP UP GIRLS kakko KARI, have twice been involved in significant events throughout the course of my cultural diplomacy activities. First there was the fashion show and live performance that was held in a pedestrian mall in northern China's metropolitan city of Harbin, which I coordinated with member, Saho Akari.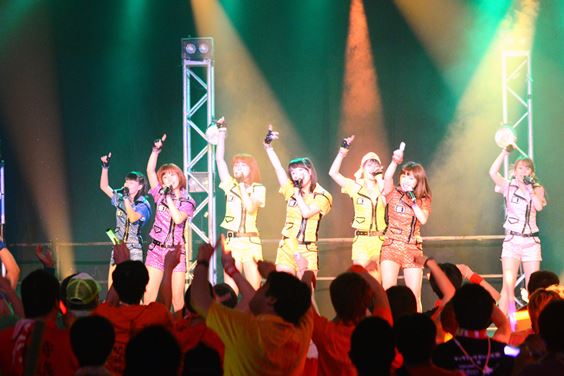 UP UP GIRLS kakko KARI live in Hong Kong.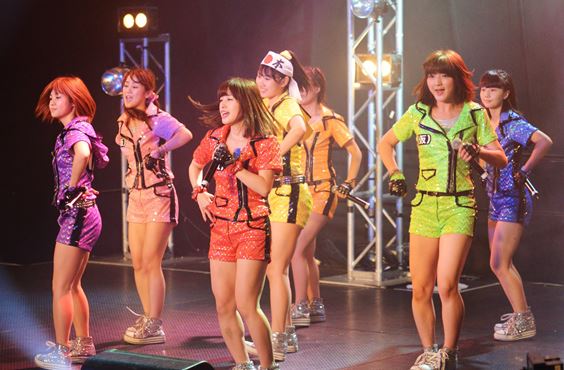 I will never forget the invigorating late summer climate of that evening that saw former Morning Musume member, Linlin, team up with Saho Akari to perform in the two-girl unit for the one-time-only performance. This was also Akari's first time overseas. She left the other members to go and promote Japan to a bustling mall of Chinese people, all by herself. It was a moment that proved song's ability to overcome national borders.
#32 Linlin and Akari Saho team up for a performance in Harbin, China!
The other time was the collaboration concert I organized with my friend's band, JOYZ, which was held in Shimokitazawa. The theme I had in mind for this concert was a merging of idol and band, Shimokitazawa and Harajuku.
#16 Idol meets Band, Harajuku meets Shimokitazawa. Collaborations unique to Japan.
From an outsider's point of view, they're both identified as being uniquely Japanese, but for some reason we tend to put up these barriers that keep everything separate. So I wanted to see what would happen when I broke down these invisible barriers – to see if it wouldn't make Japan an even more interesting place. And it was the members of UP UP GIRLS kakko KARI who took up the challenge for this task, and they did so in fine form.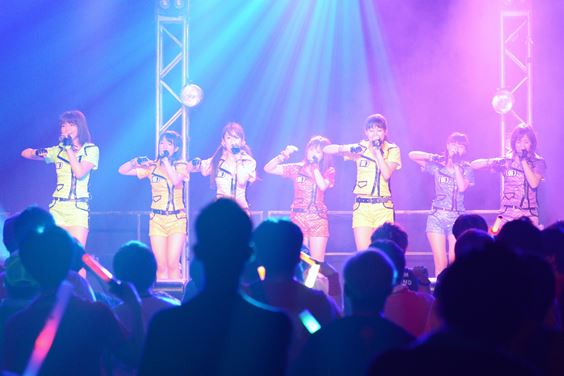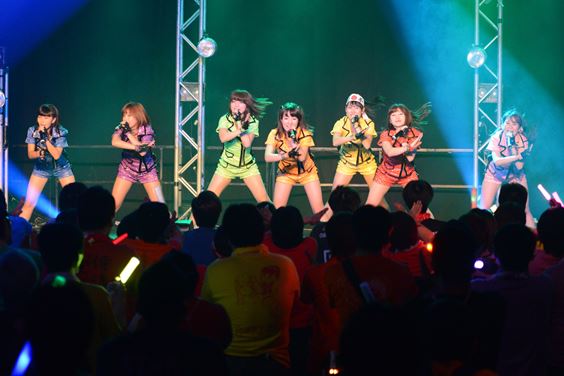 The very same UP UP GIRLS kakko KARI have also recently completed their first live performance in Hong Kong. For three days, May 17th, 18th and 19th, a number of Japanese idol groups performed at the Hong Kong live house, Music Zone, in a battle-of-bands style concert. Of the seven members that performed, I interviewed Sengoku Minasu, Furukawa Konatsu and Sato Ayano.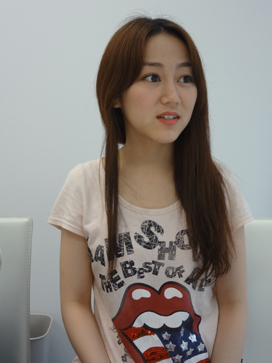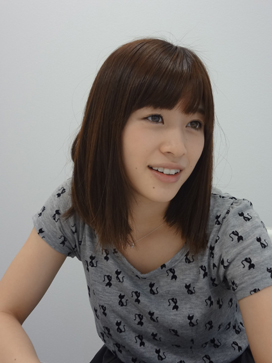 Though you may speak different languages, passionate feelings are universal, and after experiencing this first-hand for themselves, the girls say they can't wait to perform overseas again. I asked them what they took away from their experience.

Sengoku: "I wanted to tell everyone how I felt at the time but I couldn't recall any English phrases and in the end it just turned into a big mess of random words. I want to be able to stand on stage and tell people clearly how I feel."

Furukawa: "I learnt how to introduce myself in Cantonese but it was a struggle just trying to memorize that alone. It's frustrating not being able to express your feelings. Next time I want to learn a whole bunch of lines that I can use on stage. I want to be able to properly understand what I'm saying so that I can use the words assertively when I perform."

Sato: "I found out that a lot of fans read my blog. It taught me that I need to be more aware of this from now on."

It seems that they've already learned how important each and every live performance is, and the resolutions they've made are all rather befitting of their characters as well.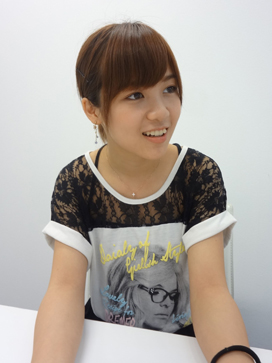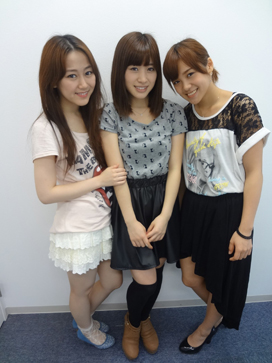 From left: Furukawa Konatsu, Sengoku Minami, Sato Ayano.
Back when they never had any of their own original songs, they would sing covers at their live performances and they would basically do all that they could to communicate with their fans. Aside from Saho Akari, this was the first overseas concert for all the members. I asked them if they have noticed any changes in themselves after their experience.

Sengoku: "Until now, I've only ever considered Japan to be our main audience, but this experience has been a real eye-opener."

Furukawa: "I used to think that "overseas" was something special that was completely removed from everyday life, but as I found out, overseas really isn't that far away after all."

We keep hearing about the importance of globalization and the necessity of educational reforms to bring about a change in that direction. It's in the media on a near daily basis, but the emotional distance between the Japanese youth and the rest of the world only continues to grow further and further apart.
But then you have young people like the members of UP UP GIRLS kakko KARI, who are just your regular teenage and twenty-something year old girls when they're off stage, but who also put on performances overseas and then come back to Japan and tell people how it's really not as far away as it seems. This is the encouragement that the young people of today need to get out there and take on the world. It's highly meaningful and surely I'm not the only one who thinks so.

A new article every Wednesday!
Next time: Walking the streets with the lolitas of Hong Kong

Columnist: Sakurai Takamasa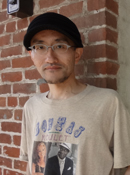 Contents Media Producer, author, journalist, managing director of Contents Street Inc. Chief Editor of iPhone magazine "Tokyo Kawaii Magazine" (ASCII Media Works), World Cosplay Summit Executive Advisor, Chief Researcher at Kodansha/Kodansha BC China Management Laboratory.
Cultural diplomat producing events in 103 cities in 24 countries. Books include "Galapagos-ka no susume"(Kodansha), "'Suteru' de shigoto wa umakuiku"(Diamond-sha), "Nihon wa anime de saiko suru
"(ASCII Shinsho), "Sekai no kawaii kakumei " (PHP Shinsho), and "Anime bunka gaiko "(Chikuma Shinsho). Writes regular columns in the weekly magazine "ASCII" and Yomiuri Shimbun.

●twitter http://twitter.com/sakuraitakamasa/