[JAPAN! JAPAN! JAPAN!] #102 Are all European Girls who Love Japanese Idols this Shy?
The two girls say they read their favorite idols' blogs everyday without fail. According to them, they sympathize with the idols' characters and individualities, and feel as though they are actually friends. There are countless online communities for fans of Japanese idols throughout the world. Online communities provide a place for these people to fan the flames of their passion for the idols all the way over in Japan that they never get to see, and discuss various topics as well. I think that these communities are of extreme value to Japan.
"It makes me want to visit all the café's that Airi is fond of." (Chiara)
Idol blogs can even function as portals to attract fans to Japan.

By the way, the two of you seem rather shy-natured. How would you compare your personalities to those of other Italian girls of the same age?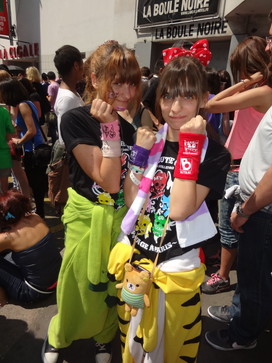 Chiara at the ℃-ute concert with a friend from Sicily.
"We're different," the two girls chimed in together.
"Japanese idols have this air of purity. I think our personalities are rather similar in that regard. We can sympathize with all their efforts despite being so young, and I guess we can see ourselves in their situation and that gives us the motivation to try harder, too. In their normal lives they're just regular girls, but when they're on stage they come alive with charisma – that's what's so great about Japanese idols."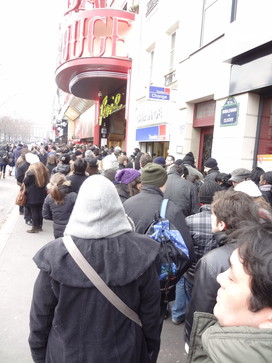 Buono! live in Paris. The lineup before opening.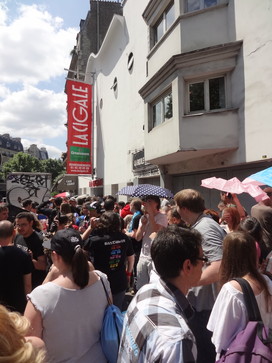 ℃-ute live in Paris. The lineup before opening.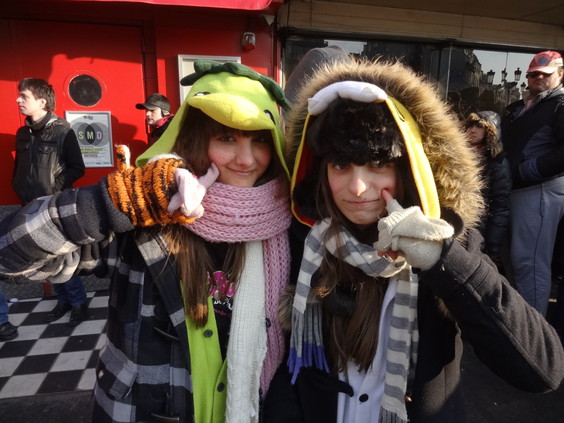 Chiara at the Buono! concert with her friend from Sicily.
One time, a Japanese idol fan in America said to me, "What I like about Japanese idols is that even if they become stars, they never become celebrities."
I thought it made a lot of sense.
Chiara says that she is studying Japanese in the hopes of pursuing a career in interpreting in the future.
"I love the sound of the Japanese language. It's like listening to poetry. Studying kanji on the other hand…that's a different story."
The two girls asked me, "Why is it that Japanese artists almost never come to Italy?"
I feel the same way. Italy was a starting point for me in my work with cultural diplomacy and it's one of my goals to come back again with fellow supporters in tow.
A new article every Wednesday!
Next time: Another of my cultural diplomacy starting points – "Detective Conan" and a discussion with producer, Suwa Michihiko.
Related Articles
J Pop Culture Observations
- Back Number

Columnist: Sakurai Takamasa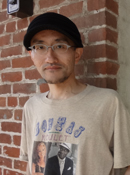 Contents Media Producer, author, journalist, managing director of Contents Street Inc. Chief Editor of iPhone magazine "Tokyo Kawaii Magazine" (ASCII Media Works), World Cosplay Summit Executive Advisor, Chief Researcher at Kodansha/Kodansha BC China Management Laboratory.
Cultural diplomat producing events in 103 cities in 24 countries. Books include "Galapagos-ka no susume"(Kodansha), "'Suteru' de shigoto wa umakuiku"(Diamond-sha), "Nihon wa anime de saiko suru
"(ASCII Shinsho), "Sekai no kawaii kakumei " (PHP Shinsho), and "Anime bunka gaiko "(Chikuma Shinsho). Writes regular columns in the weekly magazine "ASCII" and Yomiuri Shimbun.

●twitter http://twitter.com/sakuraitakamasa/