World Cosplay Summit 2016 - World Cosplay Championship - Photo Report(1/19)

Gaining attention from all over the world! The search for the best cosplayers out there finally came to a close!
"The World Cosplay Summit (WCS)" has been held since 2003. Under the theme of "Sekai to Tsunagare" (lit.: "Bringing the World Together"), this is an event that tries to facilitate a new type of international exchange through cosplay. The number of participants seems to grow with each year that the event is held to such an extent that 2016 welcomed participants from 30 different countries and regions. The "World Cosplay Championship" is seen as the annual showpiece and one of the big draws at the WCS. Teams come from all over the world and are made up of 2 cosplayers who dress up as characters from anime, manga and games. Participants who pass the preliminary "Costume Inspection" vie for victory and are scored according to 3 different criteria, "Performance," "Costume Stage Expression," as well as "Admiration and Respect." The representative for Japan was team "horizon.," who asianbeat have previously covered. Unfortunately they just missed out on one of the top prizes, but still delivered a magnificent performance.
A winning team was chosen out of the 18 that passed through the 1st stage. This year the Indonesian team came in 1st, despite making their debut in the competition. They really shone on this truly global stage with a cosplay performance based on "Trinity Blood." 2nd place was awarded to the team Denmark whose cosplay performance was inspired by "Elhanburg no Tenshi (The Angel of Elhamburg)," with 3rd going to the French team for their cosplay performance of "Love Live! School Idol Festival." This year's WCS saw all the representative teams, who had each progressed through preliminary rounds that had taken place at locations all over the world, put in fantastic and memorable performances. What kind of teams will we see come together next year? With expectations now higher than ever, we can't wait to find out!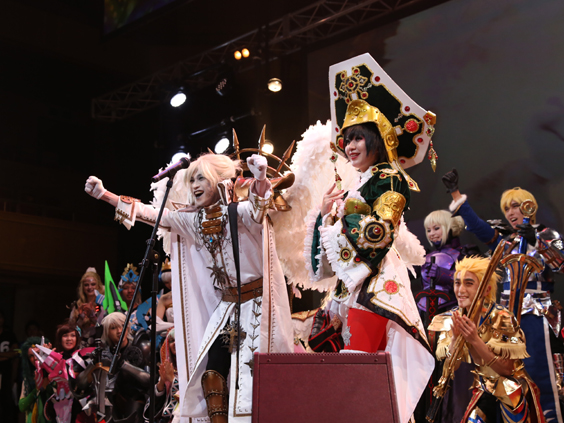 Huge congratulations to the winning team from Indonesian!
Click the image and it will automatically go to the next.
World Cosplay Summit 2016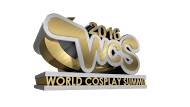 About World Cosplay Summit
The World Cosplay Summit is an international cosplay event that is held every summer in Nagoya. Whilst aiming to bring together and facilitate exchange between cosplayers who love Japanese anime and manga from all over the world, the summit also hosts various events, such as the "World Cosplay Championship," which is held to determine the best cosplayer in the world, as well as a cosplay parade. At main venue (Oasis 21) for last year's event there was 248,000 people in attendance.
- Period: Saturday 30th July to Sunday 7th August 2016
- Number of participating countries and regions: 30
- Official website:
http://www.worldcosplaysummit.jp/
- Organizer: World Cosplay Summit Executive Committee
Related Articles

External Links