Press conference announcing the production of "DOGENGERS" season 2! Premiere scheduled on 11th April!

A new hero and a legendary suit actor are joining the team!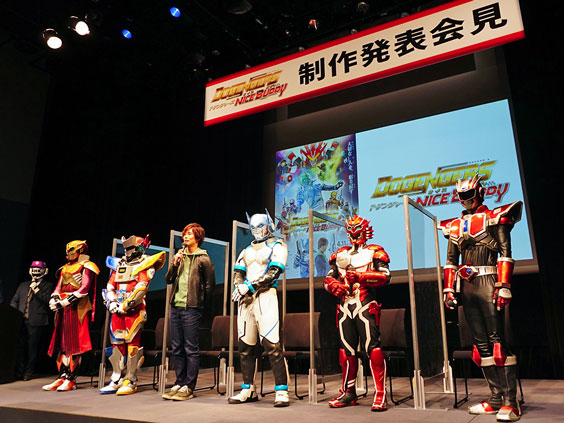 (From left) Fukuokalibur, Yamashiron, 正木郁 (Masaki Kaoru), Ohga Man, Elbrave, KitaQman
Fukuoka's tokusatsu (SFX) series "DOGENGERS: Season 1" aired last year caught many attention especially from the social media. Season 2 is scheduled to premiere on April 11th, and we have attended a press conference announcing the production of "DOGENGERS ~NICE BUDDY~", which was held on March 1st in Fukuoka!

Other than 5 familiar local heroes who are active mainly in Fukuoka, Masaki Kaoru (as Tanaka Jiro) also appeared at the venue. Even though the press conference was surrounded with a very relaxed mood and jokes, numerous latest information were introduced in this event. Season 2 "DOGENGERS ~NICE BUDDY~" is scheduled to be aired from April 11 until late June with a total of 12 episodes, unfolding DOGENGERS' struggle to bring back the antagonist Yabai-kamen who ended up being under control of a certain long established tokusatsu company. Yabai-kamen is just as important as a heroine role!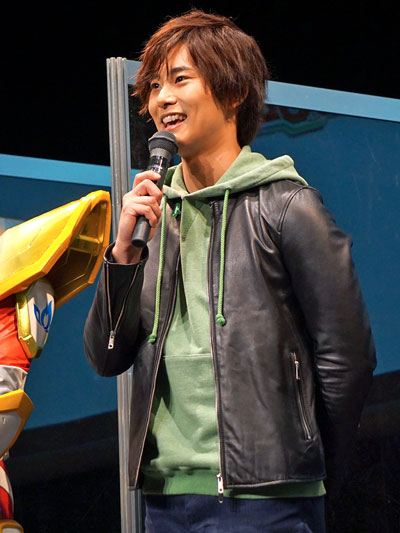 Masaki Kaoru (as Tanaka Jiro)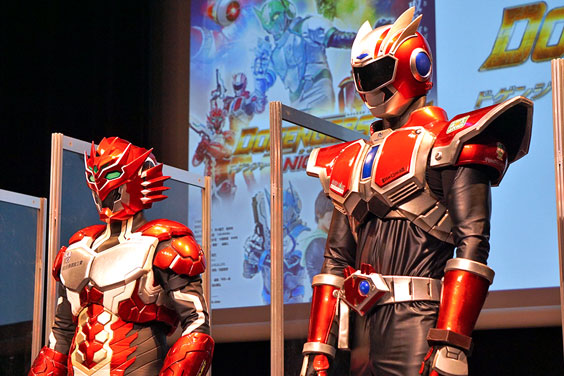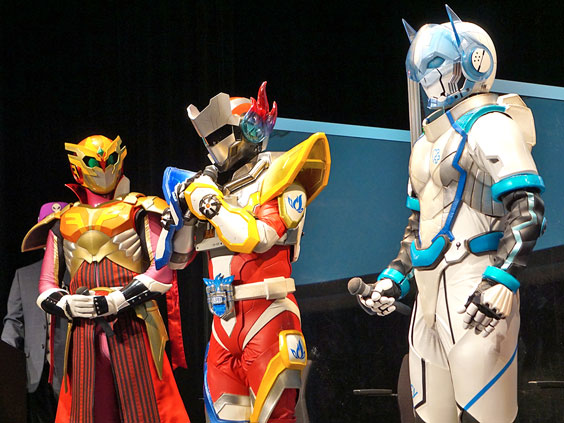 Other than that, the event saw appearance of special guest Suzuki Katsuhiro (famous works include: Sakurada Hiromu/Red Buster from "Tokumei Sentai Go-Busters") who will act as Great Z, the newly introduced hero who appeared in a tokusatsu show produced by the new company where Yabai-kamen is currently affiliated!

Looking back to shooting locations in Fukuoka, while smiling he commented, "I really enjoyed going around Momochihama area using a rental bicycle." Also, it has been announced that the legendary suit actor Takaiwa Seiji will be joining the cast! Director Arakawa Fumie has returned to work with season 2, and a new addition of Co-Director Suzumura Nobuhiro was also confirmed. The lineup of cast and staff from this tokusatsu series keeps on getting upgrades, that people might not notice the fact that this is a local TV program!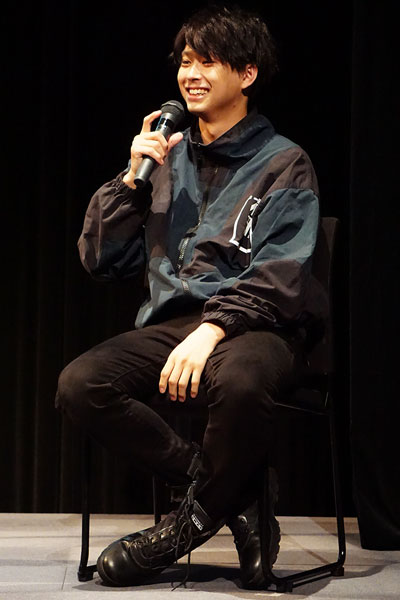 Suzuki Katsuhiro (as Great Z)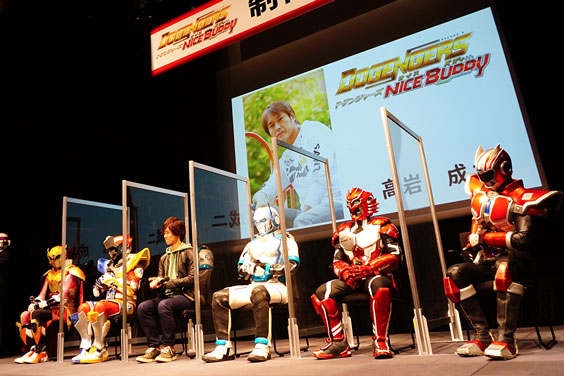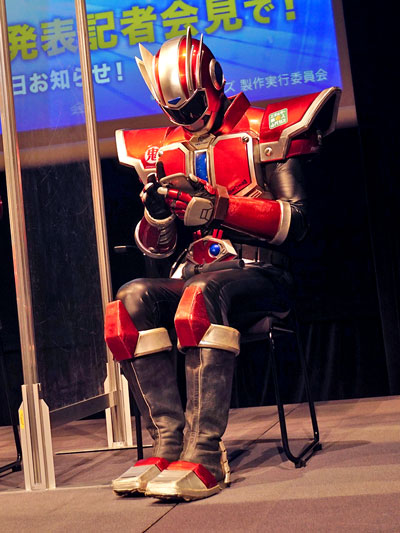 In charge of announcements, KitaQman posted on social networks that Takaiwa's appearance in the series has been confirmed!
Masaki said, "the COVID-19 pandemic brought a huge impact indeed, but this is also why we really want to make something interesting, that can make people laugh without even thinking." Suzuki also added, "We will do our best so this series can go beyond the boundary of Kyushu and Japan, and become something that can be enjoyed from any corner of the world." In fact, one of their goals from the very beginning was to expand the show internationally. In addition to Fukuoka, DOGENGERS: Season 2 will also be aired in TV networks in Tokyo, Kumamoto and Kagoshima. Don't miss it!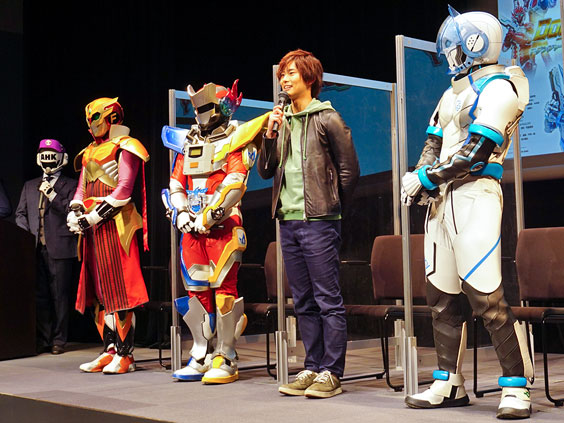 Related Articles
External Links