[Hakata Area] Canal Illuminatioin 2020

Fascinating views of sparkling water and light♡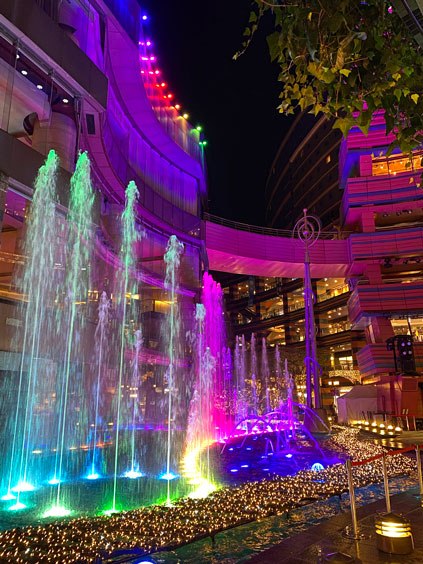 The "Canal Illumination 2020" at Canal City Hakata has started! What we could see is this shopping and entertainment complex (located almost in the middle of Hakata Station and Tenjin in Fukuoka) enlivened with beautiful champagne gold lights, creating a fantastic view along with the canal that runs from north to south. Coloured with dazzling gorgeous lights, the fountain "Dancing Water" (known as the symbol of Canal City Hakata) and the 180m long canal become surprisingly fascinating, unlike what we usually see in the daytime♪ In addition, there are huge air balloon of Luffy and Chopper statue as well as Japanese umbrella decorations, and cherry blossom illuminations that match the ONE PIECE "Wano Kuni"-themed aqua panorama! The "Canal Illumination 2020" is until Sunday 14th February 2021. Isn't it great to spend your winter time with these splendid views?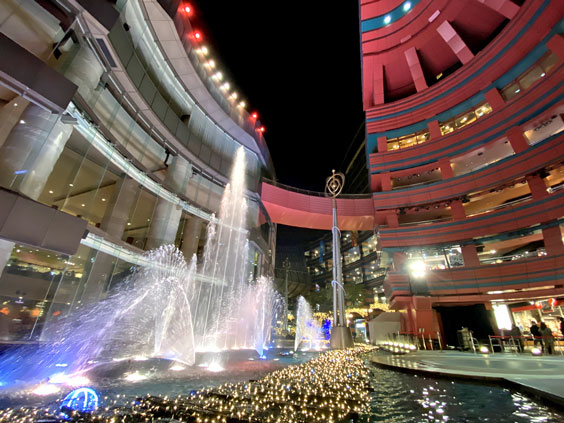 A huge tree-like fountain at the show!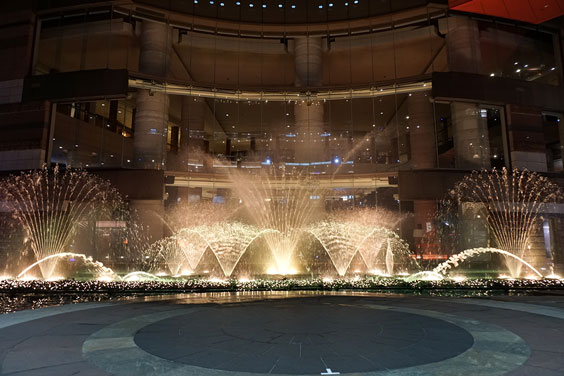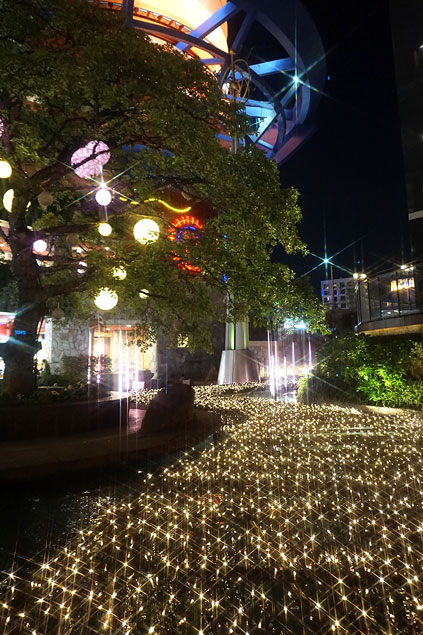 The "Tree of Knowledge" decorated with glittering pale pink and yellow ornaments♪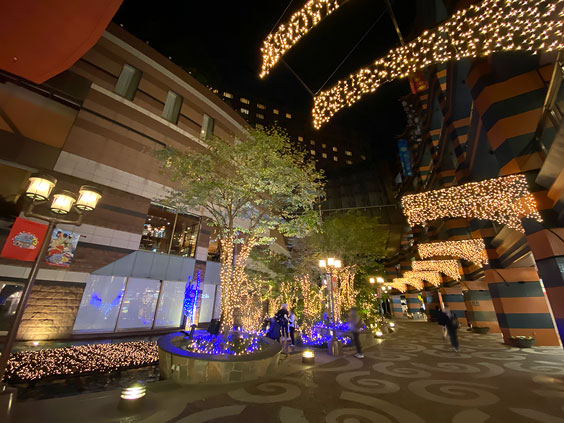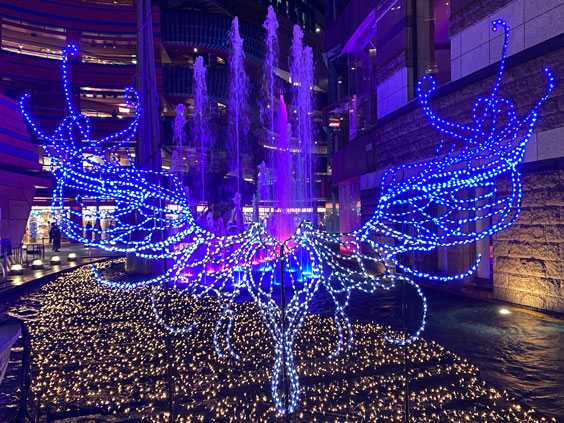 There is also a photo spot where you can take pictures of the wing of light!
The new "ONE PIECE WATER SPECTACLE 3" show has started♪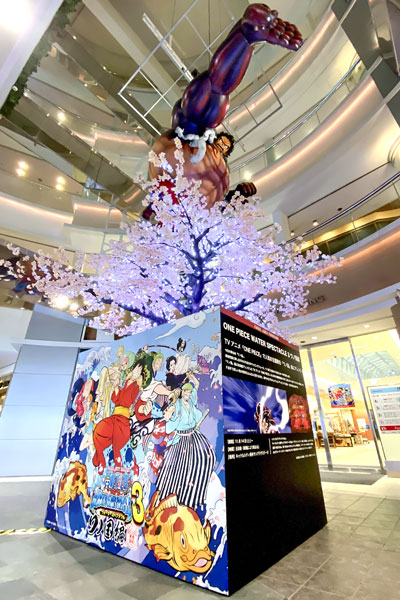 Air balloon "Luffy" is on the 1st floor of the South Building and "Chopper" statue is on the 1st floor of the East Building!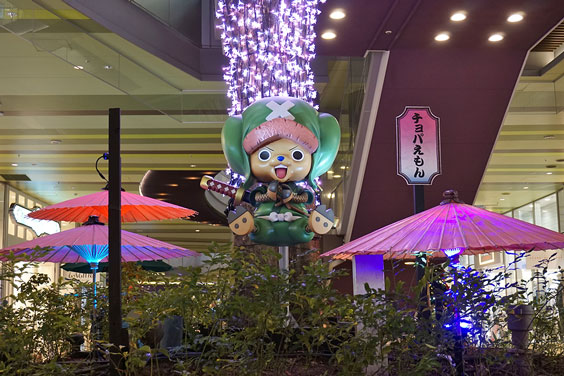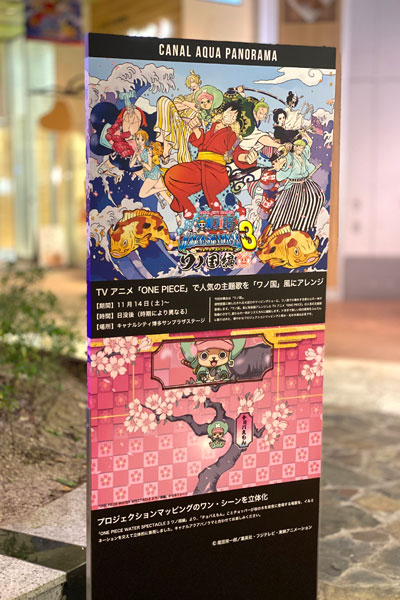 Related Articles