[Hakata Area] Canal Illumination 2021

Light, Music, Fountain! Stay tuned for the special production that will liven up Christmas!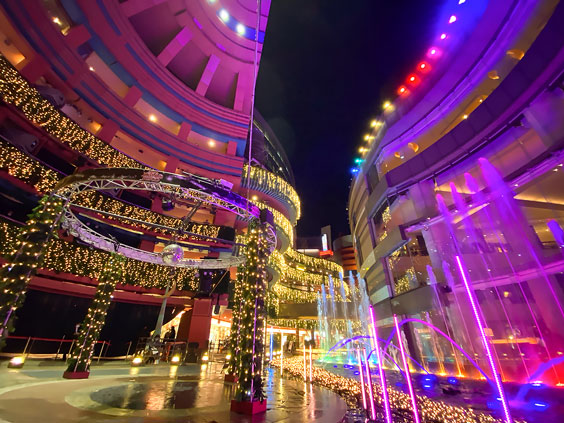 Let the beautiful light of "Canal Illuminations 2021" glitter the entire building of the commercial facility "Canal City Hakata" in Fukuoka City. Visitors will be fascinated by the elegant gold illuminations that wrap up the curved exterior of the building, including the "Hikari no Kawa" (lit.: River of Light) that shines the symbolic canal of Canal City Hakata that flows through the north and south of the facility.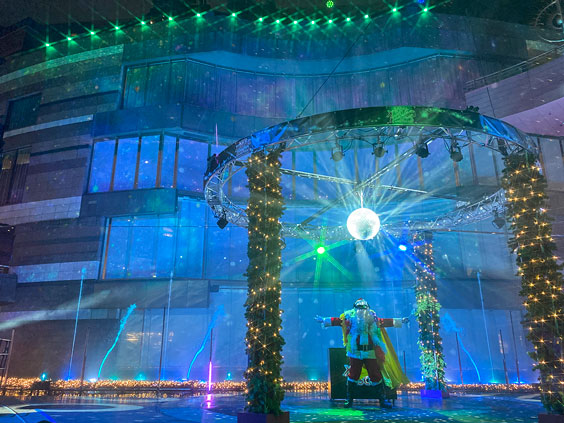 This Christmas, a new production of the musical fountain Aqua Panorama "CANAL XMAS DISCO" will be presented with DJ Santa, turning the Sun Plaza (B1) into a disco and getting everyone into the Christmas spirit! The musical fountain and projection mapping that move dynamically according to the beat of the EDM Christmas music is going to be "lit"! Don't miss out on the limited time only "CANAL XMAS DISCO"! (last show on Saturday, December 25th)
"Canal Illuminations" will be full of interesting sites, such as the performance of "Special Dancing Water" where the fountain dances to the fantastic illuminations and music, and many more photogenic spots that you just can't resist but to pull out your camera! So let's go and step into the dreamlike world of glitters!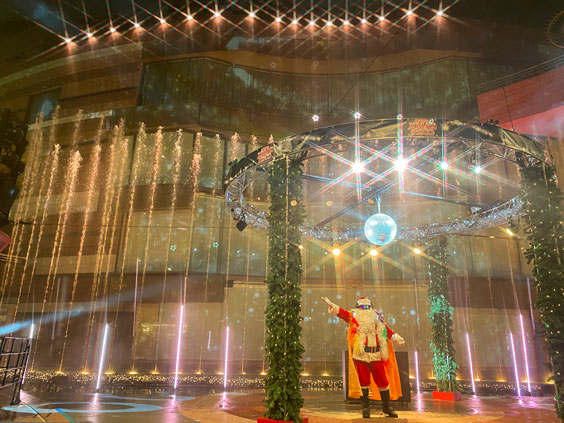 The musical fountain that shoots up high when "DJ Santa" drop a beat! It's sensational!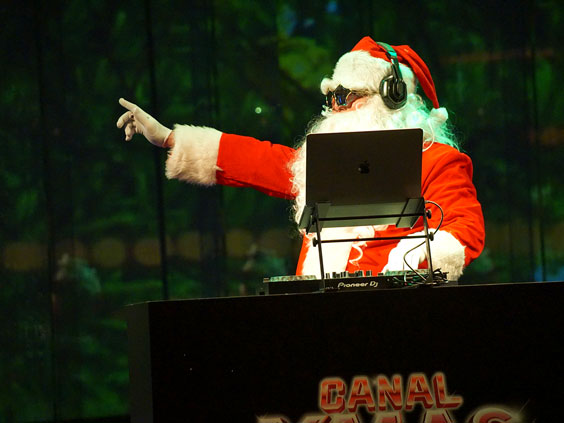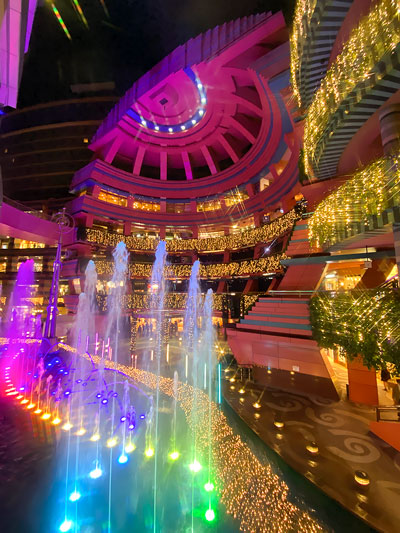 An enchanting sight of illuminations that brights up the curved building.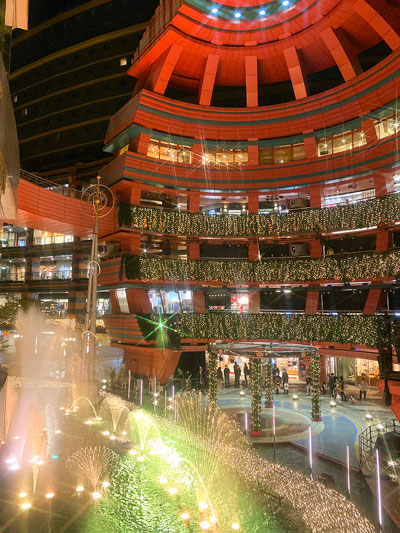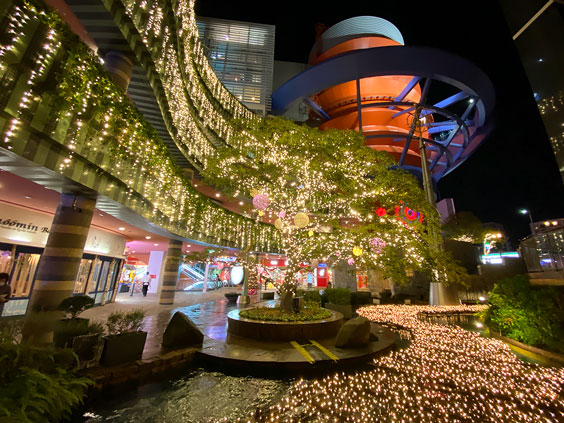 Luminous pink and yellow ornaments on the "Chishiki no ki" (lit.: Tree of Knowledge".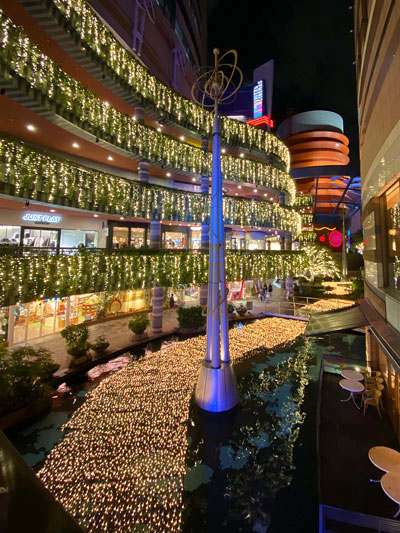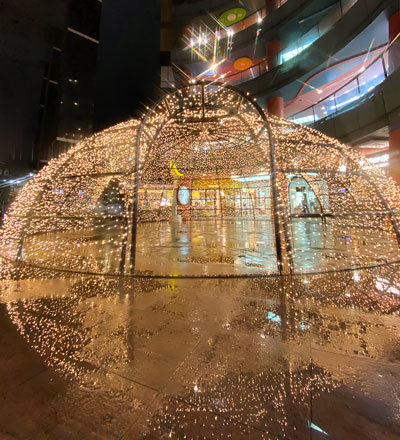 The light reflected on the wet ground is also beautiful in "
Hikari no Dome
" (Dome of Light) @ Star Court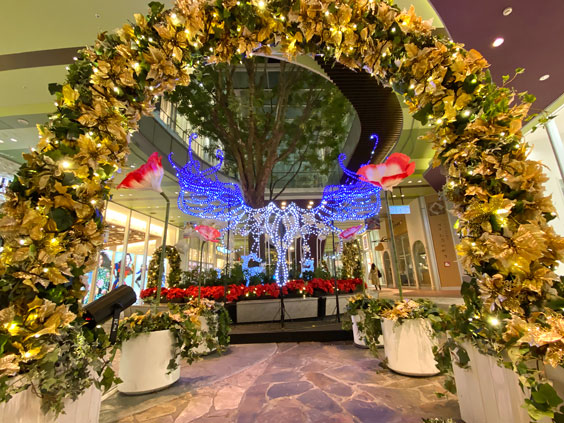 Christmas themed "Hikari no Arch" (Arch of Light) in the East Bldg.
Related Articles