"GUNDAM docks at FUKUOKA" - A large-scale GUNDAM event is running at Canal City Hakata!(1/5)
INFORMATION

In order to prevent the spread of COVID-19, the facilities might have taken various measures such as reducing business hours or temporarily closing their doors, and some provide delivery or takeout services. For more information, please check the relevant facility's official website or social media account.



GUNDAM everywhere in the facility! Discover the completely original Canal Aqua Panorama!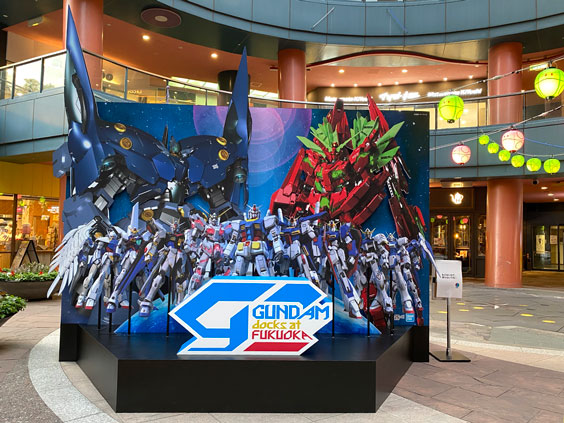 What you will see at the festival-themed Star Court (B1F) is the "GUNDAM docks at FUKUOKA" key visual!
Celebrating the 25th anniversary of the opening of Canal City Hakata, "GUNDAM docks at FUKUOKA" event will be held until 30 May (Sun)! "GUNDAM docks" refer to large-scale GUNDAM events originated overseas, which are usually collaborative work between GUNDAM and big commercial facilities. This special type of event was held for the first time in Hong Kong in 2013, followed by Singapore, Taiwan, and also in Japan, which Fukuoka held the second event after the first was held in Tokyo! In addition to the completely original "GUNDAM SCRAMBLE in FUKUOKA" at "Canal Aqua Panorama" that gives a new sensation to entertainment, what fans should not miss are the limited statues, Gunpla displays, GUNDAM-themed events, and many others that are going to surprise you!
GUNDAM's here in our city! Impressive scenes that feel so real!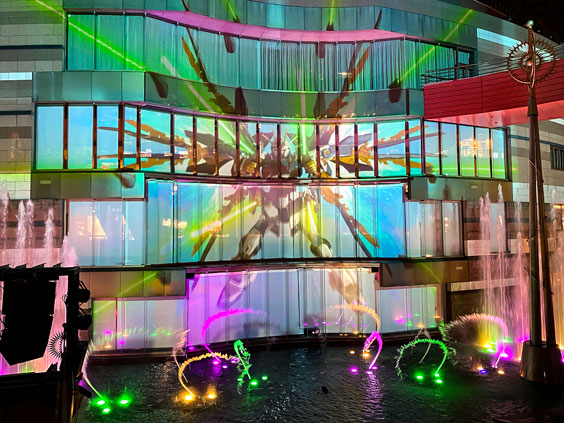 Ever wonder "what if Mobile Suits appear in our city..."? The new show by Canal Aqua Panorama - "GUNDAM SCRAMBLE in FUKUOKA" - is making your dream come true through stunning visuals! You will definitely be surprised to see the scenes of huge Mobile Suit GUNDAM Corps appearing in Fukuoka and other Kyushu regions! Furthermore, the fountain water splashing from many sides and the amazing lighting enhance the gorgeous battle scenes! You will probably see a red mobile suit that is believed to be the new type of GUNDAM!? Besides, The outcome of the final battle will be determined by the "participation" of visitors! Let's fully enjoy the world of GUNDAM here that gives you the experience like no other! (*No admission fee required for watching. Please check the official website for the schedule >>
HERE
!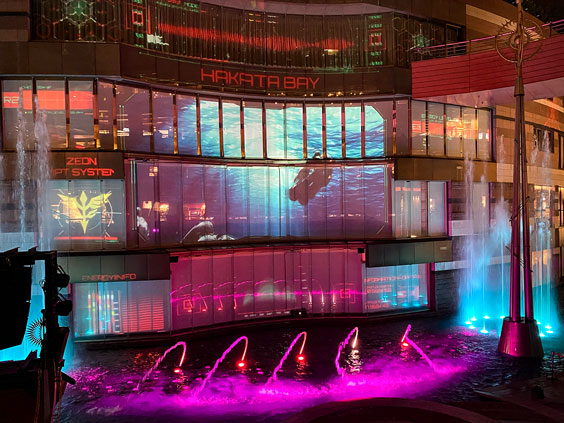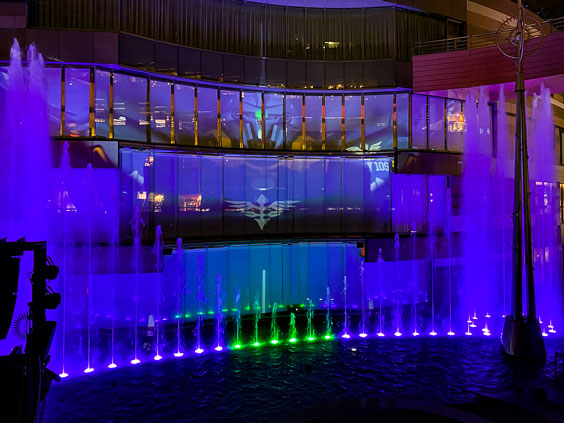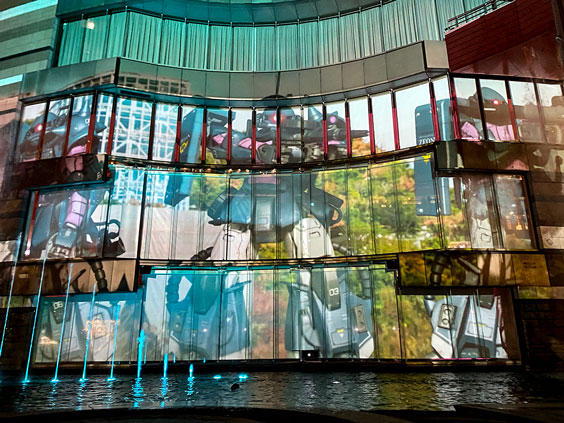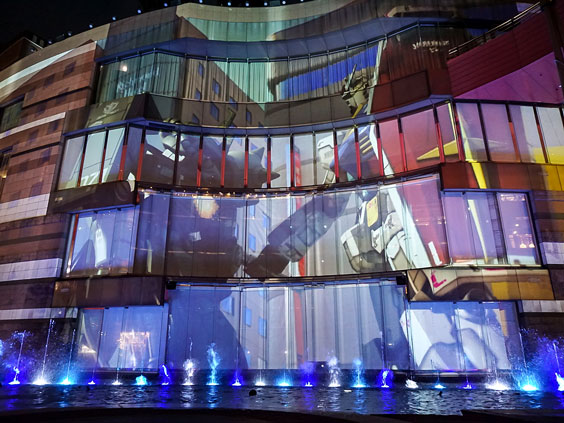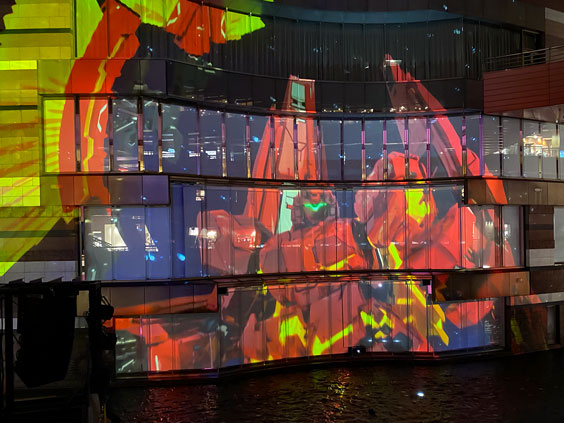 The "Unicorn Gundam Perfectibility Ver.GSF" in original colour can be seen only at Canal Aqua Panorama!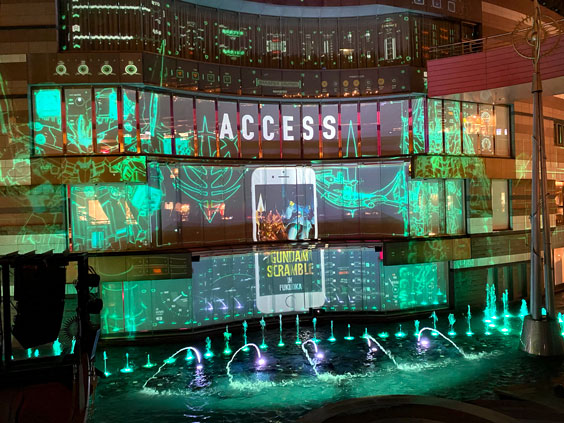 Join the battle using your smartphone or other mobile devices!
Canal City Hakata full of highlights!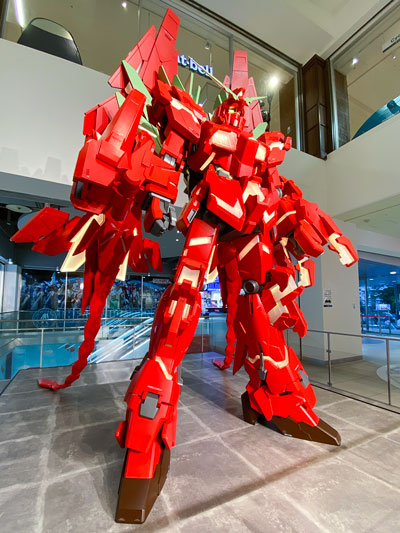 The splendid "Unicorn Gundam Perfectibility 1/10" statue that can only be seen here!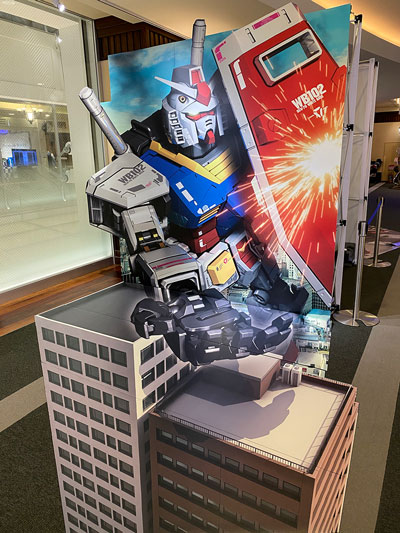 Let's dive into the world of GUNDAM and take a special photo at this "3D photo booth"!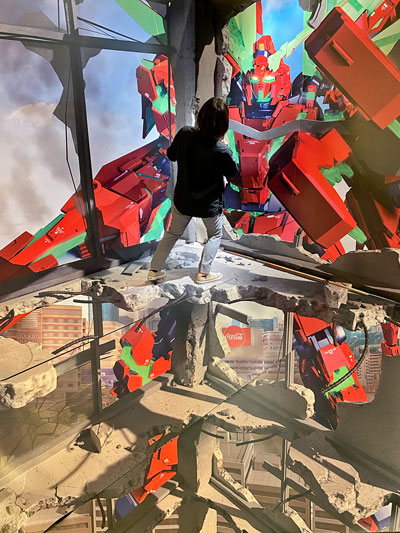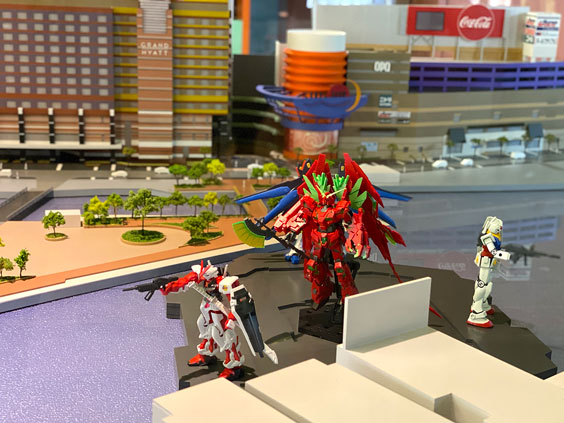 The diorama of "Nakagawa & Red Unicorn" reproduced the scene of Unicorn Gundam taking off from Hakata in Canal Aqua Panorama "GUNDAM SCRAMBLE in FUKUOKA"!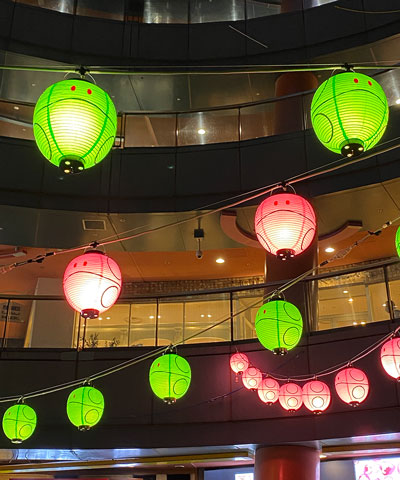 The venue is decorated with cute "HARO" lanterns!
Canal City Hakata
- Address: 1-2 Sumiyoshi, Hakata-ku, Fukuoka-shi, Fukuoka-ken
- Official Website:
https://canalcity.co.jp/
- Twitter:
@Canal_official
- Facebook:
@canalcityofficial
- Instagram:
@canal_city
---
* Canal City Hakata Official Website: "GUNDAM docks at FUKUOKA" Info >>
HERE
!
* All information correct as of April 2021. There are occasions when the layout of the store differs from the current.
Related Articles

- Hot spots in Canal City Hakata! -