#34 First Interview with Hello! Pro Rising Stars, CAMELLIA FACTORY – Taking to the Stage in Lolita Fashion!(1/3)

Five years have already passed since I experienced my first Morning Musume。 concert. Since then, I've witnessed Morning Musume。 and other Hello! Project members graduate from their respective groups and met with them numerous times along the way.They each add something to the tradition and pass it on to the next generation as they go. I firmly believe that Hello! Project is itself the very inheritance of the traditional art form that is the Japanese idol. Becoming a member of Hello! Project is one of the great idol dreams, but the group attracts attention on a global scale as well.
"Going overseas, I learnt for the first time just how much support we have from fans throughout the world."
This is what members of Morning Musume。 and ℃-ute both told me after performing overseas for the first time. So on the one hand, Hello! Project is a very Japanese entity, preserving traditional art forms and the "craft" of the Japanese idol and passing that on to the next generation, but at the same time, it also has a global presence. You could also say that the reason it has struck a chord with people overseas is because it's so uniquely Japanese.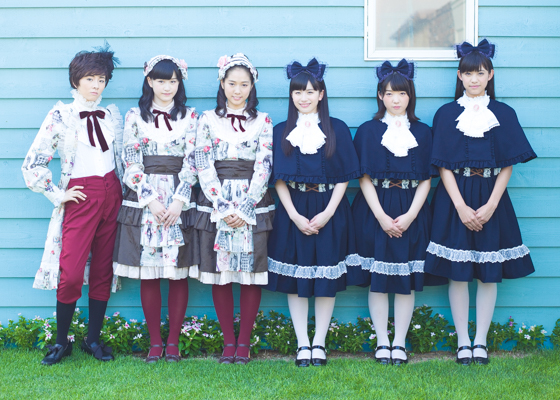 Stage play, "Thank you Very Berry."
And now Hello! Project's newest group, CAMELLIA FACTORY, will make their stage debut when they perform their first musical together: a remake of "Thank You Very Berry," oringally performed by Berryz Kobo. Their costumes have been styled by "KitaLoli," a lolita fashion brand that I began promoting on the world stage after they invited me to give a lecture in Sapporo in February 2013, and now their outfits will feature in a stage play. If I hadn't started traveling around the world conducting cultural diplomacy, I probably never would have discovered lolita fashion or Hello! Project. Encounters are incredible things.