#77 Recommended Lolita Outfit for summer

When you think of summer, think of yukata outfits and dresses!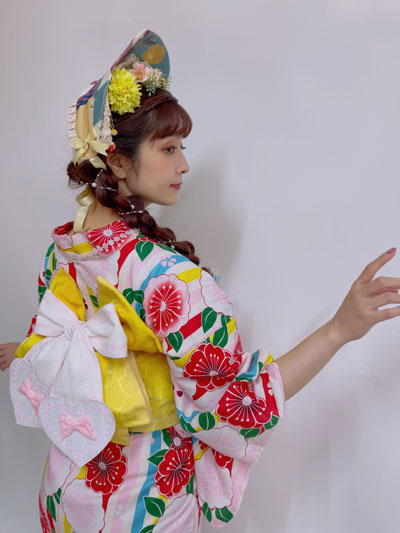 I am "lolita fashion in any season" - Misako! How are you all spending your summer holidays? This time I would like to introduce lolita fashion suitable for summer.

When I think of summer, fireworks and summer festivals "o-matsuri" come to mind! And for these events I like wearing Wa-loli (Japanese-style x Lolita fashion). It is a fusion of traditional Japanese clothing such as kimono and yukata and lolita fashion. Actually it is easier to put on and take off than a traditional kimono or yukata and another good point is that you can wear it casually as well. There is no doubt that you will be able to take many beautiful photos with these outfits, but because it is hot during the day I suggest going out in the evening! Another suggestion is to combine lolita fashion items / accessories with kimono and yukata, an adorable combination.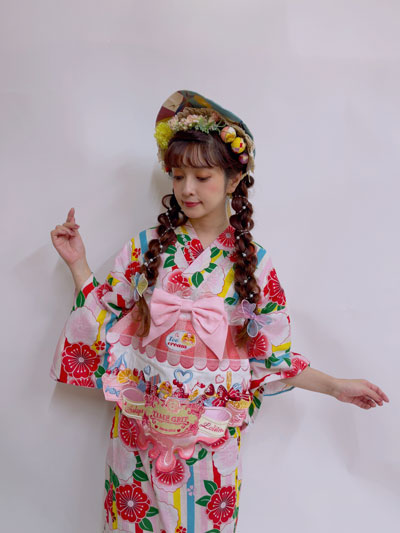 This photo shows a lolita fashion x kimono/yukata option. The bonnet is the most striking feature of this ensemble, and the apron, which is often used in lolita fashion, also adds another gorgeous detail on top of the obi-belt.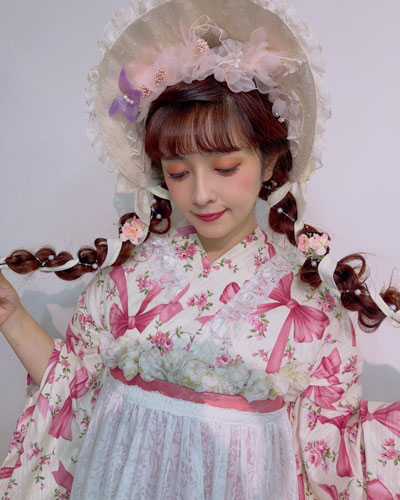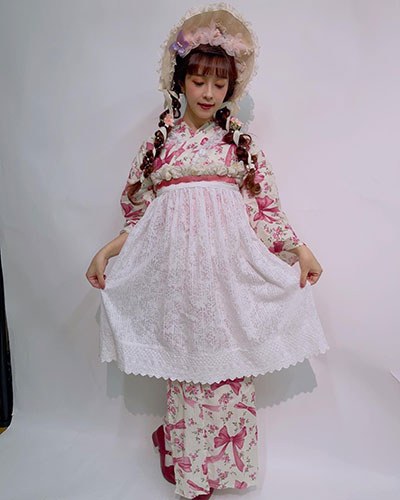 Summer also brings us wonderful summer vacation opportunities for example going to theme parks or other leisure activities. It is very important to protect yourself from overheating while wearing lolita fashion and there are a few things you can do to combat the heat. Firstly, try choosing "casual lolita fashion" items such as light and airy one-piece dresses. Many of those dresses are made of materials that are convenient to pack in your luggage to go on vacation because they are mostly wrinkle free. Another tip is using less panniers and instead favor comfort and ease of movement while staying cool wearing lolita fashion in summer!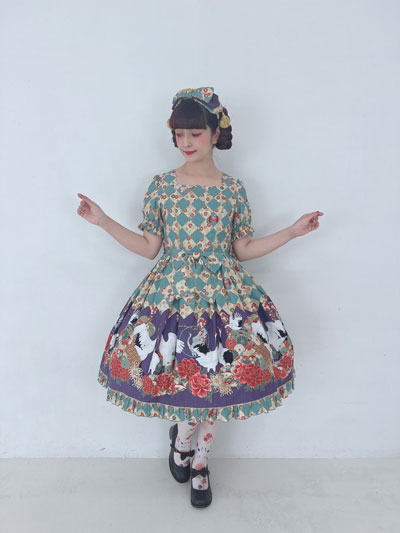 I recommend updo hairstyles, like braided donut hair bun or ponytails to keep your neck cool and free of hair. Another option could be adding a hat made of straw, like canotier hat, to give you extra protection from the sun while staying cute. If you wear a mask, try matching the color of your mask with your clothes, that will make a gorgeous impression.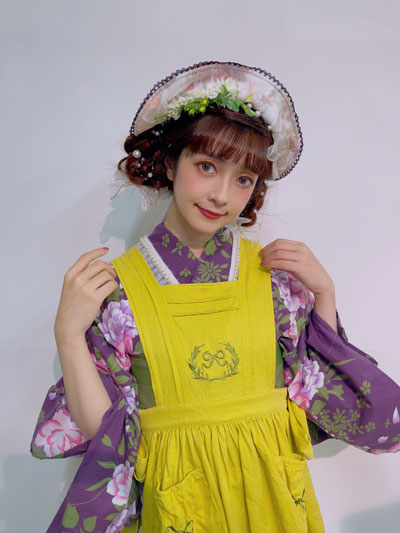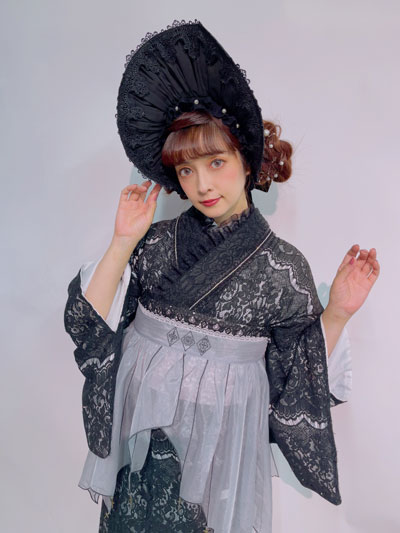 For my modeling work, photo shoots for the autumn/winter season start in August. So even though it is midsummer, I wear coats and other warmer clothes, because the fashion industry is ahead of the season. Even though I am grateful for the opportunity to wear the new autumn/winter collection early, I feel very hot wearing those items in the heat of the summer (LOL). So instead of concentrating on the heat too much, I am focusing on enjoying myself in those cute outfits♡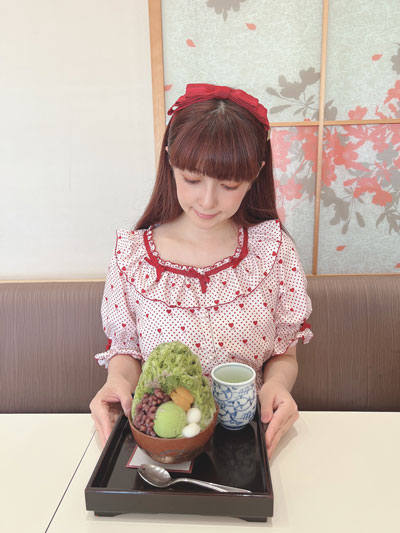 When it is too hot outside, enjoy afternoon tea or try "
kakigori
"-shaved ice to cool down and create some wonderful summer memories!
Misako Aoki
* Photos inside the store were taken with their permission.
PROFILE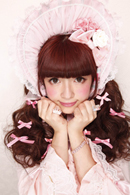 Misako Aoki
Lolita model, nurse, and President of the Japan Lolita Association

Models for KERA and the GOTHIC & LOLITA BIBLE while also working as a nurse. Was appointed as a Kawaii Ambassador (Lolita Fashion Representative) by the Ministry of Foreign Affairs in 2009. Has visited and attended events in over 30 cities across 20 countries and regions. Now has countless overseas fans.

Involved in setting up the Japan Lolita Association, has released "Lolita Fashion Book," has also worked in the development and promotion of new products. Contributes to activities that promote Lolita Fashion.

Blog: http://lineblog.me/aokimisako/
Twitter: @aokimisako
Instagram:
@misakoaoki
YouTube: Click
HERE
!
微博 (Weibo):
@青木美沙子-Official-
bilibili:
https://space.bilibili.com/487631711
Related Articles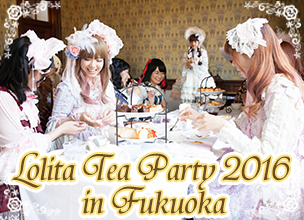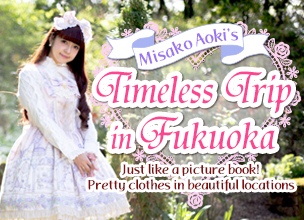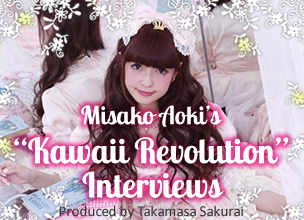 This comment section is for readers to leave opinions and comments. Inappropriate comments may be deleted, so please remember to be respectful. Thank you!