#78 Is it possible to combine "Puchi-Pura" (low priced) fashion with lolita fashion?

A revolutionary combination: lolita fashion and "Puchi-Pura" (lolita fashion on a low budget)!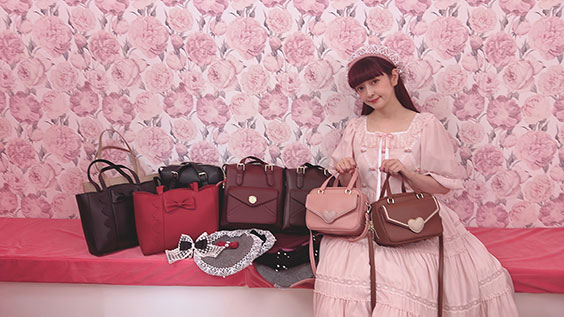 This time I would like to talk about a new project I started about a year ago on YouTube called "Puchi-Pura" (low priced) x lolita fashion". There has been a great response towards this theme.

As you might know, some Japanese brands like GU, UNIQLO, Honeys and SHIMAMURA offer affordable items. These items gave me the inspiration to start a new challenge to combine low cost blouses, cardigans, bags and accessories with lolita fashion. I wanted to challenge the status quo of 20 years ago "all parts of lolita fashion have to consist of lolita fashion brands". The small shift in thinking brought a small revolution!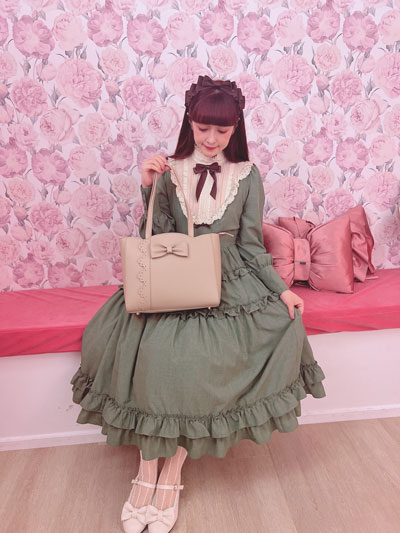 Lolita fashion is one of the cute fashion styles which originated in Japan. It uses a lot of frills and lace, and I think this leads to a strong image of being luxurious and expensive. Here, more fabric, ruffles, ribbons and lace is used in comparison to normal clothes and elaborate designs give it an exclusive flair. Therefore it makes sense that most of the clothes are expensive and many people have the impression that the hurdle to make lolita fashion more widely accessible is quite high.

I wanted to lower this hurdle and came up with the idea to ask people on YouTube to answer this question. Are "puchi-pura (low price) items and lolita fashion a good match?" The aim was to introduce newcomers to lolita fashion! I think there is no such thing as "age appropriate fashion" so I invited a variety of people to take part in the challenge.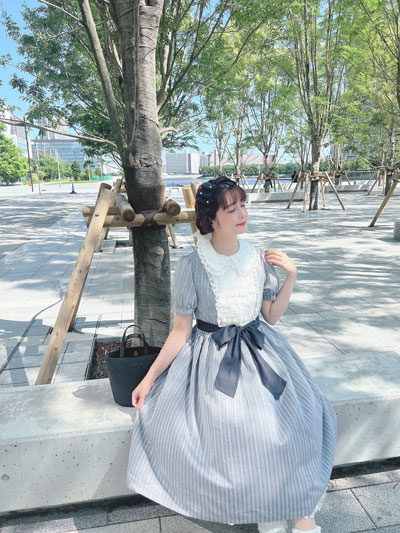 Then in August this year I had an opportunity to do a collaboration "SHIMAMURA×Aoki Misako". The targeted area were miscellaneous goods like bags, hats and accessories. I received a lot of feedback in this area. When you think about design and promotion, incorporating the lolita fashion elements in the field of "puchi-pura fashion" while paying your respect to traditions and valuable items was a great challenge for me. I received a lot of positive feedback from many people. "I have wanted to try lolita fashion before, now I can!" or "Now it is easier to get into lolita fashion!" and even "Misako-chan" has become a trending topic on Twitter!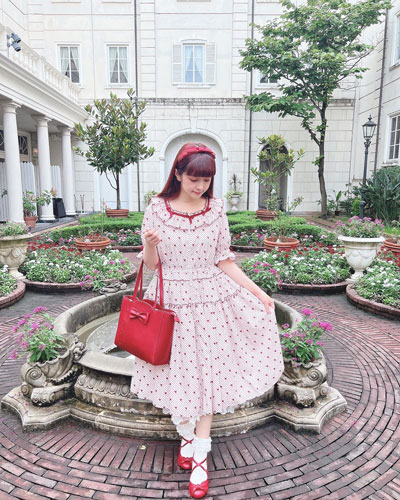 To promote lolita fashion and make it more accessible for anyone, I have tried several things: showing lolita fashion overseas, made appearances on TV and other media and started this YouTube challenge "
Puchi-pura
x lolita fashion, are they a good match?" This was a great success in making lolita fashion more popular and accessible. I would like to continue to spread the good word about lolita fashion through various new ideas.
Misako Aoki
PROFILE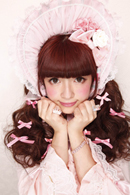 Misako Aoki
Lolita model, nurse, and President of the Japan Lolita Association

Models for KERA and the GOTHIC & LOLITA BIBLE while also working as a nurse. Was appointed as a Kawaii Ambassador (Lolita Fashion Representative) by the Ministry of Foreign Affairs in 2009. Has visited and attended events in over 30 cities across 20 countries and regions. Now has countless overseas fans.

Involved in setting up the Japan Lolita Association, has released "Lolita Fashion Book," has also worked in the development and promotion of new products. Contributes to activities that promote Lolita Fashion.

Blog: http://lineblog.me/aokimisako/
Twitter: @aokimisako
Instagram:
@misakoaoki
YouTube: Click
HERE
!
微博 (Weibo):
@青木美沙子-Official-
bilibili:
https://space.bilibili.com/487631711
Related Articles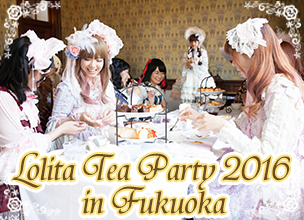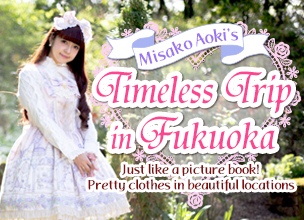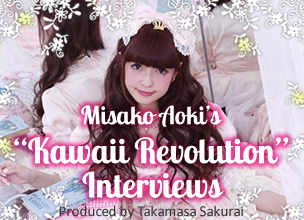 This comment section is for readers to leave opinions and comments. Inappropriate comments may be deleted, so please remember to be respectful. Thank you!