#13 Fukuoka Music Month 2020 ended successfully! (Part 2)(1/3)

A charity song made of pure intentions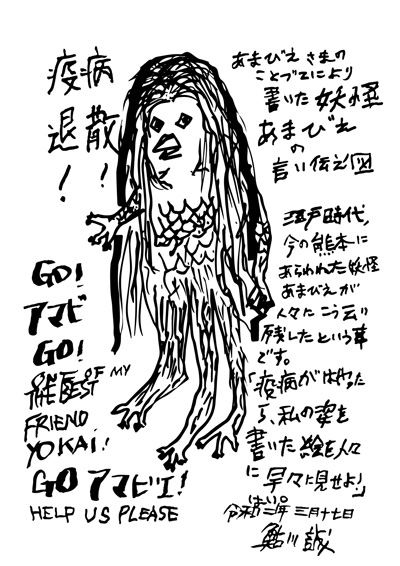 Two weeks later, Matsukuma Kenta (music producer) has completed the demo for the "Music Action Fukuoka" charity song, and there are 2 songs! In fact, we did not have much time left so he gave me the idea of having children to sing instead of inviting major artists. However, it was actually a rather powerful beat rock song. The other song was a mid-tempo that sounds like an ideal charity song, but in the end everyone agreed to go with the previous one. When I told Matsukuma about the outcome he seemed to have expected it, although he actually prepared a charity song as requested.

The pandemic has brought many uncertainties to the future, not only the entertainment industry in Fukuoka, but the whole society is feeling insecure. So I thought a song that could cheer everyone up would definitely be great. No matter how hard it is, "We'll get over! The beat of Fukuoka won't stop!" With such a song that completely shows the Fukuoka people's spirit, we were probably the first to feel strongly inspired and motivated.

We discussed about the lyrics and I had an idea of including some elements related to the seniors who contributed to music cultivation in Fukuoka. Surprisingly, he came up with that too and had already written into the second part of the lyrics. When you listen to the song, you will realize it immediately.

Another thing that concerned us was to invite how many people in such limited time. However, Ayukawa Makoto is a must on the list as he can be said to be a symbol of Fukuoka's music scene. He was the first person that I asked for support for the crowdfunding mentioned in the previous article. He agreed to let us use the Amabie (mermaid-like yokai) illustration he posted on social media as the donation gifts. Thanks to that, we gained a lot of attention from the media, followed by more support from the people.

*All photos & images provided by: Fukamachi Kenjiro