#12 Fukuoka Music Month 2020 ended successfully! (Part 1)(1/3)

Sharing hope and courage with the power of music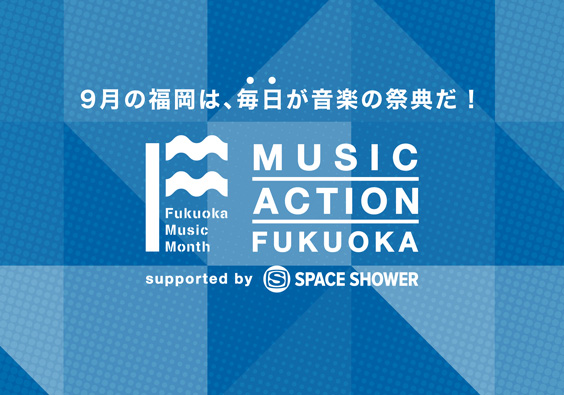 "Fukuoka Music Month" was held for the 7th time last year, but it was the toughest so far due to the pandemic. No one had ever thought that we had to face such difficulties, as all festivals being halted. It was expected to be a long-term battle since the state of emergency was announced, therefore at first, the Music Month team had decided to give full support to the crowdfunding for live house relief, launched by the Fukuoka jazz singer, Chiba Masami.

At about the same time, we were informed that the mayor of Fukuoka, Mr Takashima, wanted to support live houses and artists in Fukuoka and would like to hear from the people concerned, so we held several remote meetings with live house owners and Music Month members. As a result, Fukuoka was able to come up with support measures for cultural and entertainment facilities faster than anywhere else in Japan.

Feeling much motivated by the mayor's effectiveness, besides the cooperation with the team of the 5 festivals (Sunset Live、NAKASU JAZZ、Kyushu Gospel Festival、Fukuoka Asian Picks、Music City Tenjin), we decided to launch a project called "MUSIC ACTION FUKUOKA, MAF" in order not to hold back Fukuoka's music events. In addition, one of the measures includes subsidy offer for the purchase of live streaming equipment. Fully equipped live houses would be set for everyday livestream performances that last for a month. It might seem an aggressive plan as it was originally carried out every weekend, but then everyday became a music festival. And I know it was kind of reckless, but everyone was having a hard time, so we hoped that with the power of music, we would be able to encourage as many people as possible.
*All photos & images provided by: Fukamachi Kenjiro