A new breeze is blowing through Fukuoka... The best city to visit in Japan if you are a foodie! "HARENO GARDEN EAST&WEST" recently opened in the Nishinakasu area!

Enjoy exciting new eateries right in the heart of Tenjin!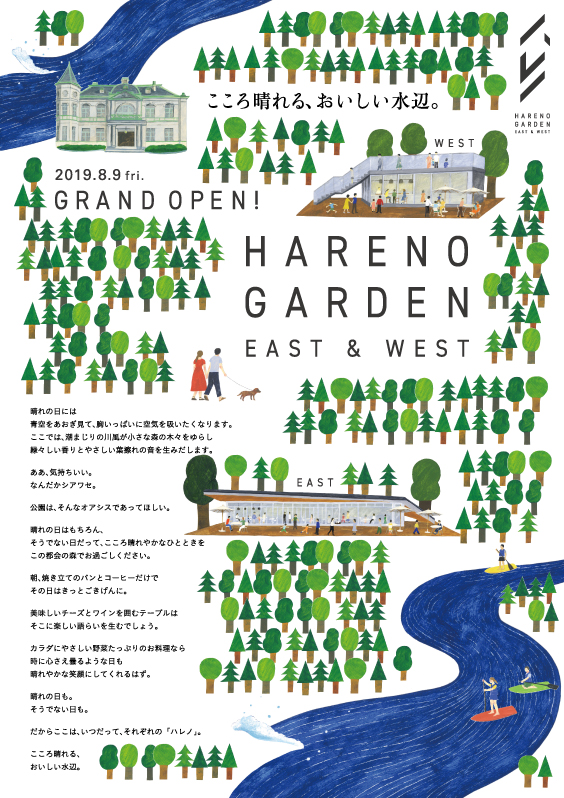 A new multi-purpose complex opened in Tenjin Central Park, Nishi-Nakasu on Friday 9th August 9th! "HARENO GARDEN EAST&WEST" consists of restaurants, cafes, and a bakery! The facility has made a concerted effort to "create an oasis in the city that allows visitors to relax and unwind at anytime." Let's take a closer look at these establishments!
■EAST Area

- TOFFEE park | Opening Hours - 10:00 - 22:00
"TOFFEE park" is a soy cafe/bar from "三原豆腐店" (MIHARA TOFUTEN). This stylish Nishi-Nakasu-based establishment specializes in tofu. Make sure to check-out their "soy-presso." The unique preparation method for this delicious drink involves removing the skin from soybeans. Give it a try... The refreshing aftertaste is delightful! Make sure to sample some of the "MIHARA TOFUTEN" dishes and alcoholic beverages that are served at night!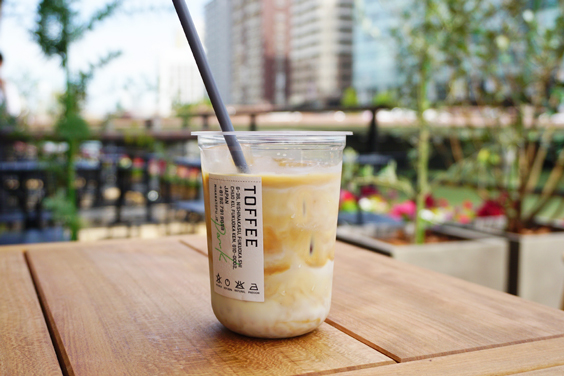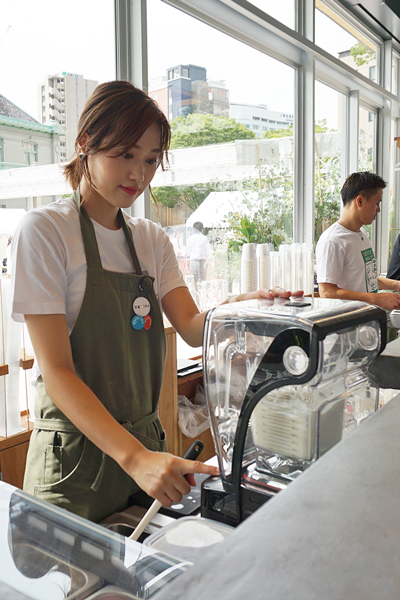 ---
- 博多やさい巻串屋 鳴門 (Hakata Yasai Makigushi NARUTO) | Opening Hours - 11:30 - 25:00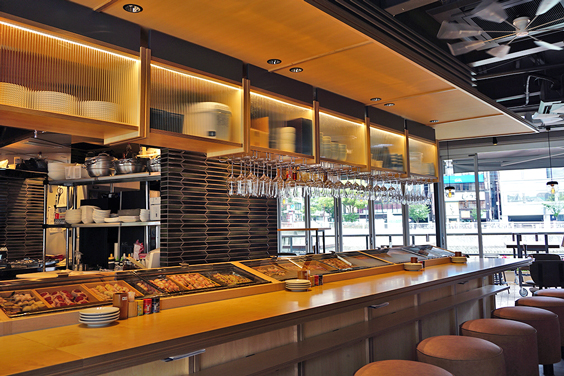 "Hakata Yasai Makigushi NARUTO" is a restaurant that serves a wide variety of loaded with seasonal vegetables wrapped in pork belly. You will also find some unique items on their menu, such as the "strawberry" skewer. These tasty treats are made with Fukuoka's famous amaou strawberries! Why not give them a go! And you can also enjoy their steak from their sister restaurant "Yakiniku KEISHU." Make sure to check-it-out!!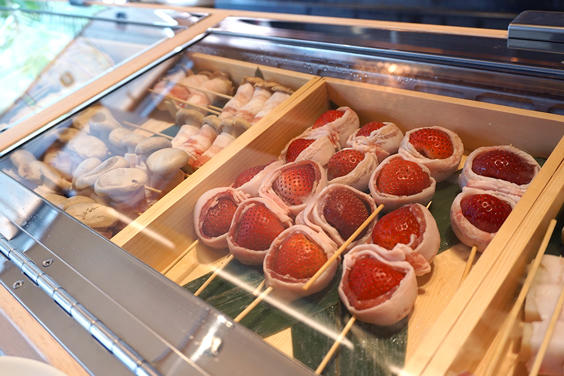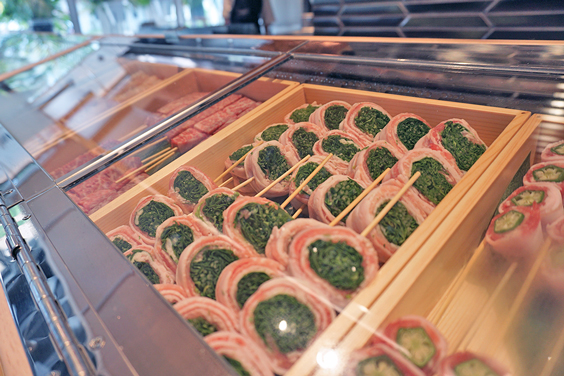 ---
- EPID'OR / 一慶 (Ikkei) | Opening Hours - 11:00 - 24:00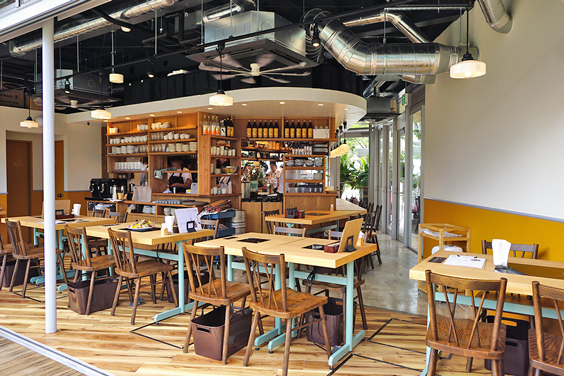 The main dish on the "EPID'OR" afternoon menu is the "salad lunch." The branch in Yakuin, Fukuoka City is known for their delicious, crispy bread. Their evening menu features motsunabe from an affiliated store called "Ikkei!" The dishes on offer in this cafe/bar vary depending on the time, giving diners the chance to enjoy a range of tasty treats!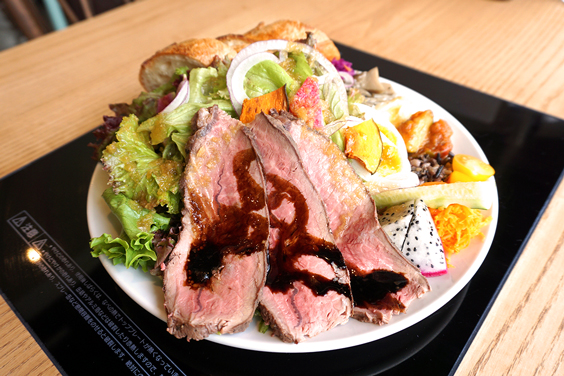 ■WEST Area
---
- stock | Opening Hours - 10:00 - 22:00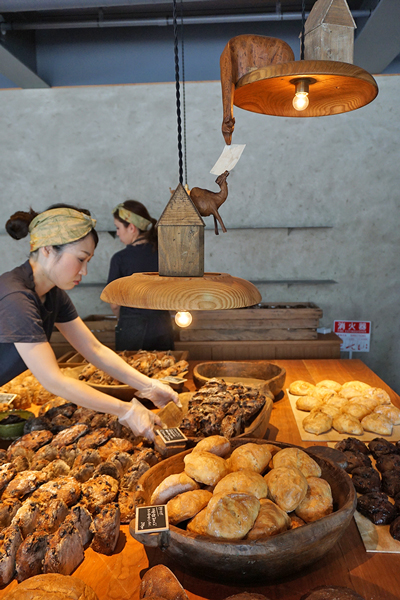 "pain stock" is a popular Fukuoka-based bakery that is well-known among locals. They have joined forces with roastery from Kurume City called "COFFEE COUNTY" to set-up this establishment. The eatery is planning to introduce an evening menu soon, which means that you will be able to enjoy tasty bread with top quality sake!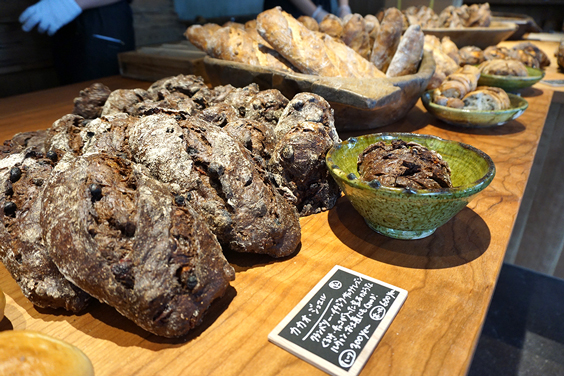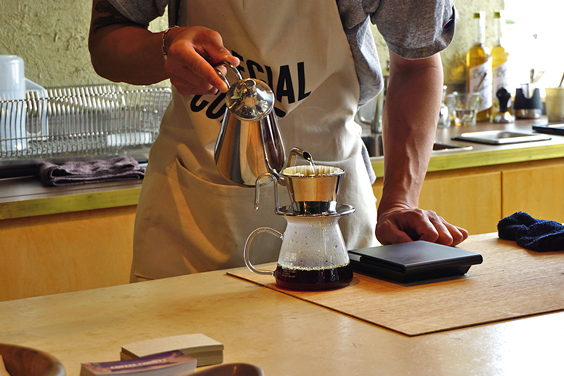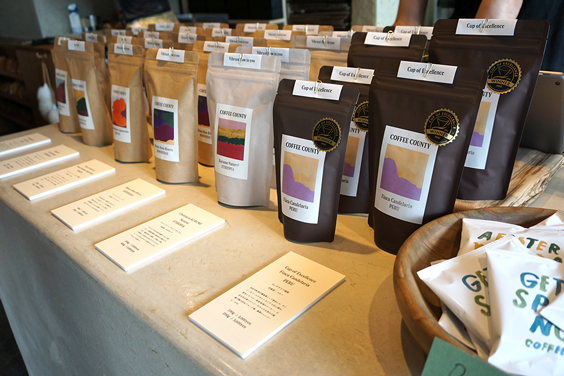 ---
"SHIP'S GARDEN" has some great spots to check-out, including the wine bar "Au Bord d'Eau Fukuoka," the Australian brand "bills," which specialized in casual dinning, and a Chinese restaurant called "星期菜" (Seikeitsai). Each eatery has its own opening hours, but most close fairly late (between 22:00 and 01:00), so you should be able to schedule time to stop-by! Fukuoka is arguably the best city to visit in Japan if you are a foodie! The emergence of these kinds of facilities will help ensure that the area will become even more vibrant and fun! Be sure to enjoy some delicious local cuisine when you are next in town! (Editorial Detp.: Gon)
HARENO GARDEN EAST&WEST
Address: 6-17 Nishinakasu, Chuo-ku, Fukuoka-shi JAPAN (Inside Tenjin Central Park / Nishinakasu Area)

* All information correct as of August 2019. (*The information for this article was gathered during a special event that took place prior to facility's official opening.)
Related Articles