New attractions in "NOBOLT"! A mystery solving game held on weekend nights in October!

The season of sports has arrived! Let's move our body!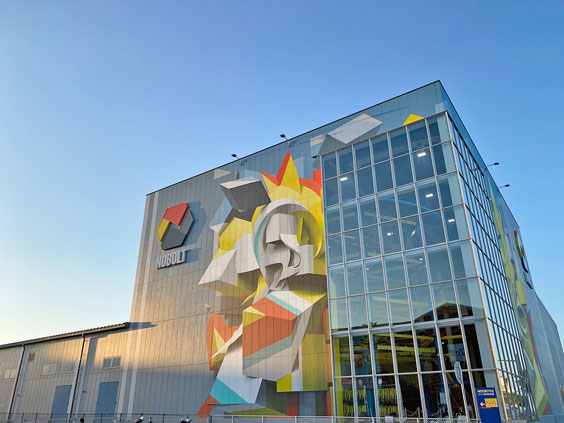 New attractions "NOBORACE" and "BALL POOL" are now available at the indoor athletic facility "NOBOLT", which celebrated its 2nd anniversary in September this year! At NOBOLT, you can also try Lead climbing, Speed climbing, and ​​Bouldering, which was in the limelight as a new competition for the Olympic Games Tokyo 2020 held this year! Besides that, there are 16 types of various attractions such as "Cyber ​​Sports" where you can move your body like a game, and "Rope Mountain" where you can go back and forth in the air equivalent to the 4th floor of the building (*safety harness is required)!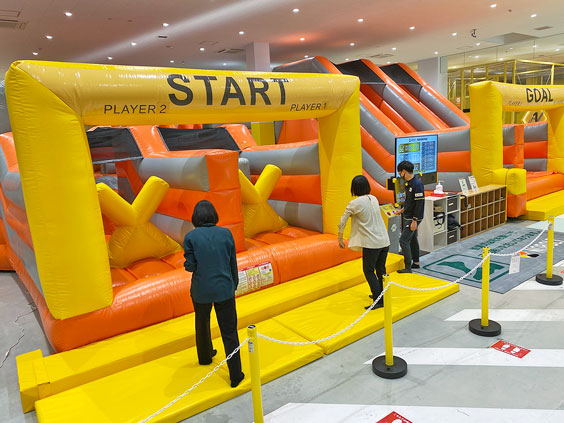 The fastest record is 10 seconds! Race against the time at the huge attraction "NOBORACE" with a total length of about 36m! It requires a lot of physical strength!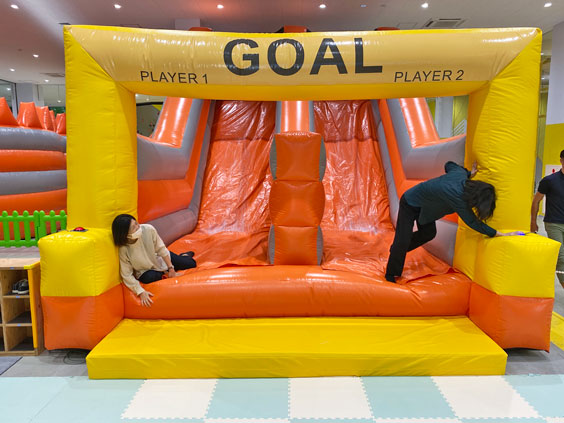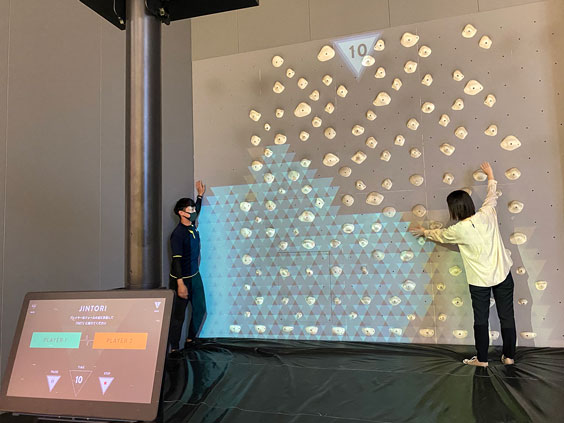 There are also attractions that combine technology and sports! You can enjoy it like a game!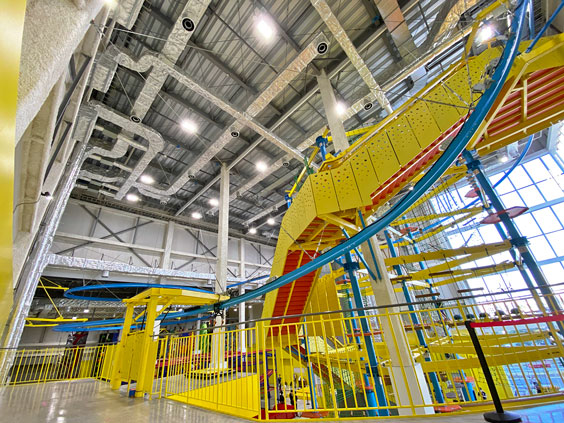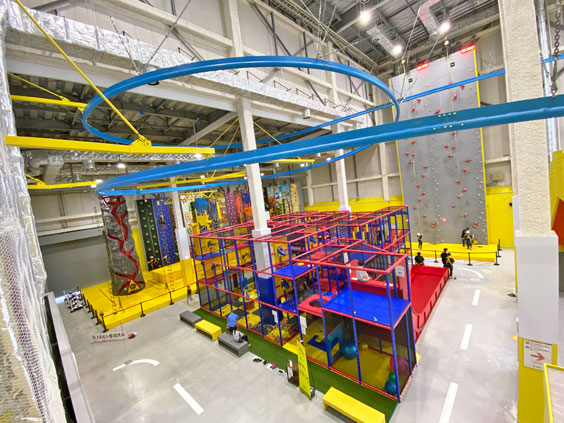 An open space with a 20m height ceiling!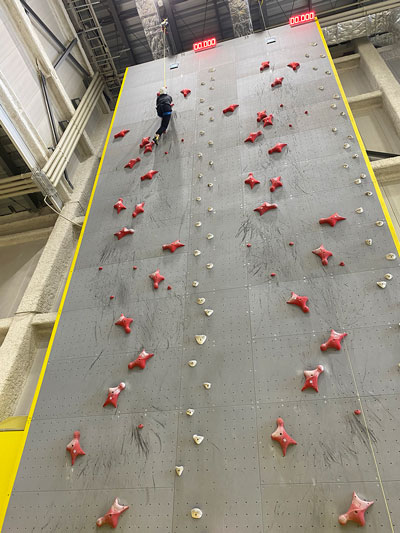 "Speed ​​climbing" area with a new route for beginners (white rock). The 15m wall is higher than you can imagine!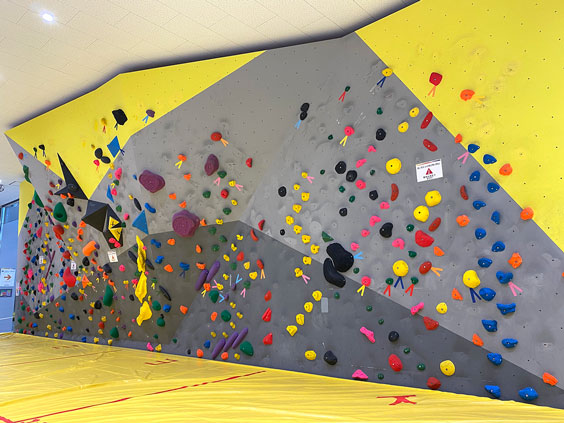 "Bouldering" area where you can challenge various difficulty levels. Bouldering classes are held every Tuesday and Thursday!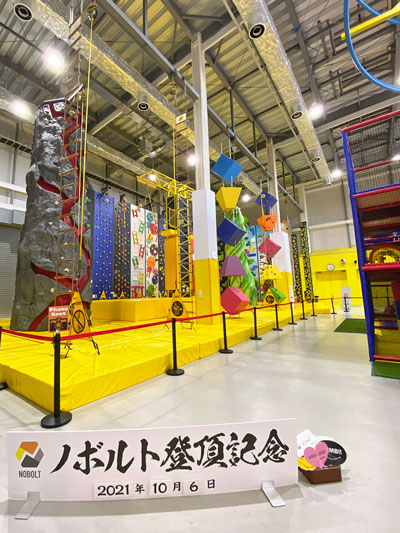 Ongoing time-limited event!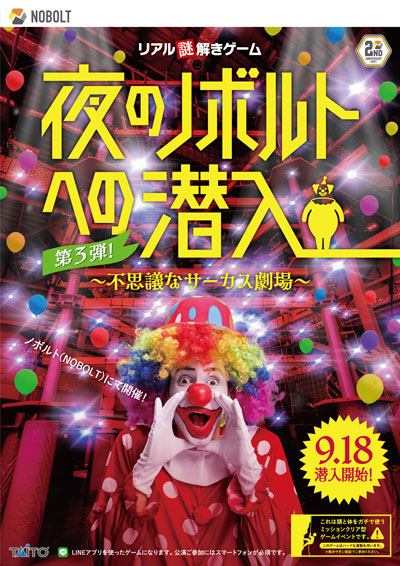 In addition, on the weekend night of October, the new mystery solving game "Sneak Into The Night of NOBOLT (The 3rd edition)" is being held for a limited time! Under the theme of "Circus Theater", participants will become newcomer clowns and will be tasked with hard missions that need to use their bodies and heads to the fullest. (* Please note: This event will be carried out in Japanese.) Why not refresh your mind and body with NOBOLT, where you can easily experience athletic activities indoor? (Editorial Dept.: Text / Non, Photo / Gon)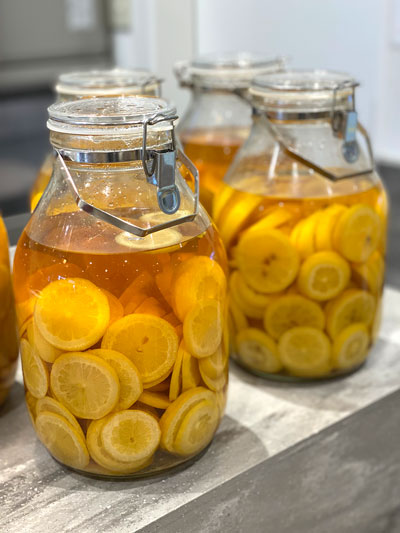 If you want to take a break, why not visit the NOBOLT CAFE? Refreshing homemade lemonade is recommended♪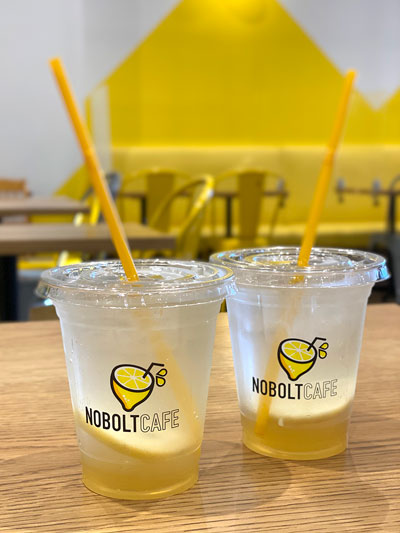 INFORMATION
NOBOLT
- Address: 2-10-76 Odo, Nishi-ku, Fukuoka-shi, JAPAN (Inside Marinoa City Fukuoka)
- Official Website:
https://www.taito.co.jp/NOBOLT/
- Twitter:
@NOBOLT_TAITO
- Instagram:
@nobolt_taito
---
"リアル謎解きゲーム 夜のノボルトへの潜入 第3弾 ~不思議なサーカス劇場~"
(lit.: Mystery Solving Game "Sneak Into The Night Of NOBOLT The 3rd edition - Mysterious Circus Theater -"
- Event Date: Friday, Saturday and Sunday of October. (Until the end of October)
15th (Fri), 16th (Sat), 17th (Sun), 22nd (Fri), 23rd (Sat), 24th (Sun), 29th (Fri), 30th (Sat), and 31st (Sun) of October
- Time: 1) 7:30pm-10:00pm / 2) 8:00pm-10:00pm
- For more info, please visit https://www.taito.co.jp/NOBOLT/yorunazo3" target="_blank">https://www.taito.co.jp/NOBOLT/yorunazo3
*You will need a smartphone and LINE app to participate in the game.
* All information correct as of October 2021. There are occasions when the layout of the facility differs from the current.
Related Articles
- Hot spots around this area! -