The Japan premiere of "ARASHI Anniversary Tour 5×20 FILM 'Record of Memories'" - Fukuoka screening!

You wont be able to hold back your tears when you see all five of them on screen!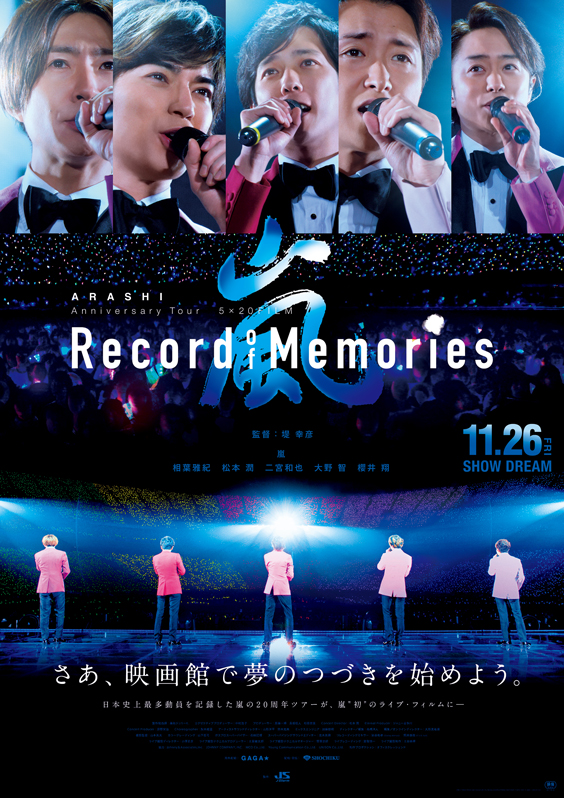 On 15th September, the Japan premiere of "ARASHI Anniversary Tour 5×20 FILM 'Record of Memories'" was screened simultaneously in Tokyo, Osaka, Nagoya, Fukuoka and Sapporo! The date marked 22 years since the hugely popular idol group ARASHI were first formed. One of the members, Sakurai Sho, appeared at the Tokyo venue to announce details about the movie's release. Advanced screenings will be held exclusively at Dolby Cinemas from 3rd November, the day ARASHI debuted! The movie will then be released nationwide on 26th November (Fri), which is Ohno Satoshi's birthday. Isn't it wonderful that these events will take place on such significant dates for ARASHI? We were lucky enough to attend the "Japan Premiere in Fukuoka" press preview! Read on to find out more!

This is the first time ARASHI and their talent agency, Johnny & Associates, Inc., have released a concert film. It was shot using 125 cameras during their performance at Tokyo Dome on 23rd December 2019. The concert was part of the group's final dome tour before they went on hiatus. Even though it was great to see all five of them together again, their beaming smiles proved too emotional! Right from the very start they have such joyful expressions on their faces (especially you know who!)... It left me crying my eyes out! Drones were used to record dynamic and dramatic aerial footage. It is incredible when the crowd in the dome hold their lights up. It looks like the sparkling sea and creates a sense of unity between the audience and the stage.

Tsutsumi Yukihiko directed the concert film. He also directed "PIKA☆NCHI LIFE IS HARD dakedo HAPPY" (2002), which was the first time ARASHI starred in a movie. The director commented "I'd like you to experience that space and feeling of warmth with ARASHI at the cinema." It is easy to relate to this comment while watching the new film!
The movie showcases the ARASHI's music and songs without conversational interludes. The special bond that exists between the members is clear in their interactions. They often exchange friendly glances, hold hands, and make heart gestures! And I wonder what happened to their hands behind when the five of them stand side shoulder to shoulder...!!

What shines through in this concert film is not just how much the ARASHI members care for each other but also the love and care they feel for their fans! This 148-minute movie is sure to make you feel joyful! (Editorial Dept.: Nika)
『ARASHI Anniversary Tour 5×20 FILM "Record of Memories"』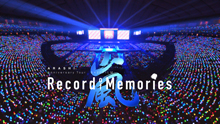 - Cast: 嵐 ARASHI (Aiba Masaki, Matsumoto Jun, Ninomiya Kazunari, Ohno Satoshi, Sakurai Sho)
- Director: Tsutsumi Yukihiko
- Distribution: SHOCHIKU Co.,Ltd.
- ARASHI Anniversary Tour 5×20 FILM "Record of Memories" Official Website:
https://recordofmemories.jp/
- Twitter:
@arashi_livefilm
Related Articles