Interested in seeing what Fukuoka might look like in the future? The movie "TANG," which stars Ninomiya Kazunari, will be released in Japan on Thursday 11th August 2022!

Meet the super cute TANG! Head out on a journey with the two individuals that will make you laugh and cry!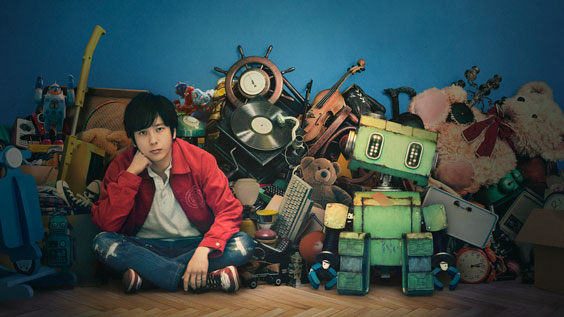 The movie "TANG," which stars Ninomiya Kazunari, will be released in Japan on Thursday 11th August 2022! This live-action adventure fantasy is based on the Japanese publication of a British novel called "A Robot in the Garden." The story is set in the near future, at a time when robots help with household chores. The film begins when an out of date robot with no memory called TANG encounters Ken (Ninomiya), an obsessive gamer who has given up on his dreams and seen his relationship with career woman wife Emi (Mitsushima Hikari) come to an end.
Ken decides to embark on a journey to repair TANG. The adventure takes them to the Fukuoka of tomorrow, a city full of futuristic buildings and skyscrapers! Make sure to keep an eye out for some of Fukuoka's most well-known landmarks featured in the movie! The story sees the two individuals travel to a dazzling neon metropolis in China, which contrasts with the depiction of Japan as a remote, untouched island.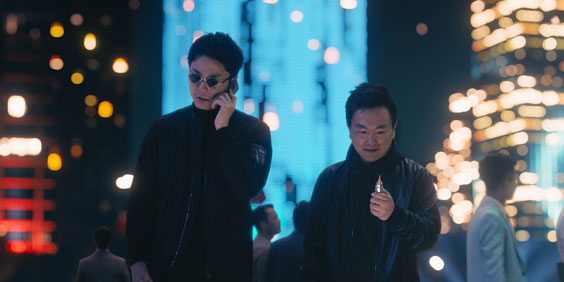 From the villains in the movie played by the Japanese comedy duo KAMAITACHI to the narcissistic robot manufacturer employee played by SixTONES star Kyomoto Taiga, each character TANG and Ken meet along their journey has their own distinctly unique personality. Kyomoto's performance is so engaging... It seems like he practised striking different poses and gestures before shooting started! Performers from Fukuoka can also be seen in the the movie. NAO plays the role of a robot historian living in China, while Takeda Tetsuya assumes the role of a pioneering robot engineer whose whereabouts is not known.
The audience will be blown away by TANG's delightful, lovely demeanour. The robot's childlike gestures, such as dropping tissues and excitedly running around Ken are all super cute. Seeing Ken become more expressive and change throughout the course of the story is one of the best parts of the film. It's a heartwarming tale that will give you butterflies. You won't be able to take your eyes of the the screen for even a second! Check it out a movie theater near you! (Editorial Dept .: Nika)
"TANG"
- Original Story: "A ROBOT IN THE GARDEN" (Written by Deborah Install, Translated by Matsubara Yoko, Published by Shogakukan Bunko)
- Director: Miki Takahiro
- Cast: Ninomiya Kazunari, Mitsushima Hikari, Ichikawa Mikako, Kote Shinya, NAO, Kyomoto Taiga (SixTONES), Yamauchi Kenji / Hamaie Ryuichi (KAMAITACHI), Nomaguchi Toru, Riju Go, Kagei Hina, Takeda Tetsuya
- Theme song: milet "Always You" (SME Records)
- Distributed by: Warner Bros. Pictures
- Official Website:
https://wwws.warnerbros.co.jp/tang-movie/
- Twitter:
@TANGMOVIE_JP
- Instagram:
@tangmovie_jp
Based on "A ROBOT IN THE GARDEN" by Deborah Install
Copyright ©2015 by Deborah Install Licensed by Deborah Install c/o Andrew Nurnberg Associates, London
through Tuttle-Mori Agency, Inc. ,Tokyo
©2022映画「TANG」製作委員会
Related Articles - Johnny's -