ISOKAJI
INFORMATION

In order to prevent the spread of COVID-19, some of the facilities might have taken various measures such as reducing business hours or temporarily closing their doors. For more information, please check the relevant facility's official website or social media account.



A rare opportunity to dip seafood in superb dashi-stock - "Kaisen Oden"!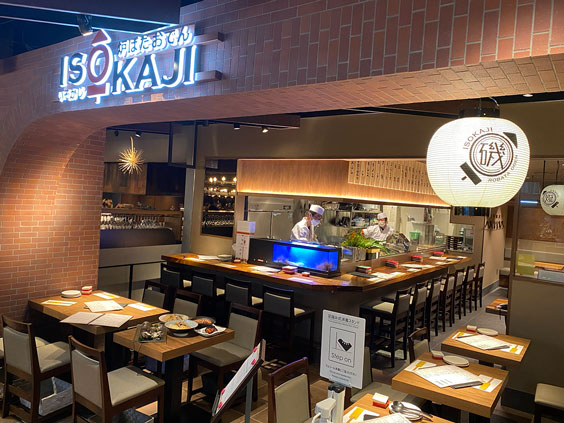 Tenjin Inachika is an underground dining zone in the Tenjin Business Center, Fukuoka City. You can find many unique and new restaurants here. ISOKAJI is a collaboration of "Isogai" which is a famous fish restaurant in Fukuoka Prefecture and beyond and popular "Susaki Yatai Kajishika". The concept of the restaurant is based on fresh fish and oden-dishes. In this new store the chef's recommendation is "Kaisen (seafood) Oden (*reservation required)'' which is made by combining fresh seafood with bonito/flying fish/kombu seaweed stock to bring out the flavor of the broth. It is unusual that you can boil the ingredients individually as long as you prefer. Not only that, Hakata oden soaked in dashi soup stock, fresh sashimi or Hakata's specialty, Gomasaba-don (marinated mackerel sashimi in a shoyu-based sauce on rice) are also not to be missed. They offer reasonably priced lunch-deals like "Honkarebushi (thinly shaved fermented dried bonito) and Oden"-meals. The wide variety of dishes are all made with carefully selected ingredients. Enjoy the deliciousness that Fukuoka's fish-dishes have to offer, here at the ISOKAJI!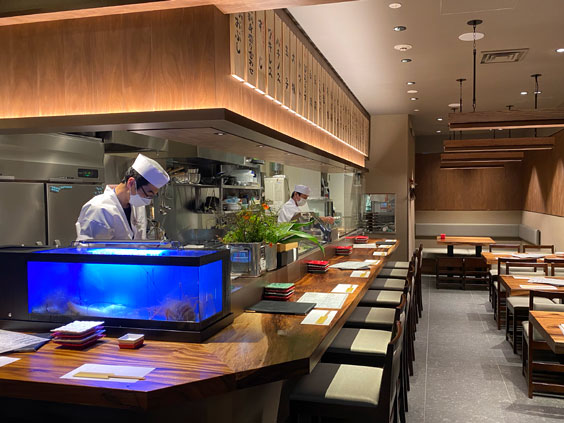 The "
Kaisen-Oden Moriawase
(seafood Oden platter)" is full of fresh seafood sourced from Fukuoka, such as black sea bream, striped grunter, turban shells and surf clams! (* Reservation required. Ingredients may change depending on seasons)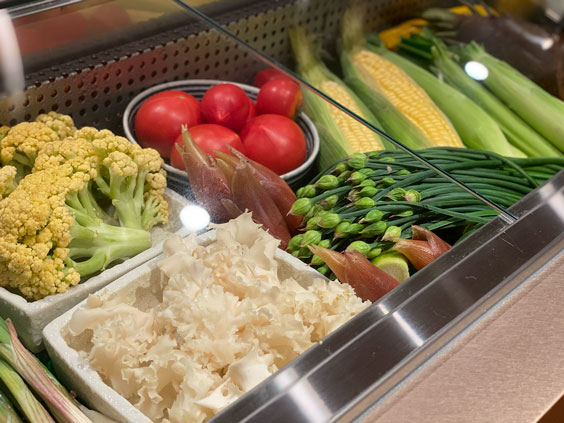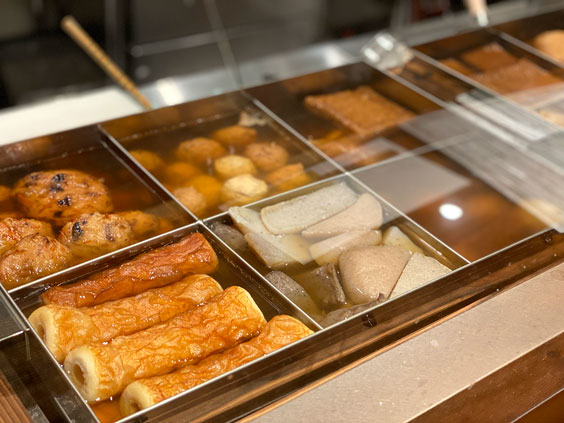 The whole shop smells of the delicious scent of soup stock. It will make your mouth water!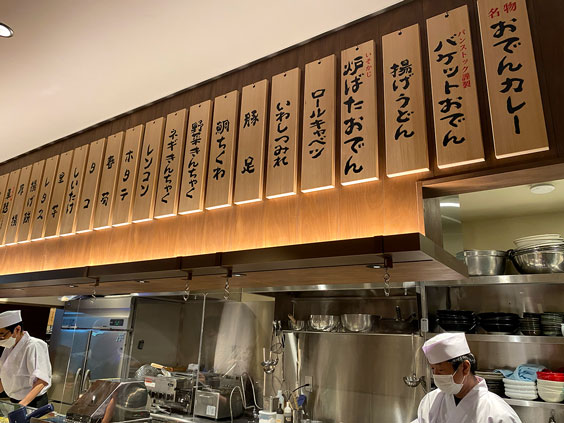 Try the unusual "baguette Oden", which is served with bread from the popular Fukuoka bakery "pain stock"!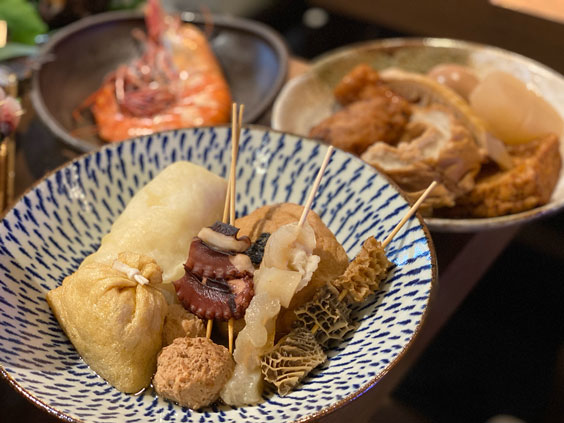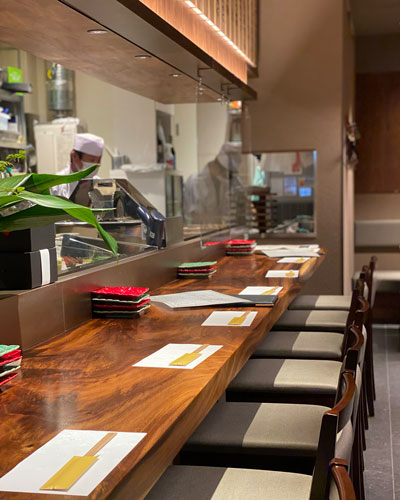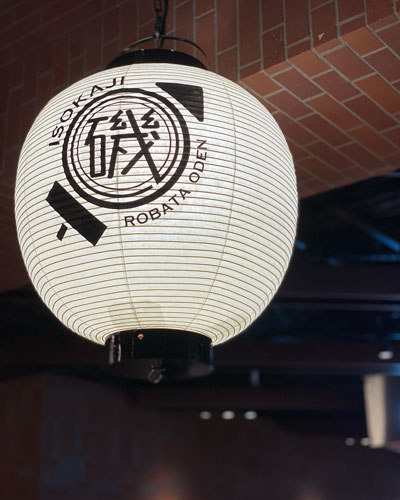 INFORMATION
ISOKAJI
- Address: Inside Tenjin Inachika, B2F Tenjin Business Center
- Tenjin Inachika Official Website (ISOKAJI Info):
https://tenjinbc-shops.jp/shop/78/
---
Tenjin Inachika / 天神イナチカ
- Address: 1-10-20 Tenjin, Chuo-ku, Fukuoka-shi Japan (B2F Tenjin Business Center)
- Tenjin Business Center Official Website (Tenjin Inachika Info):
https://tenjinbc-shops.jp/
* All information correct as of April 2022. The information for this article was gathered during a media preview that took place prior to facility's opening. There are occasions when the layout / menu of the store differs from the current.
- Hot spots around this area! -