TORIKAI CAFE (鳥飼カフェ)
INFORMATION

In order to prevent the spread of COVID-19, some of the facilities might have taken various measures such as reducing business hours or temporarily closing their doors. For more information, please check the relevant facility's official website or social media account.



A cafe that serves healthy soya delights!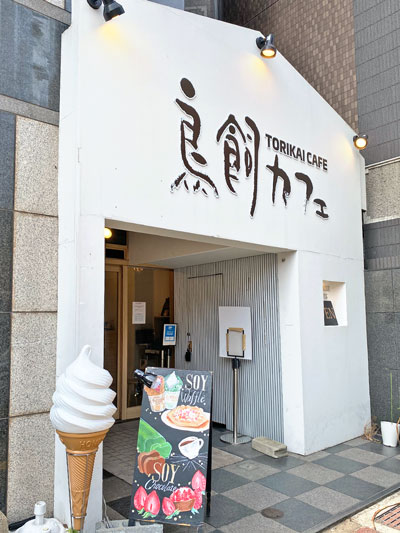 Introducing "TORIKAI CAFE", a soy milk dessert specialty store where you can enjoy desserts made with tofu, okara (soy pulp), and rich soy milk from the well-established tofu store in Fukuoka, "ARAKI TOFU TEN". TORIKAI CAFE opened in November 2019, near Ropponmatsu Station (Fukuoka City Subway Nanakuma line). Having lunch or desserts... There is an incredible selection on menu!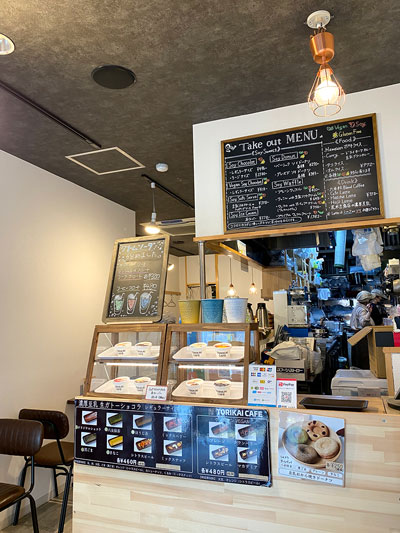 The signature product is "Soy Terrine Chocola". Its best part is the creamy texture that melts in your mouth which can be made only by using rich soy milk. You can either get it as a souvenir for friends or just enjoy it at home, as it is definitely the perfect choice for your relaxed time♪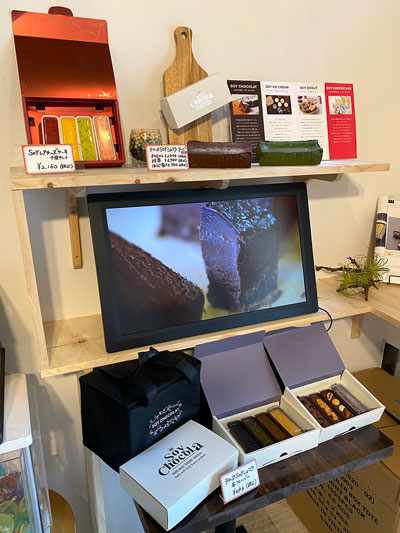 Gluten-free "SOY Chocola" (contains milk and eggs). "SOY Chocola" with stone milled matcha from Yame, Fukuoka is available, too!.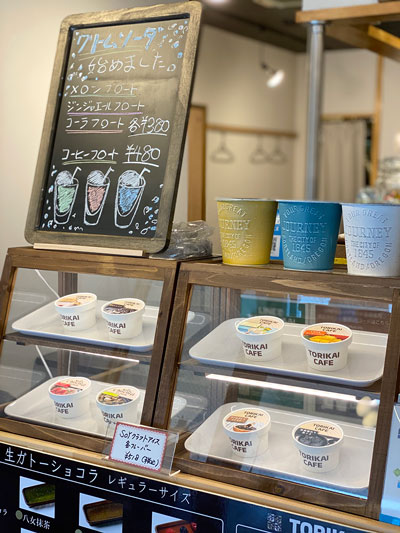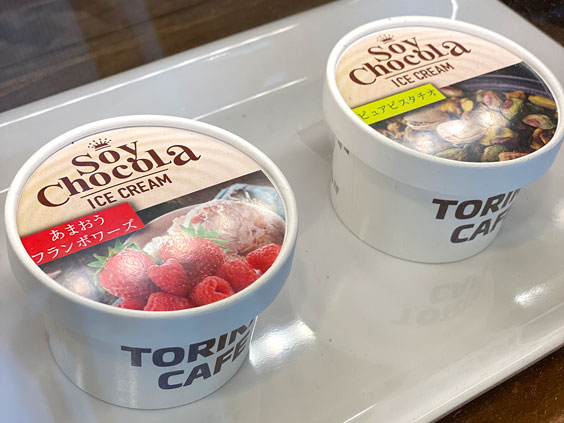 100% plant-based SOY craft ice cream!
If you want to dine in, please try 100% Plant-based waffles, which are made from soy milk, coconut, and rice flour. We recommend the "Waffle & Soy Milk Soft Serve", as it is served with a generous portion of freshly baked, crispy and chewy waffles, and refreshing soymilk soft serve! It is so satisfying♪
The dark brown wooden furniture and white walls make the store interior look natural yet stylish♪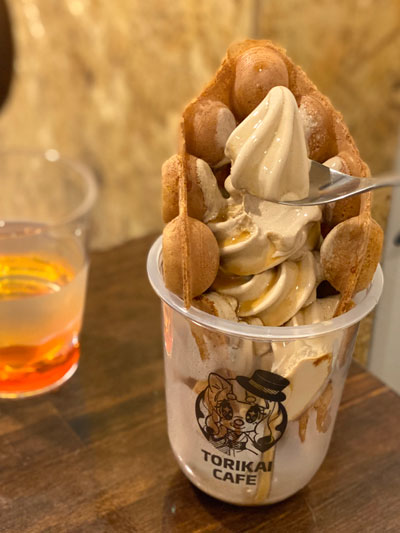 Waffle and soy milk soft serve: "Okinawa Brown Sugar Cafe Latte".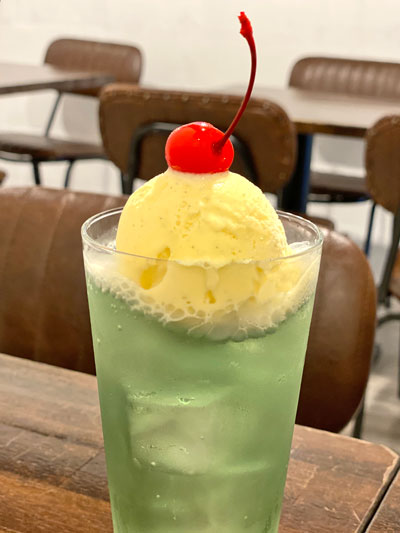 This "Melon Soda Float" is too cute!
The lunch menu includes fluffy omelette rice which uses 3 eggs per serving, Hawaiian poke bowl with soy sauce-pickled seafood and avocado on rice. Besides, you can also enjoy 100% Plant-based spice curry made from okara (soy pulp) and soybean meat. Enjoy your wonderful moment with the delights that satisfy your body and heart♪
INFORMATION
TORIKAI CAFE Ropponmatsu Honten (鳥飼カフェ 六本松本店)
- Address: 1F 2-6-6 HILLTOP BUILDING, Ropponmatsu, Chuo-ku, Fukuoka-shi Japan
- Official Website:
https://torikai-cafe.com/
- Facebook:
@torikaicafe
- Instagram (TORIKAI CAFE Ropponmatsu / Soy Stories YAKUIN):
@torikaicafe_ropponmatsu
- Instagram (Online shopping info):
@torikaicafe
* All information correct as of August 2021. Store layout and food menu may differ from the current one.
- Hot spots around this area! -