Udonbiyori (うどん日和)

Check-out udon which is unique yet true to the basics!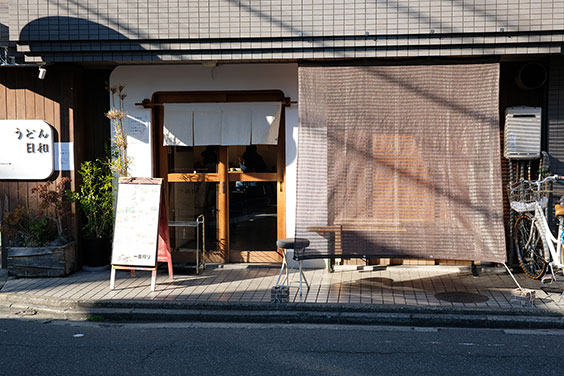 In recent years, the Ropponmatsu area has witnessed tremendous levels of development. Udonbiyori opened in this part of the city in July 2012. The restaurant is about an eight-minute walk from Ropponmatsu Station, which is on Fukuoka City Subway: Nanakuma Subway Line. The location initially proved a little far from the station for the public and the restaurant found it hard to attract a large number of diners. But the number of regulars started to steadily increase and now the eatery is very popular. These days its common to find a line of people outside the entrance waiting for a table! One of Udonbiyori's most famous dishes is their "Avocado to Ebi-ten Bukkake" (avocado and shrimp tempura bukkake udon). The rich flavor of avocados is the perfect match for the light texture of tempura-fried shrimp. They also serve homemade noodles, which are made with wheat entirely sourced from Fukuoka Prefecture. The tight texture of the udon really enhances the flavor of the sticky avocado and crispy shrimp. The dashi soup is made with natural ingredients, which means that the basic noodle-soup combination is absolutely delicious. They hold true to the fundamentals, that's why a unique mixture of ingredients, such as avocado and shrimp become an awesome combo!

Inside the restaurant, there are five seats at the counter. The rest of the seats are at tables, which are designed for four to six diners. This means that the eatery is well equipped to deal with groups. The warm wooden features balance nicely against the white interior to create a delightfully cozy atmosphere. It's the perfect setting to enjoy a meal! The evening menu includes dishes that you can enjoy with a drink, like stewed beef. You can't help feeling a bit jealous of people living in the local neighborhood who can stop-by anytime!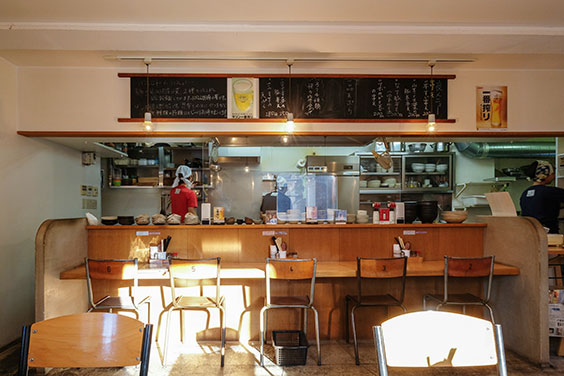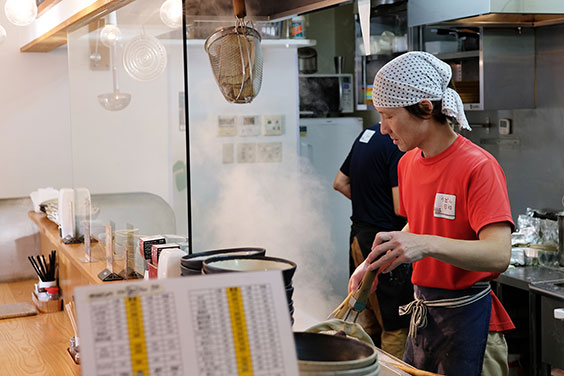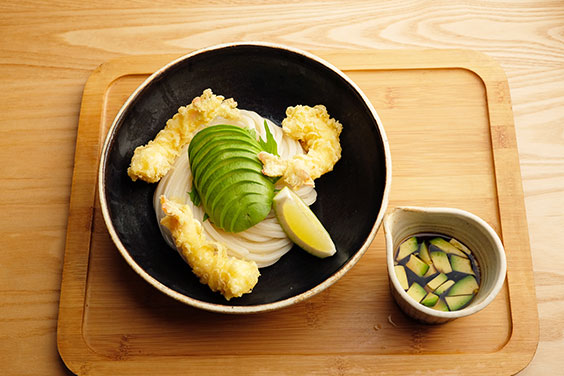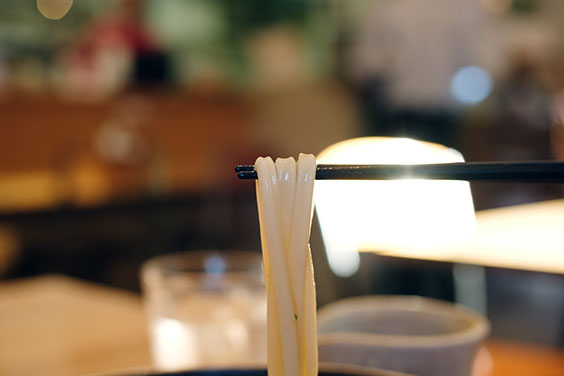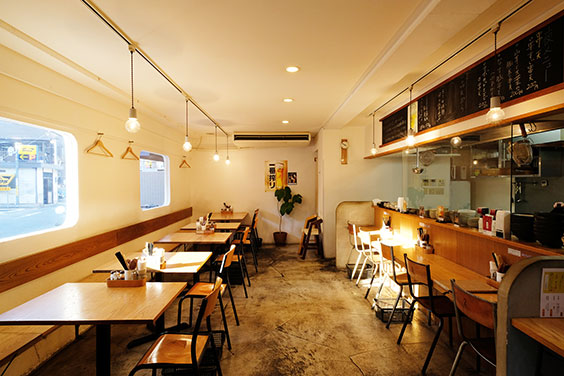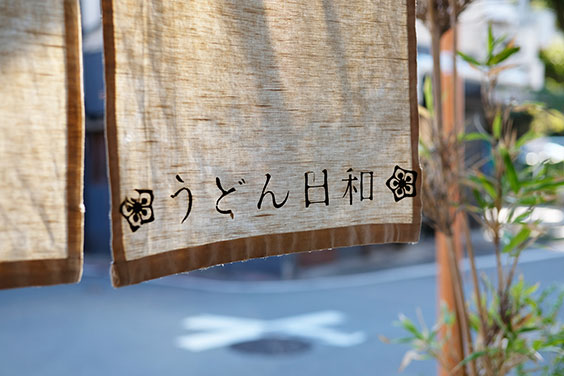 TEXT & PHOTO BY: Yuichiro Yamada
INFORMATION
Udonbiyori (うどん日和)
Address: Estate Moa Ropponmatsu2 1F, 4-4-12 Ropponmatsu, Chuo-ku, Fukuoka-shi, Fukuoka-ken JAPAN
Tel.: 092-714-5776
Capacity: 19
Opening Hours: 11:30-15:00 & 17:30-21:00
* Weekends and Holidays: 11:30-15:00
* Restaurant closes when they run out of noodles
Closed: Tuesdays
Instagram:
@udonbiyori
* All information correct as of March 2020
WRITER PROFILE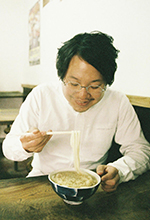 山田祐一郎 (Yuichiro Yamada)
Born in Fukuoka Prefecture 1978. Moved into the Fukuoka-based editing industry in 2003, and then began a career as a writer. Contributes articles for food and drink magazines, as well as informative Fukuoka publications. Established "KIJI" in August 2012. Became a noodle writer and started a web-based series called "Sono Ippai ga Tabetakute (lit. trans: I want to eat that bowl)" in the same year. Yamada uses the online resource to record the various kinds of noodles he samples on an almost daily basis. Published a book titled "Udon no Hanashi Fukuoka (lit.: Udon Noodle Talk Fukuoka)" that delves deeper into Fukuoka's udon culture and the local area's role as a pioneer of the food in July 2015. Also released "Noodle Writer Hizou no Ippai Fukuoka (lit.: Noodle Writer Treasured Bowl Fukuoka)" in March 2019. The book introduces the reader to a wide range of noodles (such as udon, ramen, and champon) and recommends some of the best places to find tasty dishes in Fukuoka city. Has developed the motto "One Day One Noodle a day." Now seeks out delicious noodle dishes both at home and abroad. His work has gained a considerable amount of attention from noodle fans.
■ Related sites
- KIJI:
http://ii-kiji.com/
- Web-based noodle magazine "Sono Ippai ga Tabetakute (lit. trans: I want to eat that bowl.)":
http://ii-kiji.com/sonoippai
- App version "KIJI NOODLE SEARCH": http://ii-kiji.com/app