NEJI CHOCO / TOILETTE CHOCOLAT / Castle Choco

Fun designs and a delicious taste! Truly unique chocolates!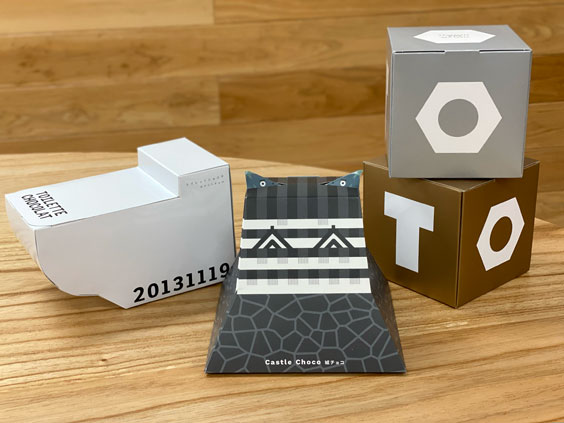 The unique chocolates featured in this article are produced in Kitakyushu City, Fukuoka Prefecture. This area is not only home to The Yahata Steel Works World Heritage site but is also known as "a city of craft and manufacturing." The pastry shop "GRAN DA ZUR" is located in the southern part of Kokura and is known for producing creative, intricate chocolates made with a 3D printed mold. Their most popular chocolates bring to mind the phrase the "iron city!" That's right... We are talking about the "NEJI CHOCO"! A "bolt and nut" set comes in each packet. You can even screw the bolt through the nut just like real hardware!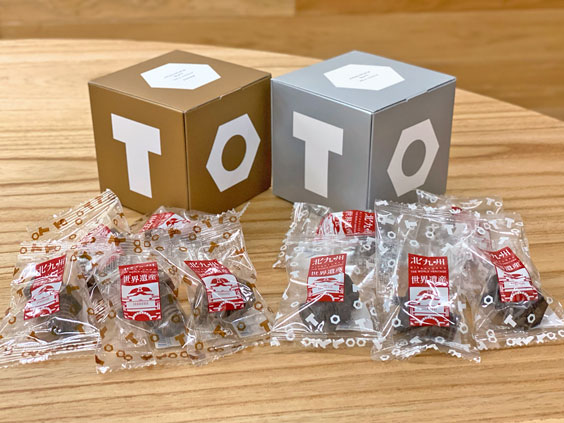 The five piece set of NEJI CHOCO "COCOA" (left) and the five piece set of NEJI CHOCO (right)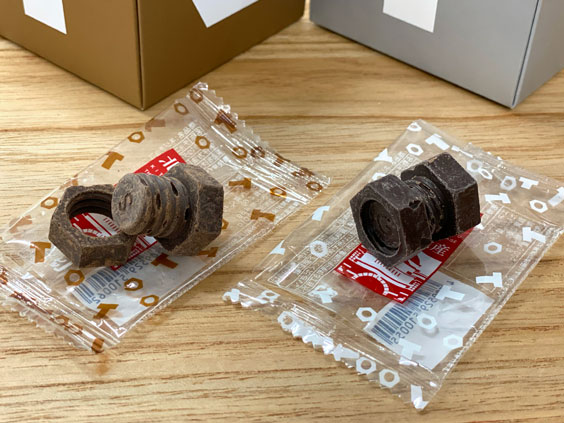 The five piece set of NEJI CHOCO "COCOA" (left) is covered in cocoa powder that makes the chocolates look "rusty" like real bolts and nuts!
Be careful! You better be quick as the chocolate might melt if you keep hold of it too long!
This chocolate has been created to resemble Kokura Castle, Kitakyushu City. "Castle Choco" does a great job recreating Kokura Castle's grandeur... It looks just like the real thing! The chocolate has a hint of bitterness that leaves you wanting more!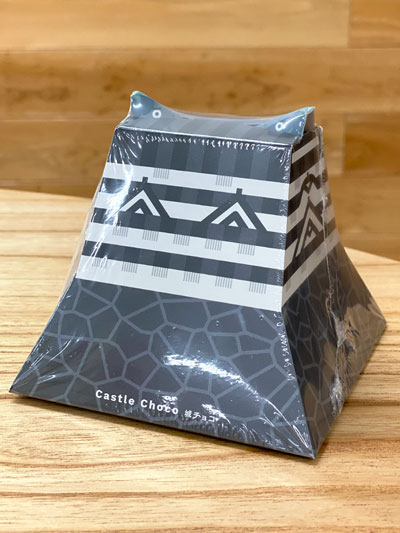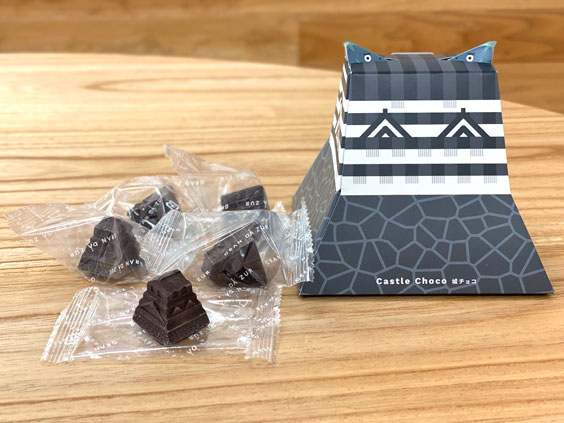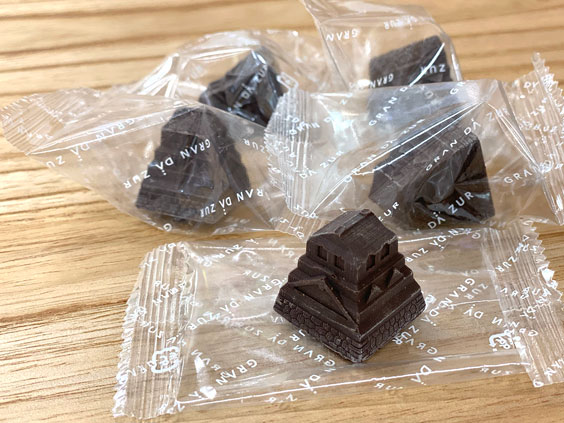 Last but not least... The toilet bowl-shaped "TOILETTE CHOCOLAT!" This design draws inspiration from one of the world's largest toilet manufacturers "TOTO," which was established in Kitakyushu City! Surely a bite-sized toilet-shaped white chocolate will catch your attention!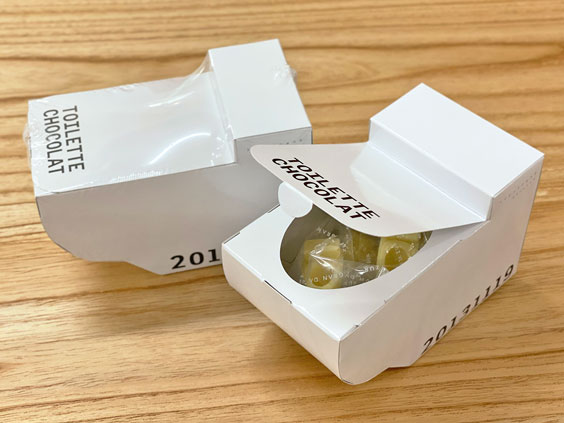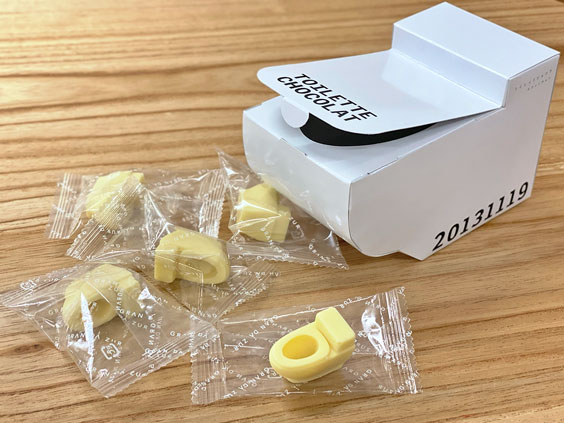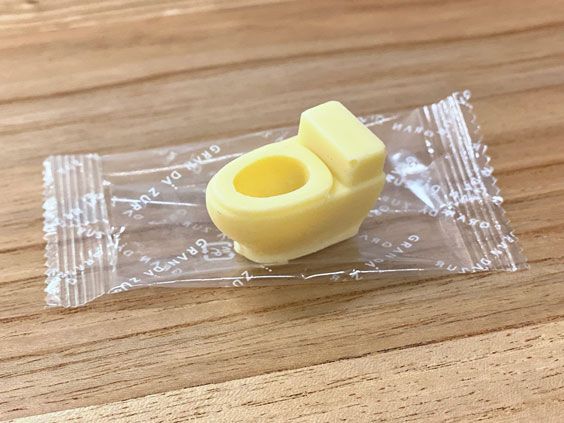 You will find mini toilet-shaped white chocolates inside the packaging. It is really fun that the packet also resembles a toilet. You open it up by lifting the lid of the toilet!
These realistic chocolates are all made of couverture chocolate! The quality is incredibly high in terms of both appearance and taste, so be sure to pick some up when you next visit Kitakyushu!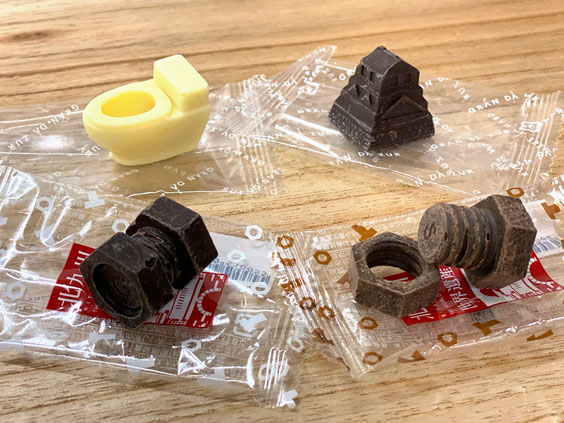 INFORMATION
GRAN DA ZUR
- Address: 1-12−23 Kuzuhara, Kokuraminami-ku, Kitakyushu-shi, Fukuoka-ken Japan
- Official Website:
https://nejichocolab.jp/
- Twitter:
@nejichoco
- Facebook:
@nejichoco
- Instagram:
@nejichoco_lab
* All information correct as of February 2022. Products introduced in this article might be sold out.
- Hot spots around this area! -